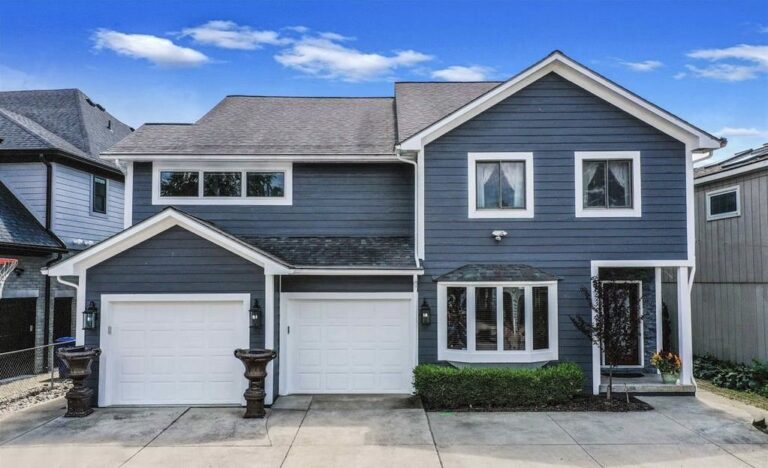 Now that you've decided to have an estate sale it's time to start looking for a professional
estate sale company to pick.
Typically, if you are looking for an estate sale company you're most likely going through a
significant transitional life moment. It could be a death in the family, a downsize or a move, a
divorce, or even a debt issue. Making such an important decision can be overwhelming, so
keep in mind a few tips when selecting an estate sale company.
Hiring the right estate sale professionals is critical as they will be a trusted partner during this
time of transition.
Do Your Homework On What Estate Sales Are
Understanding what estate sales are and how they work is a great first step.
Here's a brief explanation:
Estate Sales, sometimes referred to as "Tag Sales" are used as a means of selling personal
property, either your own, or on behalf of a family member, friend, etc. Estate sales usually
contain far more items than your typical garage sale or yard sale and often take place inside a
residence. They are designed to sell as many household contents as possible in a short period
of time, frequently 2-3 days. In most cases, completely emptying the home is the desired
outcome of an estate sale. See how important planning your estate sale is to make sure you get top dollar for you or your loved ones belongings.
You may also want to attend some estate sales in your area. This will give you some insight
into what you're looking for in an estate sale company.
Get Referrals & References
Gather some first hand testimonials. Reaching out to family, friends, neighbors, etc who've
previously had estate sales should help you in deciding on which direction to go. Personal
references is a great means to find trustworthy businesses. Checking online reviews is also
helpful, the Estate Pros have hundreds of perfect 5 star ratings!
Credentials & Accreditations
The estate sale industry is not regulated by any formal governing body. However, professional
organizations such as The American Estate Society of Liquidators (ASEL) and the National
Estate Sale Association (NESA) are two well regarded associations that work to solidify the
credentials, accreditations, etc within the estate sale industry. Estate sale companies with
memberships in these two organizations may have a better standing in the industry.
Experience Matters
How long has the estate sale company been in business? How many sales have they
conducted throughout their tenure in the industry? Have they handled homes like yours?
Average sales, high-end sales, hoarder sales? Do they have certified appraisers on staff or the
credentials & accreditations required to properly execute your sale?
The Estate Pros have you covered! With over 15 years of industry experience, the Estate Pros
have successfully completed thousands of Estate Sales. We have certified appraisers on staff
and our comprehensive training programs and industry memberships ensure your dedicated
Estate Pros sales team is prepared to handle your sale with the knowledge, authority and skills
necessary.
Estate Sale Fees
Is the estate sale company fee based or do they work off of a commission? Do they charge an
extra fee for donation or trash removal once the sale is over? The Estate Pros offer free postsale
donation and reasonable trash removal expenses. However ,an estate sale company's
commission percentage or fees shouldn't be the only determining factor when choosing a
company. A lower service rate does not necessarily mean you will make more money. An estate
sale company like the Estate Pros has 15 years of experience will know if you may have
valuable pieces or collections, possibly making you more money while a less experienced
estate sale company might miss the mark and improperly evaluate your items.
Interview Several Companies
We recommend doing in-person interviews. Interviewing a couple of companies to get different
quotes is extremely helpful. Getting a feel for a company and it's staff in-person goes a long
way. An in-person interview also provides the estate sale company a chance to assess whether
or not they can handle the sale, and give an accurate quote based on seeing the contents of
the estate. In addition, this gives you an opportunity to discuss scheduling and how quickly the
estate sale needs to be conducted.
Inventory
Show your estate sale company everything you're looking to liquidate from the very start, that
way they can give you a proper appraisal and overall evaluation of the items while assessing
your situation. You might miss out on some valuable items! It's also requested that you don't
make any last minute changes to inventory. Once a the Estate Pros give a quote, we ask that
the inventory not change.
Estate Sale Contract
While interviewing estate sale companies, you definitely want to make sure they have a
contract available for your review. The estate sale contract should illustrate fee schedules,
provided services, estimated timelines for pre-sale appraisal and set-up, operations, and
post-sale clean out. Also review their point-of-sale system, how they handle the recording of
transactions and what kind of documentation they will provide post-sale.
Appraisals and Pricing
How are your estate sale items appraised and priced? Are there certified appraisers on staff?
What kind of pricing resources do they use? Do they refer to Fair Market Value?
The Estate Pros are a proud member of The International Society of Appraisers, and our item
appraisals offer a comprehensive evaluation, providing confidential assessments of all your
personal property. We provide appraisals for single items, full estates and everything between.
Our fully confidential, comprehensive evaluation reports are fully researched, bound documents
analyzing market trends and comparable sales in regional, national, and international markets.
Marketing and Advertising
A big shopper turnout is essential for your estate sale. How does the estate sale company
market and advertise their estate sales? How many followers do they have? Do they have a big
subscription base? Do they list on the major estate sale advertising websites, like
EstateSales.net & EstateSales.org? Are they active on social media? Monitor their website and
attend a sale to see how many shoppers show up and how sale is organized, etc.
The Estate Pros have a subscription base of nearly 50,000 shoppers in each of their local
markets. Our presence on all of the estate sale industry websites, forums, social media
platforms, etc and our comprehensive targeted sale listing approach makes the Estate Pros
one of the most shopped estate sale companies in America.
Sales Tax
Did you know different states have different laws concerning sales tax? Did you also know
sales tax, in applicable states, are required, even at estate sales? Be sure to find out the laws in
your state, and then selecting prospective estate sale companies, ask how they handle sales
tax. Some companies like to charge this expense to their client, so it's good to know up front
what is expected.
Bonding and Insurance
The Estate Pros are insured, licensed & bonded. Not only does this mean we have proper
coverage, it also shows we have the level of professionalism required for success.
Picking Estate Pros!!!
The Estate Pros are a nationally franchised and branded estate sale firm, consistently ranked
amongst the top estate sale companies in America as recognized by EstateSales.net,
EstateSale.com and others. We specialize in assisting families and individuals who are in need
of residential liquidation, donation, clean out and personal property appraisal services.
As a member of the International Society of Appraisers, the Estate Pros are an estate sale
industry authority with hundreds of years of combined experience amongst our ownership
and staff. Our owners, sale teams, and support staff are held to the highest standards of
professionalism and experiential service, treating each of our clients and shoppers with the
utmost care, compassion and respect.
The Estate Pros pay meticulous attention to detail as we handle every aspect of the estate sale
process from start to finish. Our experts will work with you from the initial free consultation to
the complete execution of your event and everything in between, all the way
to the very last sweep of the broom in emptying out your home. You don't need to lift a finger,
we take care of everything for you! Picking and Estate Sale company shouldn't be tough. Go with the pros at Estate Pros!
If you are looking for help in running an Estate Sale feel free to contact us. We'd love to help!