Estate Sale Services:
How do Estate Sales Work?
There are a number of reasons for having an estate sale: downsizing, retiring, divorce, or the death of a loved one. An estate sale is a great way to clear out unwanted items quickly. Understanding how estate sales work and how to conduct one properly will make the process much easier should you find yourself in a position to need one.
Call (248) 587-8871
Free Consultation
HOW TO HAVE AN ESTATE SALE
Estate sales usually occur in the seller's home or in the home of someone for whom the estate sale is being conducted. Most estate sale items are typically marked with descriptions and prices, allowing shoppers to browse and pick the items they want. Once ready to purchase, the shopper pays the individual or company conducting the estate sale.
You can run your own estate sale or pay to have an estate sale company do it for you. Hiring an estate sale company removes all of the labor, burden, and stress. However, keep in mind most estate sale companies typically charge a commission of 30% to 40% of the estate sale.
Or you could hire an estate sale company like Estate Pros!
WHAT IS AN ESTATE SALE?
Estate sales are used as a means of selling personal property, either your own, or on behalf of a family member, friend, etc. Estate sales usually contain far more items than your typical garage sale or yard sale and often take place inside a residence. They are designed to sell as many household contents as possible in a short period of time, frequently 2-3 days. In most cases, completely emptying the home is the desired outcome of an estate sale. Learn more.
WHY HAVE AN ESTATE SALE?
Why do most people have an estate sale? In short, estate sales are a terrific way to sell stuff at a great value in a shortened time period. They are the best way to reach a large buying audience looking for specific household items and goods. Not to mention, the average estate sale grosses nearly $20,000!
The top five reasons to have an estate sale are:
Death
Moving
Downsizing
Divorce
Debt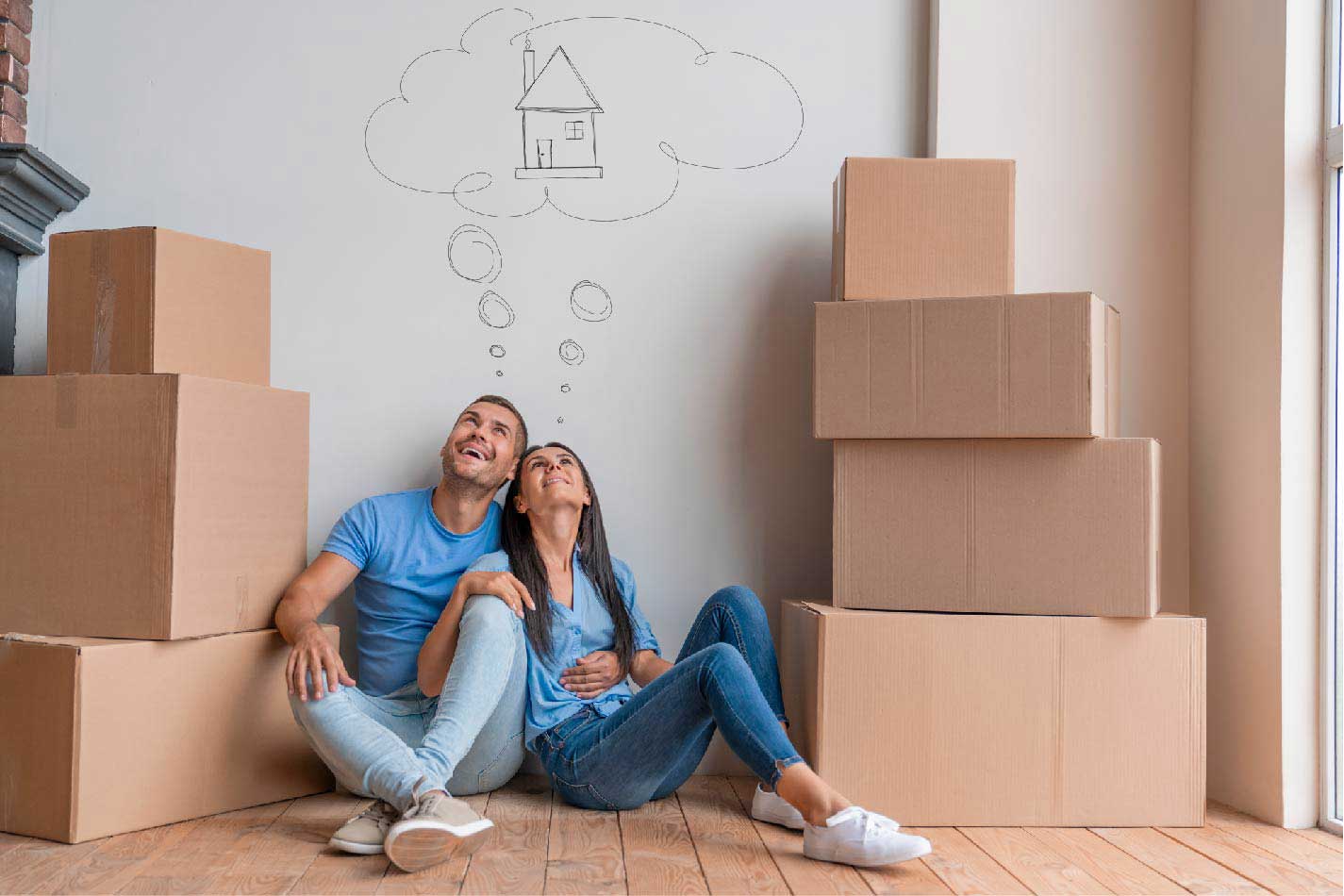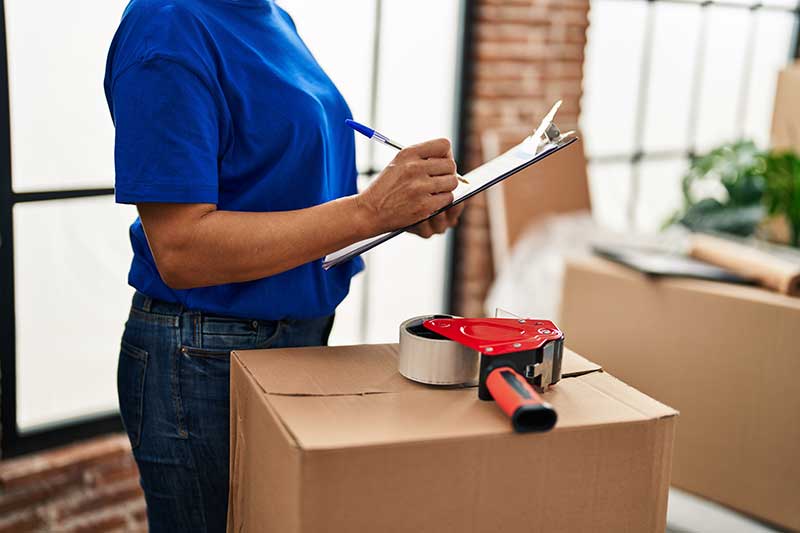 HOW DO ESTATE SALES WORK?
Estate sales commonly consist of opening up a residence to the public and allowing them to purchase personal property items such as furniture, artwork, decor, jewelry, vehicles, etc. Most estate sales occur over the course of a weekend, with some having dates scheduled on weekdays such as Thursday and Friday.
Most Estate Sales Typically:
Occur inside of a home, condo, or apartment.
Are open to the public.
Occur over the course of 2-3 days.
Offer a large variety of personal items, etc.
Are merchandised like a boutique retail environment to boost sales.
Sell everything: furniture, artwork, decor, housewares, clothing, etc.
Discount items as the sale progresses.
Are managed by professionals, unless very small.
If the items are valuable or the situation is complex, estate sales are best conducted by professionals such as the Estate Pros.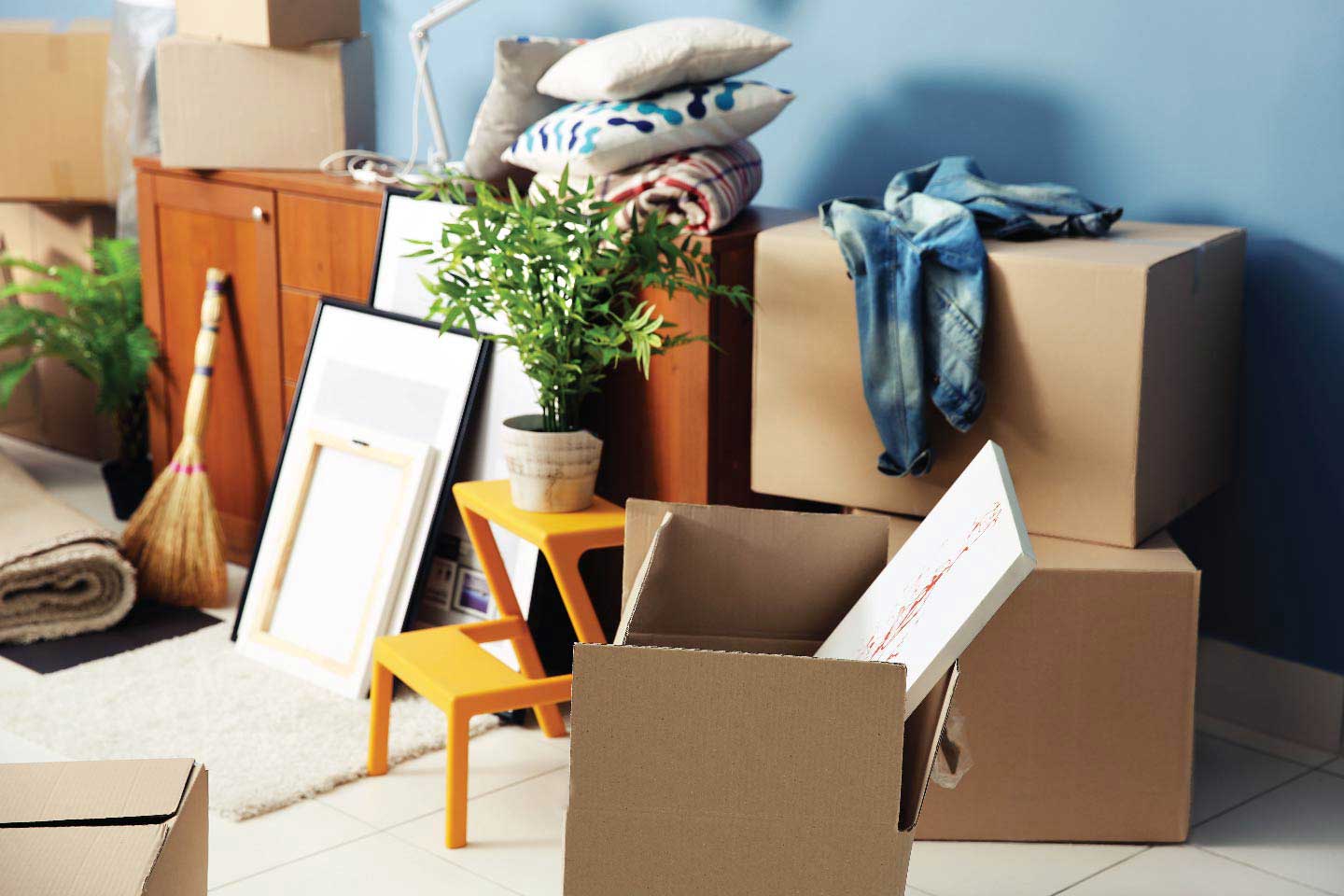 HOW MUCH DOES IT COST TO HAVE AN ESTATE SALE?
As previously mentioned, most estate sale companies usually charge a commission of 30% to 40% of the estate sale. However, if you decide to run an estate sale on your own, you will have to pick up all of the costs yourself. Here are some typical expenses you may incur:
1/ Supplies
You will most likely need a way to organize and price your estate sale items, etc. This may include purchasing folding tables, shelving units, boxes, sorting containers, etc. You will also need a way to clearly identify what each item will cost. This includes buying price tags, stickers, and perhaps even a pricing gun.
Additionally, you may consider buying floor protection or shoe covers to protect your carpets, etc. Don't forget to buy the advertising signs you'll need to place at the end of the street and in your driveway as well! Be mindful, as all of these costs will start to stack up.
2/ Advertising
How will people know about your estate sale? You've got to advertise! You can advertise for free on social media, Craigslist, NextDoor App, etc. If you'd like to spend a few bucks, you can even spring for some ads on estate sale industry websites such as EstateSales.net and EstateSale.com. These sites are tailored specifically to individuals looking to shop at estate sales. It may cost you $100 or so to list on each of these sites, but it's well worth it as it's highly targeted marketing to individuals looking for estate sales.
3/ Labor
Hopefully, you'll have some friends and family available to assist you in running your estate sale. Otherwise, you may have to pay a few people to help out. Consider the need for the following roles: cashier, door person for greeting and security, and a few people to walk around and assist shoppers.
4/ Permits
Make sure to check with your city, township, or county to see if any permits are required and how much they will be.
HOW TO PREPARE FOR AN ESTATE SALE
Having a well-thought-out plan is important to having a successful estate sale. Whether your sale is due to a downsize, move, or death of a loved one, these initial steps will help guide you through the process.
Take an inventory of the home
A thorough inventory and search of the home will begin preparing you for an estate sale. Look for forgotten or hidden valuables. It is important to have an accurate inventory to predict how much you can make from your estate sale. Try searching the following areas:
Clothing, books, drawers, cupboards, boxes, and closets
Search under and behind furniture and look behind drawers
Investigate attics, crawlspaces, and basements
Remove any personal or sensitive items that you don't want to be placed in the estate sale
If it's something personal or valuable that you don't want to sell, removing or securing it is essential. If this is an inheritance situation, there may be items the heirs have no right to, including personal records, diaries, and journals. Make sure to secure these items. Consider financial records and/or other personal documents as well, and develop a method for determining which of these should be retained for record-keeping purposes. Make sure any firearms have been safely unloaded and then properly secured. Additional items to consider:
Precious metals, coins, jewelry, or collections
Personal photos
Personal documents
Firearms or ammunition
Food or alcohol
All items you wish to retain
Don't throw anything away!
Most estate sales will have items of smaller value offered for sale right alongside the big-ticket items. Variety is the spice of life! All the little things found in a home that usually get tossed or donated are sometimes appealing to estate sale shoppers who are willing buyers of a wide variety of items. They'll buy the stuff you think has no value; or think you are better off throwing away. The dollar value of the many small, seemingly inconsequential items that every house contains has the potential of creating thousands of dollars of income. These lower-valued items are sold every weekend at estate sales across the country. Here are just a few examples:
Kitchen items
Books
Damaged jewelry
Old stereo equipment
Tools
Old newspapers, etc
Clothing
Record albums
Cleaning supplies
Craft supplies
Outdoor / Garden items
Bedding & linens
Decor
Office supplies, etc
Know what you want to sell
Clearly identifying the scope of your project will make the estate sale process a lot smoother and without confusion. This process is easier if the items you and your family want to keep have been entirely removed from the home. However, if you can't remove these items take a little time and mark those items "Not For Sale" with a post-it note or similar so we know those items are off limits and not to be sold.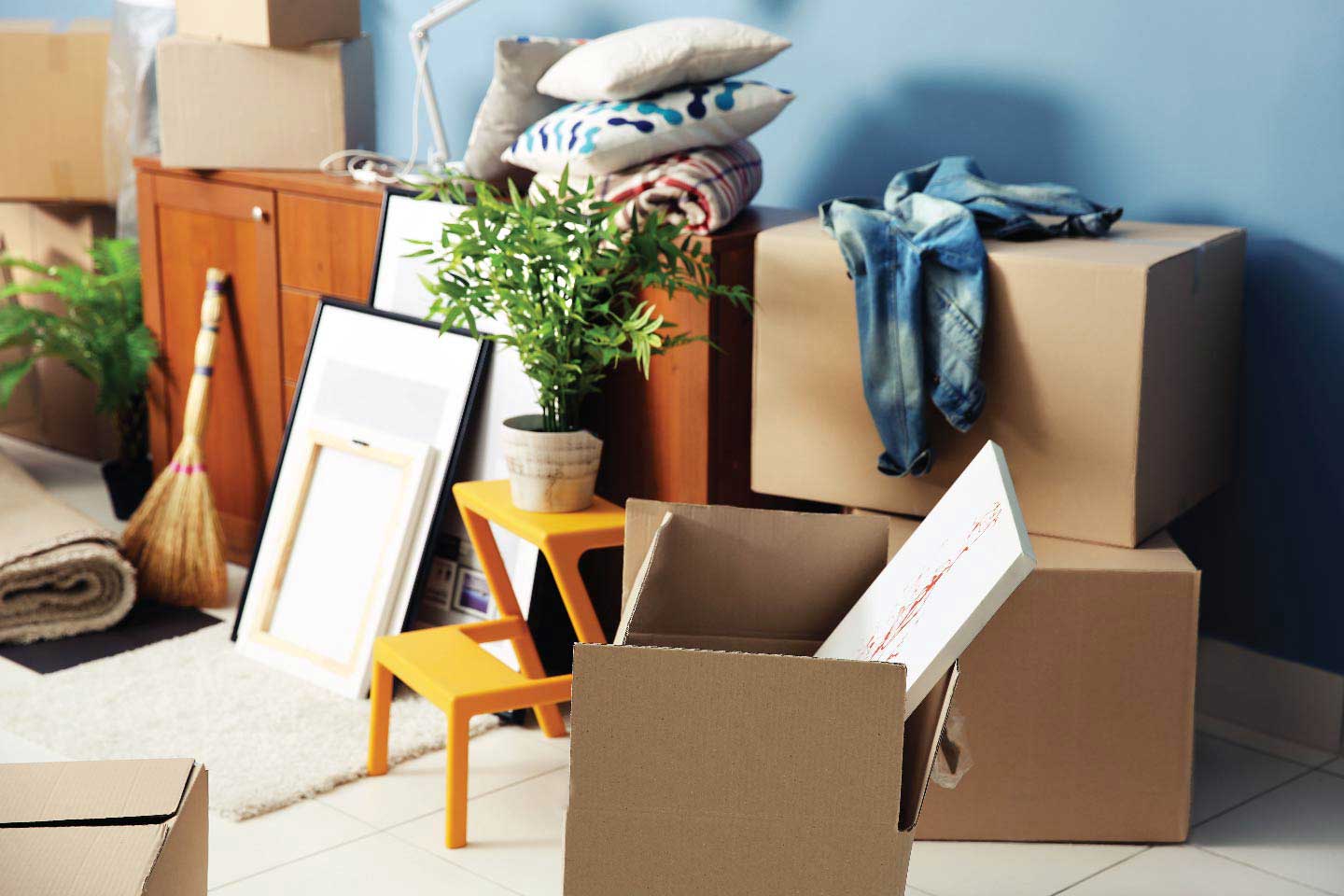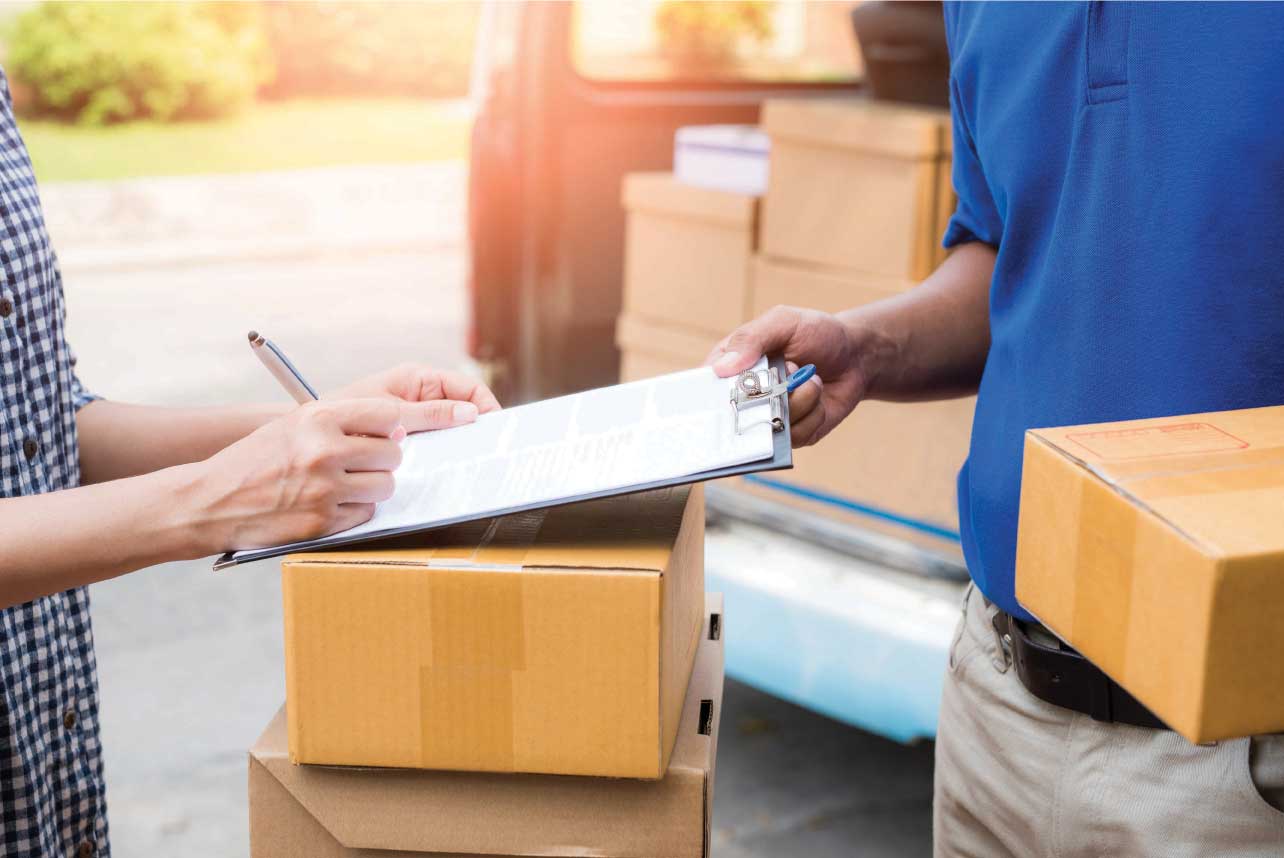 Try and stay organized and create lists if necessary
Having an estate sale can be a tall task. There are many details to consider and organization that needs to be completed before having heirs or potential estate sale companies in to view items. Some lists may include:
General inventory
Items being given to heirs
Potentially valuable items
Important contacts – realtors, estate sale companies, contractors
To-do lists
Photograph the contents
A cataloged reference, either in a photo or in video format, will help with advertising and can serve as documentary evidence of the estate should it be necessary. Photos may also assist heirs to make quick decisions about what can be sold and what they'd like to keep. Tips for taking pictures:
Take photos in an organized manner, ie. Furniture, Art, and China
Upload photos to a secure network or download to an exterior hard drive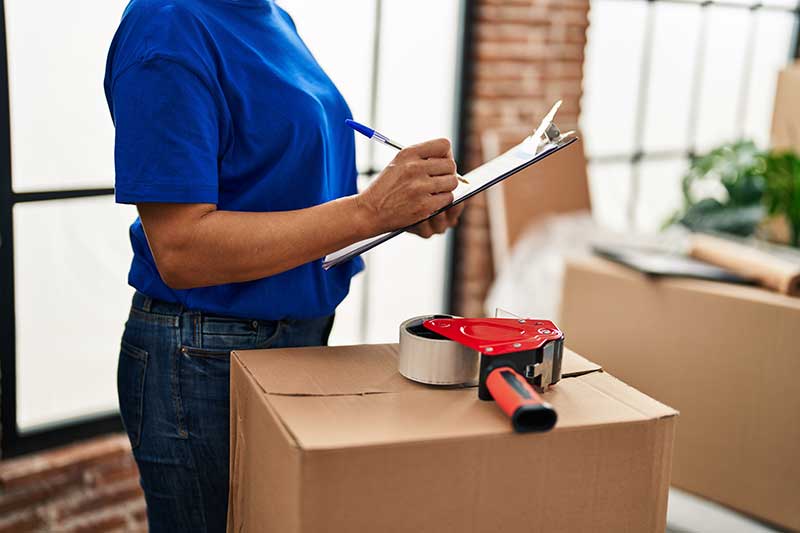 Set up and organize the home
The more organized the home is, the easier it is for shoppers to navigate through the items you wish to sell. If you have valuables, secure them in an area that's restrictive for shoppers. Getting items ready:
Remove junk or debris
Declutter as much as possible
Keep inventory lists
Start with appraisals if necessary
If it's an inheritance situation and the personal property is being divided, you'll need an appraisal to determine the value of these items. Appraisals may assist when:
Requested by an attorney, accountant, heir, the courts or probate
There are valuable items
Heirs are contesting
Equitable disbursements are required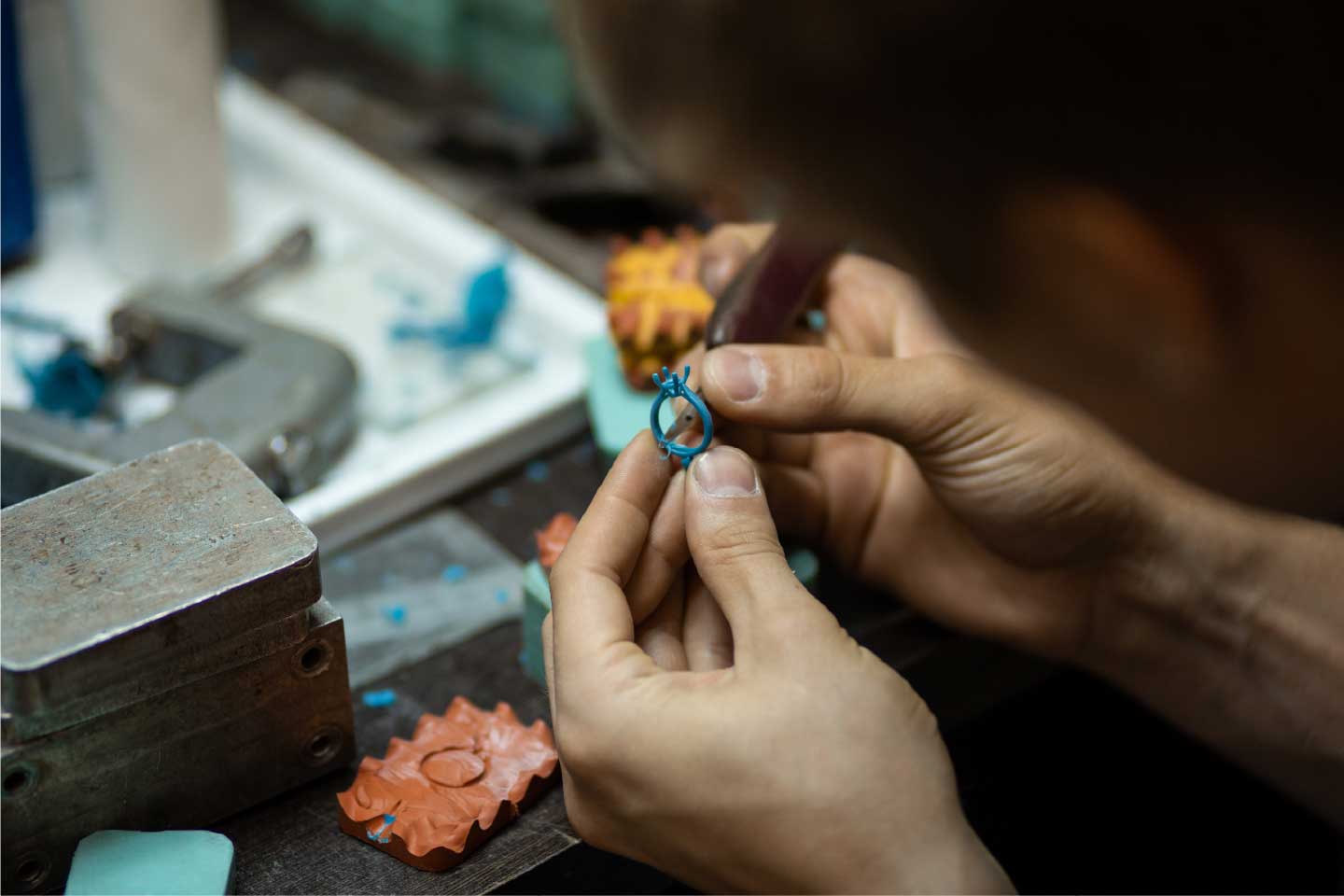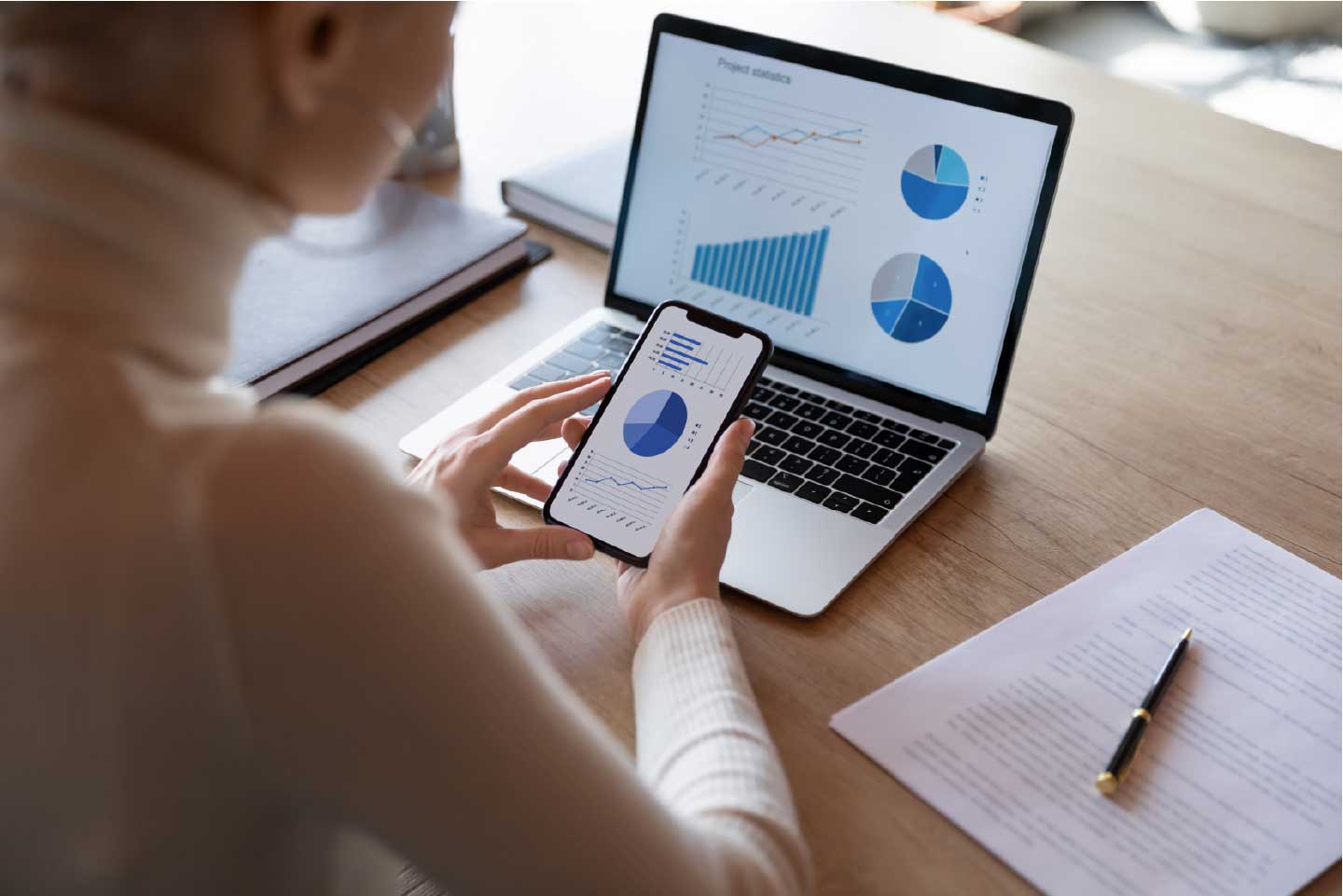 Price as much as possible
The more items that are priced, the better. Placing price tags, stickers, etc on the more expensive items allows shoppers to know what to expect in terms of cost. Also, consider grouping like items together and offering bundle pricing, it's a great way to get rid of items quickly!
Be Ready for Purchases
Make sure a cashier table is set up to ensure people will know where they can make purchases. If multiple people are helping and assisting with transactions, make sure they are easily identifiable with name tags, matching shirts, etc. Also, be sure to go to the bank and get enough smaller bills,to have change ready.
Are you going to take checks, credit cards, Venmo or CashApp payments?
Many people rely on these forms of payment, so it's important to have a plan. If you don't have a Venmo or CashApp account, consider setting one up or asking someone you trust if you can use their account. You may also want to consider purchasing a mobile credit card reader if it makes sense to do so.
Security
Be aware of your surroundings and the shoppers in attendance. You must be on the look out for misconduct and/or theft. Having a few people to help around the entrances and exits can't hurt. You can also have people walking around, but avoid making shoppers uncomfortable.
Ensure all doors are locked and closed before and after the estate sale. This will keep people out of the house and protect your items from being stolen or damaged.
City Restrictions
Some cities or homeowners associations will require you to have a permit or have filled out an application before hosting your sale. They may also have specific restrictions or guidelines on what you can and can't do, so be sure to check your city website and HOA site if you do live in one.
Some cities or HOAs will restrict you from putting up signs or handing out fliers. If they don't, be sure to post signs of where to park. If there are restrictions on where potential buyers can park, be sure you follow these guidelines and make a plan accordingly.
After-sale donation, junk removal, etc
What to do with all of the leftovers? Consider donating to local charities, churches, etc. and make sure to reach out to them a few weeks in advance as many of these organizations are extremely busy and may not be able to fit you into their pick up schedule. Also, consider having an appraiser evaluate the items for their values first. This will help avoid costly mistakes. You don't want to give away items later to find out they were worth a small fortune.
Charities are a bit pickier than they used to be. Chances are you're going to have items left over even after the charity pick ups. That's where a good junk removal company comes into play. You may want to research local junk companies to see you who has the best ratings, pricing, etc.
HOW TO ADVERTISE AN ESTATE SALE
How will people know about your estate sale? You've got to advertise! You can advertise for free on social media, Craigslist, NextDoor App, etc. If you'd like to spend a few bucks you can even spring for some ads on estate sale industry websites such as EstateSales.net and EstateSale.com. These sites are explicitly tailored to individuals looking to shop at Estate Sales. It may cost you $100 or so to list on each site, but it's well worth it as it's highly targeted marketing to individuals looking for estate sales.
DO YOU NEED A PERMIT FOR AN ESTATE SALE?
What about permits? As previously covered, some cities, townships, etc require permits to conduct estate sales and garage sales. Make sure to check with local officials to see what's required and at what cost. Also, if you plan on using street signs around town to point people to your estate sale, you'll definitely want to inquire about any restrictions, etc. your local city may have.
ESTATE SALE MISTAKES
Planning an estate sale can be overwhelming and stressful. There are a few mistakes you'll want to avoid to make sure your estate sale runs smoothly.
No Advertising – If you fail to advertise your event, no one will know that your estate sale is happening. Some people make the mistake of only putting up a few signs in their neighborhood, but that will only draw in a small group of people. In addition to the street signs, using online estate sale listing services, the local newspaper, and Craigslist will let buyers know the details of your sale.
Disposing of Items Before the Sale – One of the most important rules for an estate sale is never to give or throw anything away. This doesn't mean that everything in your home has value but you never know what people will be interested in. One person's trash is another's treasure!
Improper Staging – How you set up your home for the estate sale can have a major impact on the success of the sale. Organize in a way that will appeal to buyers. Clean up clutter and remove things that aren't for sale. You must also protect certain items during the staging to prevent theft. Jewelry and other very valuable pieces should always be kept under lock and key.
Running Your Own Estate Sale – An estate sale is different from a garage sale. Most people believe they can easily handle an estate sale themselves, but most people don't actually have the expertise or time to pull off a successful sale. Without the knowledge and experience needed to sort, organize, advertise, stage, price, and sell your estate items, you won't have the success you desire. That's why the most successful sales usually have a professional team like Estate Pros behind them.
Letting Your Emotions Takeover – Don't let your personal opinions about an item dictate your pricing strategy. The sentimental and emotional attachment to your estate sale items can hurt sale potential, so you must know exactly what your items are worth.
Learn more about common Estate Sale Mistakes.
Overwhelmed? Thinking about hiring an Estate Sale Company?
Contact the Estate Pros!!!
Call (248) 587-8951Free Consultation
The Estate Pros are the most professional estate sale company in the area, serving homes like yours all across southeast Michigan. We are consistently ranked amongst the top estate sale companies in America, recognized by EstateSale.com and other industry authorities.
We pay meticulous attention to every detail as we handle each aspect of the estate sale process from start to finish. Our experts will work with you from the initial free consultation to the complete execution of your event and everything in between. You don't need to lift a finger; the Estate Pros will take care of everything for you!
How the Pros Do It.
The Estate Pros tailor every estate sale to fit the specific needs of each of our clients. Our process is comprehensive and easy. Once your estate sale is scheduled, we will: professionally photograph and advertise your items, provide boutique-style staging, evaluate and price your valuables with one of our certified appraisers, professionally manage and execute your sale, then donate and clean-out the remaining unsold items. It's that simple!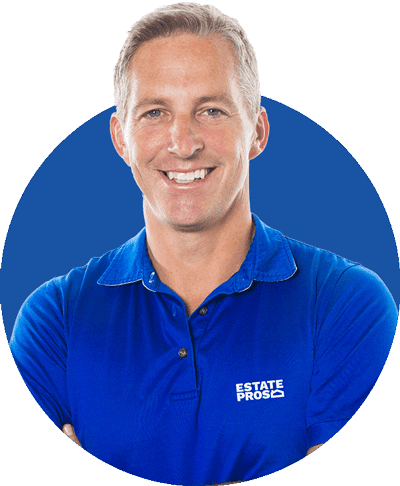 Free Consultation
The Estate Pros process begins with a free consultation in which one of our team members will tour your home to determine the viability of an estate sale. We will carefully examine your items, discuss our process and talk about your needs as it relates to your goals and expectations. Additionally, we can assist you in determining what to sell and what to keep. With over 15 years of industry experience, the Estate Pros have the expertise necessary to help guide you with your valued possessions.
Pre-Sale
Prior to the estate sale, the Estate Pros will meticulously and carefully sort through the items being considered for sale. All of your items will be staged, merchandised and set up in the various shopper approved areas of your home. Our boutique, retail approach to staging will really set your estate sale apart! From there, our certified appraisers will evaluate and price each estate sale item. When pricing estate sale items, our appraisers complete a thorough search of all comparable markets and online auction "sold" listings.
Day(s) Of Sale
On sale days, your dedicated Estate Pros sales team monitors all aspects of your estate sale including: providing five star customer and sales service to all guests in attendance, making sure your home is secure, managing shopper traffic, recording all transactions and payments, and making arrangements to have all sold items removed from the premises.
Post-Sale
Once the estate sale is completed, the Estate Pros will: issue settlement payment, provide a detailed sales report of all items sold, schedule customer pick ups, and schedule charity donation & trash removal of any unsold items (if requested). From there, the estate sale home is left broom / vacuum clean and empty – ready for the new residents. Our estate sale process is easy and hassle-free, that's the Estate Pros difference!
What Our Clients are Saying
4.9★★★★★
Jennifer Bowler ★★★★★ Estate Pros is amazing! We recently enlisted them to assist us with an estate sale in Bloomfield Hills and they did a phenomenal job. Jonathan was responsive to our questions every step of the way and he made the entire process so smooth and seamless. He managed every detail related to the estate sale with such care and professionalism, even providing detailed itemization of the sales and subsequent donation items. We are so impressed with the Estate Pros team and we highly recommend them!!Response from the ownerThanks Jennifer!!!
Kellie Devito ★★★★★ Johnathan and his team were very helpful and made a difficult time much easier. Highly recommend the team!Response from the ownerThanks Kellie!!!
Annette Spencer ★★★★★ Jonathan and his team are the best! You will be in such wonderful, professional and experienced hands. Jonathan made the whole process seamless and stress free. Give him a call, you will be glad you did!!Response from the ownerThanks Annette!!!
Dana Rochlen ★★★★★ Jonathan did a fabulous job. He was caring and kind during a very difficult time for my family. We had a successful estate sale and then he made arrangements for everything else to be donated and provided a comprehensive itemized list for tax purposes. I would recommend Jonathon and the Estate Pros to anyone who needs their services. Thank you Jonathan!Response from the ownerThanks Dana!!!
Kari Dahlquist ★★★★★ We had a very short window to liquidate my dad's estate when his house sold quickly. Jonathan and the Estate Pros dropped into our laps like a gift from the heavens and I cannot imagine doing business with anyone else! There are not enough superlatives to describe our experience, but professional, personable, and punctual will get the ball rolling. Their marketing efforts drove astonishing traffic, their preparation ensured our sale days went smoothly, and their follow up throughout the process was second to none. Jonathan and his team handled our sale with so much care and commitment that at every moment we felt like we were family and they were always in our corner. I whole-heartedly recommend the Estate Pros.Response from the ownerThanks Kari!!!
Don Smith ★★★★★ Very professional, friendly, and thorough. I would not hesitate to use them again.Response from the ownerThanks Don!!!
Brian Cowall ★★★★★ Jonathan and his team did a great job handling my parents estate sale and house clean out. We only had to meet a couple of times and he took it from there. Great experience, I would recommend his services.Response from the ownerThanks Brian!
Brian Nolan ★★★★★ Jonathan Tomlanovich and the team from Estate Pros are absolutely the best! After learning of an unexpected time crunch to conduct the estate sale, Jonathan could not have been more responsive in getting the complete sale process accomplished within a week. And the successful results were beyond our expectations! I would recommend Estate Pros and Jonathan to anyone looking to conduct an estate sale. They are courteous, professional, highly skilled, excellent communicators, and they kept me informed every step of the way. I highly recommend Estate Pros to anyone considering their options for an estate sale. Thank you Jonathan for running a great sale and for helping me and my family. You have a fan for life!Response from the ownerThanks Brian!
Ray Salerno ★★★★★ Great experience and service.Response from the ownerThanks Ray!
Julia Akroush ★★★★★ Johnathan was the best! He explained the Estate Sale process very clearly, set up and priced every item, was present on the property for the entire sale, arranged for donation pickup of unsold items, and of course was very courteous and helpful. We were extremely pleased with the results of the sale and would highly recommend him and his team for your Estate Sale!! Julie &Sami AkroushResponse from the ownerThanks Julia!
Britney ★★★★★ They were amazing. Jonathan was great, very informative. All the guys made the day go by fast. Super friendly, fast and respectful. I would use them 100x over. Thanks so much, you made this process much more bearable ❤️Response from the ownerThanks Britney!
David Letts ★★★★★ Response from the ownerThanks David!!!
Lori D. Becker ★★★★★ Estate Pros is a business with a heart. Jonathan and the Estate Pros team are fantastic. This is an interesting industry. It is important to trust the Estate Sale company you choose. Thankfully, out of the many companies I interviewed and researched, the choice was obvious. Jonathan stood out positively from the very start. He was easy to work with and had some great ideas which made a super successful sale. Jonathan is extremely responsive, knowledgeable and professional. He gained my trust and I would highly recommend his company.It is always emotionally difficult to sell your prized possessions and family heirlooms but Jonathan was there for me every step of the way.Knowing he was caring for my home in the same way I would while the sale was in progress allowed for me to breathe easier. Jonathan, Jay and the other Estate Pros personnel were polite and very willing to help in all areas of the sale. After the sale was completed, I had several shoppers tell me how wonderfully they were treated during the sale. This is the other very important part of having a successful sale (and one most people don't think about until it's too late). Jonathan has a great following of fans that frequent his sales and it is obvious that number grows with each new estate sale he runs. Honesty, trust and integrity are extremely important qualities which were all demonstrated by Estate Pros.Response from the ownerThanks Lori!
Gary Blumer ★★★★★ Estate Pros were great! They did exactly what they said they would do and it went down seamlessly.Thanks JonathanResponse from the ownerThanks Gary!
Sharon Smith ★★★★★ Estate Pros is just want you want from an estate sale company. Jonathan made what could be have been a stressful time into something positive and worry-free. Estate Pros is professional, provides great follow-through and communication throughout the process, and ultimately got top $$$ for our items. If you are looking for an estate sale company, don't hesitate to hire Estate Pros. They will do a wonderful job for you!Response from the ownerThanks Sharon!
Valerie Arcori ★★★★★ Estate Pros was timely with necessary documentation and updates throughout the entire process. Would highly recommend to friends and family. A huge THANK YOU Jonathan.Response from the ownerThanks Valerie!
Tracey Marie ★★★★★ My family hired Jonathan and his team to handle our parent's estate sale in 2019 in Dearborn. Jonathan and his team treated our parent's home and items respectfully and courteously. His communication throughout the entire process was fantastic. Jonathan's knowledge, professionalism and integrity made us all feel secure and confident. We are grateful to have had Johnathan and his team to guide us through this emotional process.Response from the ownerThanks Tracey!
Kurt Schwarz ★★★★★ Looking for an estate sale PRO? Jonathan is your man...go ahead and hire him! We had a wonderful experience with Jonathan and his staff. They made us feel secure, comfortable and informed throughout the entire process of holding an estate sale after the death of my parents. From the initial meeting to the final clean up, Estate Pros treated us with the upmost respect and professionalism. Our sale was wildly successfully. Thank you!Response from the ownerThanks Kurt!
Lynda Carey ★★★★★ So helpful. Perfect experience. I could not ask for better service. Thank you and your team for everything you did to help.Response from the ownerThanks Lynda!
Emily Prysby ★★★★★ Awesome Compnay to work with! The best of the best! Highly recommend!Response from the ownerThanks Emily!
Southeast Michigan Estate Sale Service Area
The Estate Pros have been proudly serving Oakland, Macomb and parts of Livingston, Genesee, Lapeer & Wayne counties for the past 15 years. No matter what your situation calls for, the Estate Pros are here to help!
Auburn Hills
Berkley
Beverly Hills
Bingham Farms
Birmingham
Bloomfield Hills
Bloomfield Township
Brighton
Canton
Clarkston
Commerce
Commerce Township
Dearborn
Dearborn Heights
Farmington
Farmington Hills
Ferndale
Franklin Village
Grosse Pointe
Grosse Pointe Farms
Grosse Pointe Park
Grosse Pointe Woods
Huntington Woods
Lake Angelus
Lake Orion
Lathrup Village
Livonia
Macomb County
Milford
Northville
Novi
Oakland
Oakland County
Oak Park
Orchard Lake
Ortonville
Oxford
Pleasant Ridge
Plymouth
Rochester
Rochester Hills
Romeo
Roseville
Royal Oak
Shelby Township
South East Michigan
Southfield
South Lyon
St. Clair County
St. Clair Shores
Sylvan Lake
Troy
Walled Lake
Warren
Washington Township
Washtenaw County
Waterford
West Bloomfield
West Bloomfield Township
White Lake
Wixom
METAMORA MICHIGAN ESTATE SALE
To Be Announced
Metamora , MI, 48455
view the sale