Estate Sales, sometimes referred to as "Tag Sales," are used to sell personal property, either your own or on behalf of a family member, friend, etc. What is an estate sale exactly? Estate sales usually contain far more items than your typical garage sale or yard sale and often take place inside a residence. They are designed to sell as many household contents as possible in a short period of time, frequently 2-3 days. In most cases, completely emptying the home is the desired outcome of an estate sale.
During an estate sale, the general public is invited into the home and provided the opportunity to purchase items made available for sale by the homeowner/seller. A professional estate sale company such as the Estate Pros organizes and conducts the event on behalf of the homeowner.
What is an Estate Sale? Here are a few key characteristics:
Usually occur inside a home, condo, or apartment.

They are open to the public.

Typically occur over the course of 2-3 days.

Offer a large variety of personal items, etc.

Merchandised like a boutique retail environment to boost sales.

Generally selling everything: furniture, artwork, decor, housewares, clothing, etc.

Most individual items are priced.

Items are usually discounted as the sale progresses.

If smaller, it may be conducted by the individual and not by a professional.

If the items are valuable or the situation is complex, estate sales are best conducted by professionals such as the Estate Pros.
To learn more about estate sales and all of their moving parts head over to our main estate sale knowledge page here.
Pros and Cons of Estate Sales
Pros
Whether you've lost a loved one or have decided to downsize and move, choosing what to do with personal belongings can be difficult and emotional. In addition, knowing how to organize, market, set up and price such belongings in order to conduct an estate sale can be extremely overwhelming.
Hiring an estate sale company is usually the most effective solution. A professional estate sale company can help remove the burden and stress of this process by handling every aspect of your transition. Most estate sale companies provide quick and efficient services, leaving the home empty, cleaned, and ready to go.
Cons
In having an estate sale, there are a few negatives to consider.
Entrusting your home and valuables to a third-party service
Paying a commission for the sale of your property
Allowing strangers into your home to shop through your items
Selling some of your items at discounted prices
Finding the right estate sale company is critical, and although finding the right estate sale company does take some work, it's certainly a worthwhile effort. Learn more about common estate sale mistakes.
Estate Sale Rules
Rules and proper etiquette at estate sales are common and necessary. On any given weekend, if you attend an estate sale, you'll find that most estate sale companies will display their shopping rules via signs throughout the home, clearly defining such guidelines as:
Whether or not to remove your shoes in order to enter the residence
Where to place items on hold
If bids are allowed on certain items
What forms of payment are accepted – cash, credit, checks, digital pay, etc
& more
Average Estate Sale Proceeds
Why do most people have an estate sale? In short, estate sales are a terrific way to sell stuff for a great value in a short time frame. They are the best way to reach a large buying audience looking for specific household items and goods. Not to mention, the average estate sale grosses nearly $20,000! You can learn more about Estate Liquidations here. Want to learn more about how estate sale companies charge their clients? The mechanics behind that is pretty straight forward.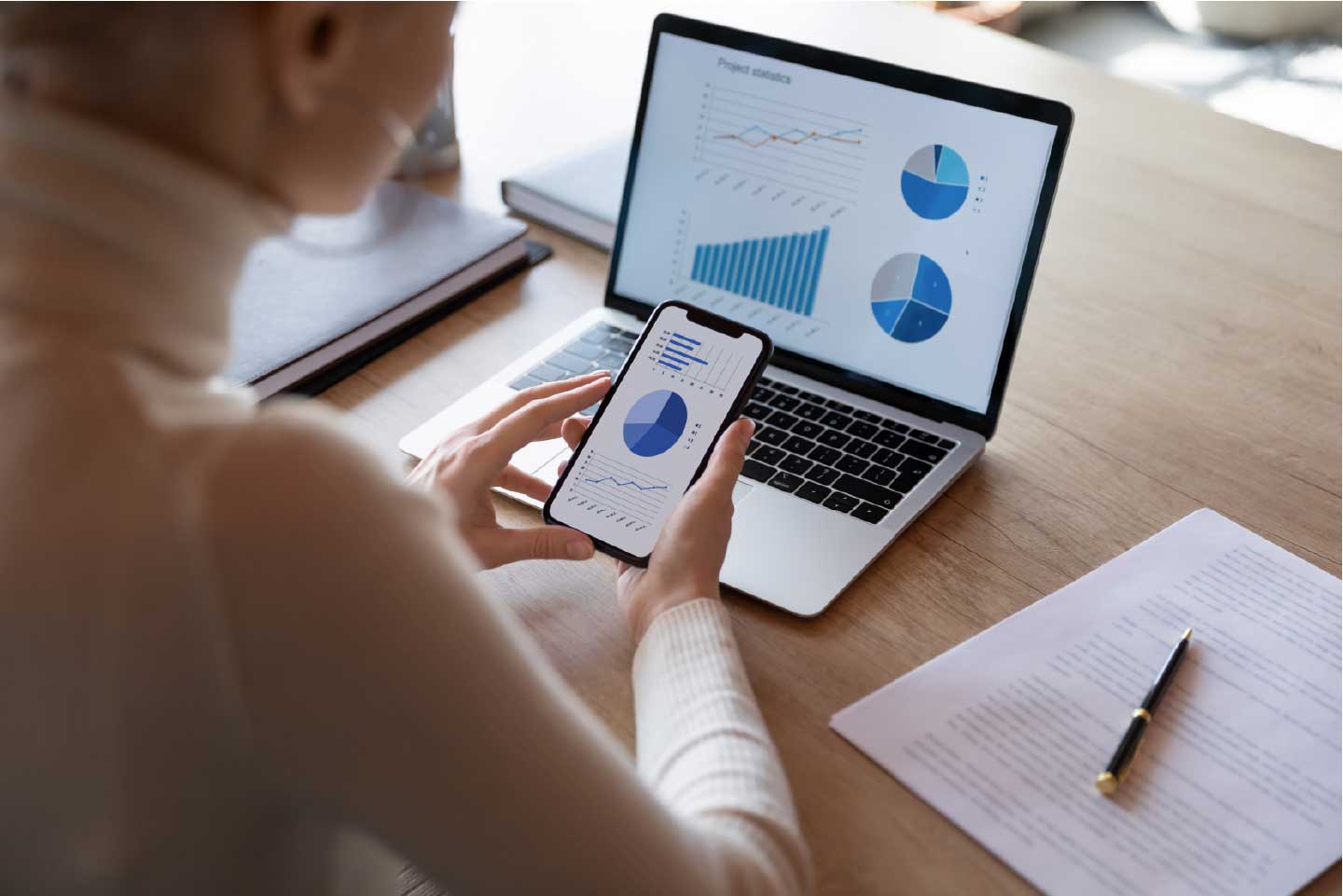 Estate Sale Pricing Guidelines
Every estate sale is different, with each estate representing an individual's or a family's lifetime collection of personal items. This presents a wide variety of possible inventory from estate to estate, requiring varying approaches as to how these items are evaluated.
The majority of time spent preparing an estate sale is focused on pricing. This is why it's essential to rely on professionals like the Estate Pros, who can provide you with the services of a certified appraiser. The Estate Pros have pricing down to a science. Our certified appraisers will quickly review and evaluate your items and estimate how much they will sell for.
Estate Sale vs. Garage Sale
Estate Sales, Tag Sales, and Moving Sales, are all commonly interchangeable terms used to describe the liquidation of personal property. However, there are definitely distinct differences between these terms and what is known as a garage sale.
Estate sales typically occur when people need to empty an entire home due to the death of a loved one. They are also common when downsizing, moving, dealing with a divorce, or resolving debt. Estate Sales can contain furniture, artwork, jewelry, decor, rugs, vehicles, firearms, etc, and are usually held inside a residence. When hiring a professional estate sale company like the Estate Pros, you will receive a full suite of tailored services, from the initial consultation all the way to the complete cleanout of the residence. That's the Estate Pros difference!
Whereas garage sales and/or yard sales occur outside the interior of a home and are generally a means for individuals or families to sell a few unwanted household items, garage sales typically do not contain expensive or high-end items.
In addition, there are differences in the way estate sales are advertised and marketed versus a garage sale. Estate sales tend to be promoted to larger audiences via online industry websites, social media, email marketing, etc. This professionally targeted approach can attract interested buyers, dealers, and collectors from all over the world. Unlike garage sales and yard sales, which are typically marketed locally via hand-made flyers taped and street signs.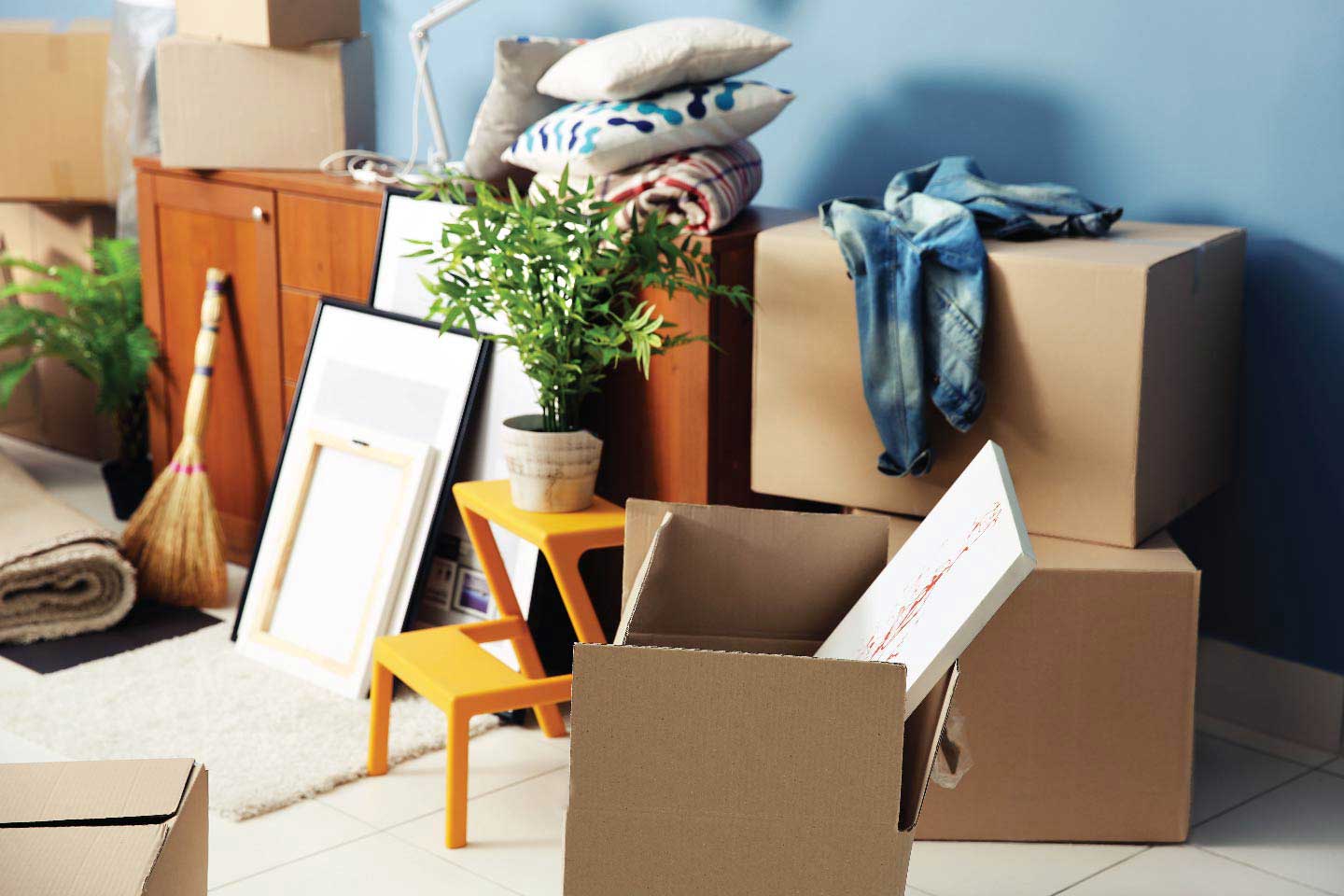 Thinking about hiring an Estate Sale Company?
Contact the Estate Pros!!!
Call (248) 587-8951Free Consultation
The Estate Pros are the most professional estate sale company in the area serving homes like yours all across southeast Michigan. We are consistently ranked amongst the top estate sale companies in America, recognized by EstateSale.com and other industry authorities.
We pay meticulous attention to every detail as we handle each aspect of the estate sale process from start to finish. Our experts will work with you from the initial free consultation to the complete execution of your event and everything in between. You don't need to lift a finger; the Estate Pros will take care of everything for you! Learn more about Hiring and Estate Sale company.
What Our Clients are Saying
4.9★★★★★
Jennifer Bowler ★★★★★ Estate Pros is amazing! We recently enlisted them to assist us with an estate sale in Bloomfield Hills and they did a phenomenal job. Jonathan was responsive to our questions every step of the way and he made the entire process so smooth and seamless. He managed every detail related to the estate sale with such care and professionalism, even providing detailed itemization of the sales and subsequent donation items. We are so impressed with the Estate Pros team and we highly recommend them!!Response from the ownerThanks Jennifer!!!
Kellie Devito ★★★★★ Johnathan and his team were very helpful and made a difficult time much easier. Highly recommend the team!Response from the ownerThanks Kellie!!!
Annette Spencer ★★★★★ Jonathan and his team are the best! You will be in such wonderful, professional and experienced hands. Jonathan made the whole process seamless and stress free. Give him a call, you will be glad you did!!Response from the ownerThanks Annette!!!
Dana Rochlen ★★★★★ Jonathan did a fabulous job. He was caring and kind during a very difficult time for my family. We had a successful estate sale and then he made arrangements for everything else to be donated and provided a comprehensive itemized list for tax purposes. I would recommend Jonathon and the Estate Pros to anyone who needs their services. Thank you Jonathan!Response from the ownerThanks Dana!!!
Kari Dahlquist ★★★★★ We had a very short window to liquidate my dad's estate when his house sold quickly. Jonathan and the Estate Pros dropped into our laps like a gift from the heavens and I cannot imagine doing business with anyone else! There are not enough superlatives to describe our experience, but professional, personable, and punctual will get the ball rolling. Their marketing efforts drove astonishing traffic, their preparation ensured our sale days went smoothly, and their follow up throughout the process was second to none. Jonathan and his team handled our sale with so much care and commitment that at every moment we felt like we were family and they were always in our corner. I whole-heartedly recommend the Estate Pros.Response from the ownerThanks Kari!!!
Don Smith ★★★★★ Very professional, friendly, and thorough. I would not hesitate to use them again.Response from the ownerThanks Don!!!
Brian Cowall ★★★★★ Jonathan and his team did a great job handling my parents estate sale and house clean out. We only had to meet a couple of times and he took it from there. Great experience, I would recommend his services.Response from the ownerThanks Brian!
Brian Nolan ★★★★★ Jonathan Tomlanovich and the team from Estate Pros are absolutely the best! After learning of an unexpected time crunch to conduct the estate sale, Jonathan could not have been more responsive in getting the complete sale process accomplished within a week. And the successful results were beyond our expectations! I would recommend Estate Pros and Jonathan to anyone looking to conduct an estate sale. They are courteous, professional, highly skilled, excellent communicators, and they kept me informed every step of the way. I highly recommend Estate Pros to anyone considering their options for an estate sale. Thank you Jonathan for running a great sale and for helping me and my family. You have a fan for life!Response from the ownerThanks Brian!
Ray Salerno ★★★★★ Great experience and service.Response from the ownerThanks Ray!
Julia Akroush ★★★★★ Johnathan was the best! He explained the Estate Sale process very clearly, set up and priced every item, was present on the property for the entire sale, arranged for donation pickup of unsold items, and of course was very courteous and helpful. We were extremely pleased with the results of the sale and would highly recommend him and his team for your Estate Sale!! Julie &Sami AkroushResponse from the ownerThanks Julia!
Britney ★★★★★ They were amazing. Jonathan was great, very informative. All the guys made the day go by fast. Super friendly, fast and respectful. I would use them 100x over. Thanks so much, you made this process much more bearable ❤️Response from the ownerThanks Britney!
David Letts ★★★★★ Response from the ownerThanks David!!!
Lori D. Becker ★★★★★ Estate Pros is a business with a heart. Jonathan and the Estate Pros team are fantastic. This is an interesting industry. It is important to trust the Estate Sale company you choose. Thankfully, out of the many companies I interviewed and researched, the choice was obvious. Jonathan stood out positively from the very start. He was easy to work with and had some great ideas which made a super successful sale. Jonathan is extremely responsive, knowledgeable and professional. He gained my trust and I would highly recommend his company.It is always emotionally difficult to sell your prized possessions and family heirlooms but Jonathan was there for me every step of the way.Knowing he was caring for my home in the same way I would while the sale was in progress allowed for me to breathe easier. Jonathan, Jay and the other Estate Pros personnel were polite and very willing to help in all areas of the sale. After the sale was completed, I had several shoppers tell me how wonderfully they were treated during the sale. This is the other very important part of having a successful sale (and one most people don't think about until it's too late). Jonathan has a great following of fans that frequent his sales and it is obvious that number grows with each new estate sale he runs. Honesty, trust and integrity are extremely important qualities which were all demonstrated by Estate Pros.Response from the ownerThanks Lori!
Gary Blumer ★★★★★ Estate Pros were great! They did exactly what they said they would do and it went down seamlessly.Thanks JonathanResponse from the ownerThanks Gary!
Sharon Smith ★★★★★ Estate Pros is just want you want from an estate sale company. Jonathan made what could be have been a stressful time into something positive and worry-free. Estate Pros is professional, provides great follow-through and communication throughout the process, and ultimately got top $$$ for our items. If you are looking for an estate sale company, don't hesitate to hire Estate Pros. They will do a wonderful job for you!Response from the ownerThanks Sharon!
Valerie Arcori ★★★★★ Estate Pros was timely with necessary documentation and updates throughout the entire process. Would highly recommend to friends and family. A huge THANK YOU Jonathan.Response from the ownerThanks Valerie!
Tracey Marie ★★★★★ My family hired Jonathan and his team to handle our parent's estate sale in 2019 in Dearborn. Jonathan and his team treated our parent's home and items respectfully and courteously. His communication throughout the entire process was fantastic. Jonathan's knowledge, professionalism and integrity made us all feel secure and confident. We are grateful to have had Johnathan and his team to guide us through this emotional process.Response from the ownerThanks Tracey!
Kurt Schwarz ★★★★★ Looking for an estate sale PRO? Jonathan is your man...go ahead and hire him! We had a wonderful experience with Jonathan and his staff. They made us feel secure, comfortable and informed throughout the entire process of holding an estate sale after the death of my parents. From the initial meeting to the final clean up, Estate Pros treated us with the upmost respect and professionalism. Our sale was wildly successfully. Thank you!Response from the ownerThanks Kurt!
Lynda Carey ★★★★★ So helpful. Perfect experience. I could not ask for better service. Thank you and your team for everything you did to help.Response from the ownerThanks Lynda!
Emily Prysby ★★★★★ Awesome Compnay to work with! The best of the best! Highly recommend!Response from the ownerThanks Emily!
Southeast Michigan Estate Sale Service Area
The Estate Pros have been proudly serving Oakland, Macomb and parts of Livingston, Genesee, Lapeer & Wayne counties for the past 15 years. No matter what your situation calls for, the Estate Pros are here to help!
Auburn Hills
Berkley
Beverly Hills
Bingham Farms
Birmingham
Bloomfield Hills
Bloomfield Township
Brighton
Canton
Clarkston
Commerce
Commerce Township
Dearborn
Dearborn Heights
Farmington
Farmington Hills
Ferndale
Franklin Village
Grosse Pointe
Grosse Pointe Farms
Grosse Pointe Park
Grosse Pointe Woods
Huntington Woods
Lake Angelus
Lake Orion
Lathrup Village
Livonia
Macomb County
Milford
Northville
Novi
Oakland
Oakland County
Oak Park
Orchard Lake
Ortonville
Oxford
Pleasant Ridge
Plymouth
Rochester
Rochester Hills
Romeo
Roseville
Royal Oak
Shelby Township
South East Michigan
Southfield
South Lyon
St. Clair County
St. Clair Shores
Sylvan Lake
Troy
Walled Lake
Warren
Washington Township
Washtenaw County
Waterford
West Bloomfield
West Bloomfield Township
White Lake
Wixom
METAMORA MICHIGAN ESTATE SALE
To Be Announced
Metamora , MI, 48455
view the sale