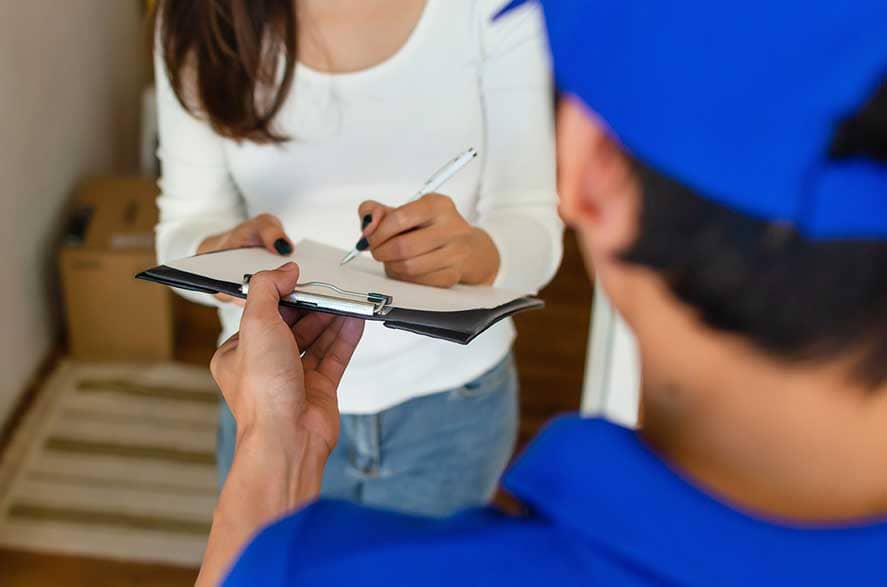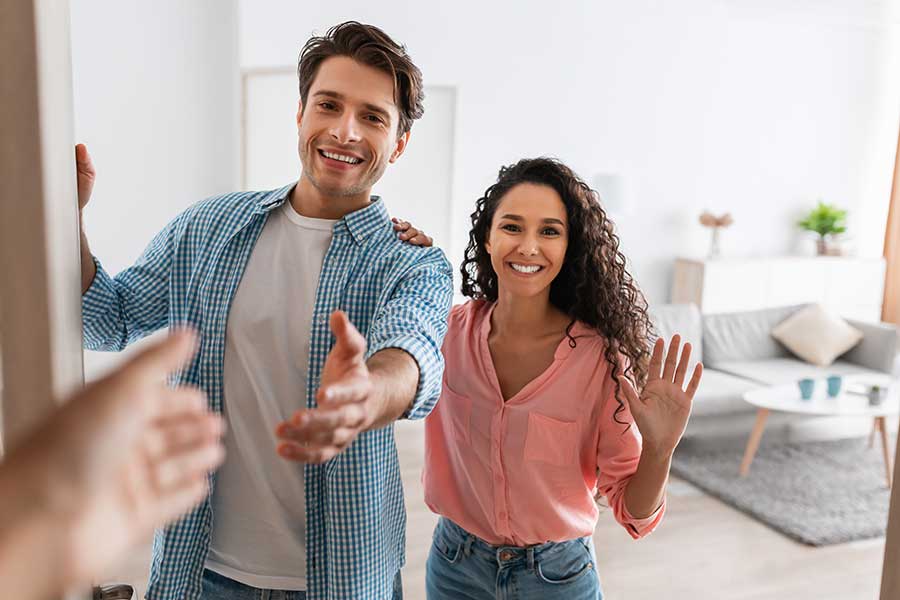 Free Consultation
The Estate Pros process begins with a free consultation in which one of our team members will tour your home to determine the viability of an estate sale. We will carefully examine your items, discuss our process and talk about your needs as it relates to your goals and expectations. Additionally, we can assist you in determining what to sell and what to keep. With over 15 years of industry experience, the Estate Pros have the expertise necessary to help guide you with your valued possessions.
Pre-Sale
Once your estate sale is scheduled, we will begin advertising immediately. The Estate Pros have an enormous advertising reach and advertise sales via GoEstatePros.com, social media, all of the major estate sale industry websites, forums and more. All of our advertisements include descriptive targeted listings, as well as, professional photo and video tours.
Prior to the estate sale, the Estate Pros will return to your home to meticulously and carefully sort through the items being considered for sale. All of your items will be staged, merchandised and set up in the various shopper approved areas of your home. Our boutique, retail approach to staging will really set your estate sale apart! From there, our certified appraisers will evaluate and price each estate sale item. When pricing estate sale items, our appraisers complete a thorough search of all comparable markets and online auction "sold" listings.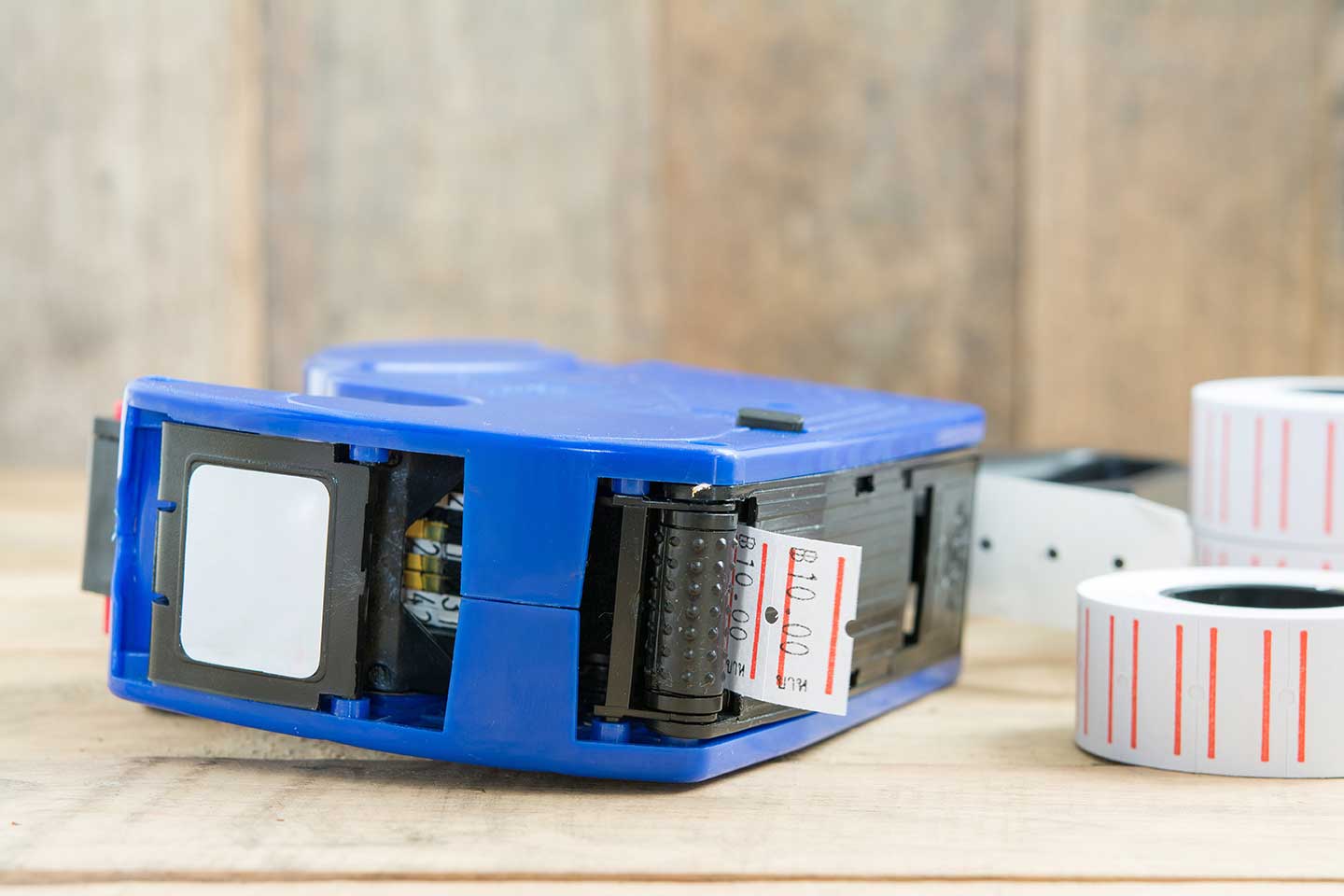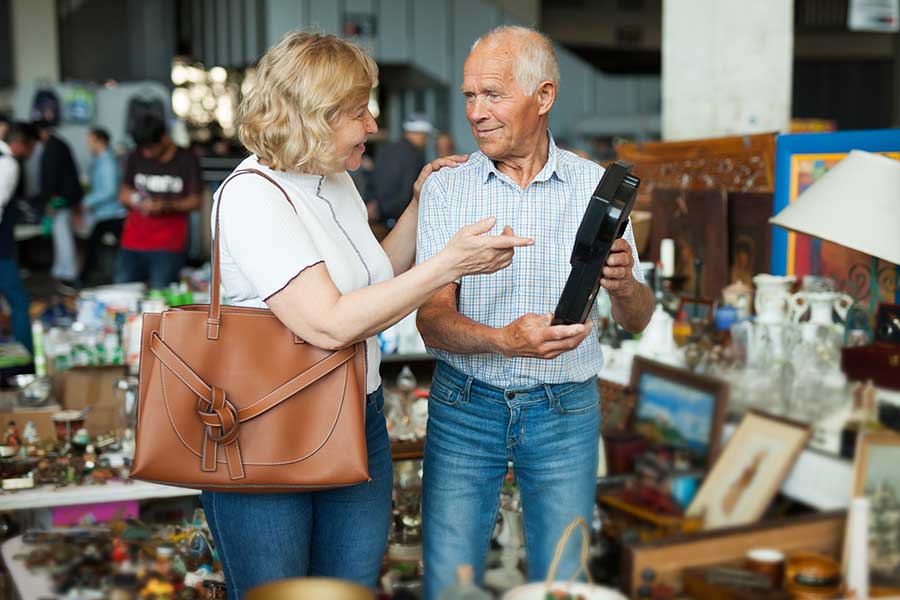 Days(s) of Sale
On sale days, your dedicated Estate Pros sales team monitors all aspects of your estate sale including: providing five star customer and sales service to all guests in attendance, making sure your home is secure, managing shopper traffic, recording all transactions and payments, and making arrangements to have all sold items removed from the premises.
Post-Sales
Once the estate sale is completed, the Estate Pros will: issue settlement payment, provide a detailed sales report of all items sold, schedule customer pick ups, and schedule charity donation & trash removal of any unsold items (if requested). From there, the estate sale home is left broom / vacuum clean and empty – ready for the new residents. Our estate sale process is easy and hassle-free, that's the Estate Pros difference!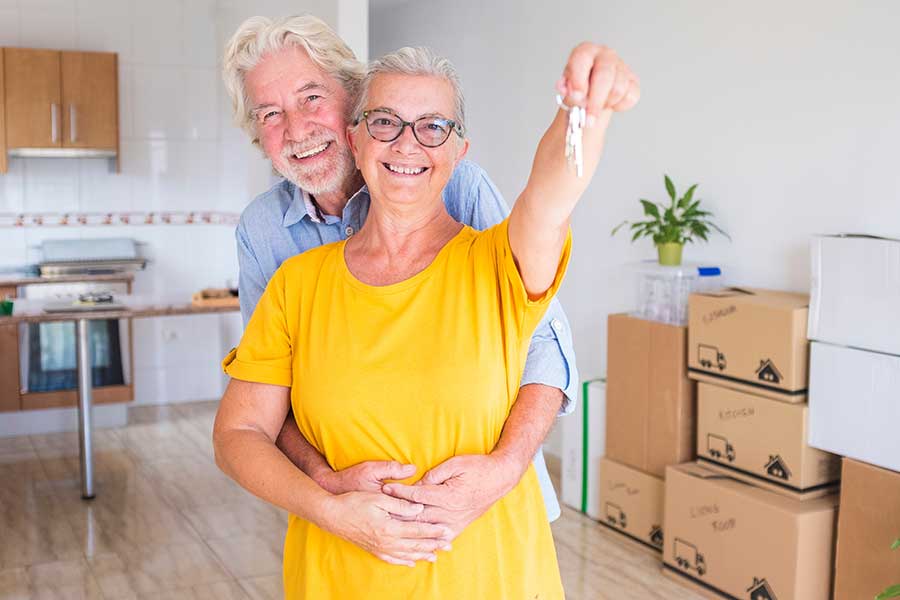 WHY GO WITH THE PROS?
The Estate Pros are consistently ranked amongst the top estate sale companies in America as recognized by EstateSale.com and others. We pay meticulous attention to every detail as we handle each aspect of the estate sale process from start to finish. Our experts will work with you from the initial free consultation to the complete execution of your event and everything in between. You don't need to lift a finger, we take care of everything for you!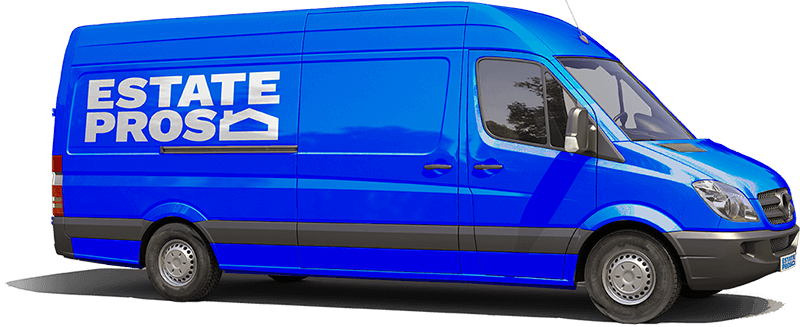 The Estate Pros Difference
Experience
The Estate Pros have 15+ years of industry experience and thousands of satisfied clients and customers.
Professional
We have certified appraisers on staff and event teams with all of the marketing, staging and sale management expertise you need.
Safe
We are bonded, licensed and insured with confidential, private and secure services.
Results
Our award winning service has raised millions of dollars in profits for our clients.
What Our Clients are Saying
4.9★★★★★
Jennifer Bowler ★★★★★ Estate Pros is amazing! We recently enlisted them to assist us with an estate sale in Bloomfield Hills and they did a phenomenal job. Jonathan was responsive to our questions every step of the way and he made the entire process so smooth and seamless. He managed every detail related to the estate sale with such care and professionalism, even providing detailed itemization of the sales and subsequent donation items. We are so impressed with the Estate Pros team and we highly recommend them!!Response from the ownerThanks Jennifer!!!
Kellie Devito ★★★★★ Johnathan and his team were very helpful and made a difficult time much easier. Highly recommend the team!Response from the ownerThanks Kellie!!!
Annette Spencer ★★★★★ Jonathan and his team are the best! You will be in such wonderful, professional and experienced hands. Jonathan made the whole process seamless and stress free. Give him a call, you will be glad you did!!Response from the ownerThanks Annette!!!
Dana Rochlen ★★★★★ Jonathan did a fabulous job. He was caring and kind during a very difficult time for my family. We had a successful estate sale and then he made arrangements for everything else to be donated and provided a comprehensive itemized list for tax purposes. I would recommend Jonathon and the Estate Pros to anyone who needs their services. Thank you Jonathan!Response from the ownerThanks Dana!!!
Kari Dahlquist ★★★★★ We had a very short window to liquidate my dad's estate when his house sold quickly. Jonathan and the Estate Pros dropped into our laps like a gift from the heavens and I cannot imagine doing business with anyone else! There are not enough superlatives to describe our experience, but professional, personable, and punctual will get the ball rolling. Their marketing efforts drove astonishing traffic, their preparation ensured our sale days went smoothly, and their follow up throughout the process was second to none. Jonathan and his team handled our sale with so much care and commitment that at every moment we felt like we were family and they were always in our corner. I whole-heartedly recommend the Estate Pros.Response from the ownerThanks Kari!!!
Don Smith ★★★★★ Very professional, friendly, and thorough. I would not hesitate to use them again.Response from the ownerThanks Don!!!
Brian Cowall ★★★★★ Jonathan and his team did a great job handling my parents estate sale and house clean out. We only had to meet a couple of times and he took it from there. Great experience, I would recommend his services.Response from the ownerThanks Brian!
Brian Nolan ★★★★★ Jonathan Tomlanovich and the team from Estate Pros are absolutely the best! After learning of an unexpected time crunch to conduct the estate sale, Jonathan could not have been more responsive in getting the complete sale process accomplished within a week. And the successful results were beyond our expectations! I would recommend Estate Pros and Jonathan to anyone looking to conduct an estate sale. They are courteous, professional, highly skilled, excellent communicators, and they kept me informed every step of the way. I highly recommend Estate Pros to anyone considering their options for an estate sale. Thank you Jonathan for running a great sale and for helping me and my family. You have a fan for life!Response from the ownerThanks Brian!
Ray Salerno ★★★★★ Great experience and service.Response from the ownerThanks Ray!
Julia Akroush ★★★★★ Johnathan was the best! He explained the Estate Sale process very clearly, set up and priced every item, was present on the property for the entire sale, arranged for donation pickup of unsold items, and of course was very courteous and helpful. We were extremely pleased with the results of the sale and would highly recommend him and his team for your Estate Sale!! Julie &Sami AkroushResponse from the ownerThanks Julia!
Britney ★★★★★ They were amazing. Jonathan was great, very informative. All the guys made the day go by fast. Super friendly, fast and respectful. I would use them 100x over. Thanks so much, you made this process much more bearable ❤️Response from the ownerThanks Britney!
David Letts ★★★★★ Response from the ownerThanks David!!!
Lori D. Becker ★★★★★ Estate Pros is a business with a heart. Jonathan and the Estate Pros team are fantastic. This is an interesting industry. It is important to trust the Estate Sale company you choose. Thankfully, out of the many companies I interviewed and researched, the choice was obvious. Jonathan stood out positively from the very start. He was easy to work with and had some great ideas which made a super successful sale. Jonathan is extremely responsive, knowledgeable and professional. He gained my trust and I would highly recommend his company.It is always emotionally difficult to sell your prized possessions and family heirlooms but Jonathan was there for me every step of the way.Knowing he was caring for my home in the same way I would while the sale was in progress allowed for me to breathe easier. Jonathan, Jay and the other Estate Pros personnel were polite and very willing to help in all areas of the sale. After the sale was completed, I had several shoppers tell me how wonderfully they were treated during the sale. This is the other very important part of having a successful sale (and one most people don't think about until it's too late). Jonathan has a great following of fans that frequent his sales and it is obvious that number grows with each new estate sale he runs. Honesty, trust and integrity are extremely important qualities which were all demonstrated by Estate Pros.Response from the ownerThanks Lori!
Gary Blumer ★★★★★ Estate Pros were great! They did exactly what they said they would do and it went down seamlessly.Thanks JonathanResponse from the ownerThanks Gary!
Sharon Smith ★★★★★ Estate Pros is just want you want from an estate sale company. Jonathan made what could be have been a stressful time into something positive and worry-free. Estate Pros is professional, provides great follow-through and communication throughout the process, and ultimately got top $$$ for our items. If you are looking for an estate sale company, don't hesitate to hire Estate Pros. They will do a wonderful job for you!Response from the ownerThanks Sharon!
Valerie Arcori ★★★★★ Estate Pros was timely with necessary documentation and updates throughout the entire process. Would highly recommend to friends and family. A huge THANK YOU Jonathan.Response from the ownerThanks Valerie!
Tracey Marie ★★★★★ My family hired Jonathan and his team to handle our parent's estate sale in 2019 in Dearborn. Jonathan and his team treated our parent's home and items respectfully and courteously. His communication throughout the entire process was fantastic. Jonathan's knowledge, professionalism and integrity made us all feel secure and confident. We are grateful to have had Johnathan and his team to guide us through this emotional process.Response from the ownerThanks Tracey!
Kurt Schwarz ★★★★★ Looking for an estate sale PRO? Jonathan is your man...go ahead and hire him! We had a wonderful experience with Jonathan and his staff. They made us feel secure, comfortable and informed throughout the entire process of holding an estate sale after the death of my parents. From the initial meeting to the final clean up, Estate Pros treated us with the upmost respect and professionalism. Our sale was wildly successfully. Thank you!Response from the ownerThanks Kurt!
Lynda Carey ★★★★★ So helpful. Perfect experience. I could not ask for better service. Thank you and your team for everything you did to help.Response from the ownerThanks Lynda!
Emily Prysby ★★★★★ Awesome Compnay to work with! The best of the best! Highly recommend!Response from the ownerThanks Emily!