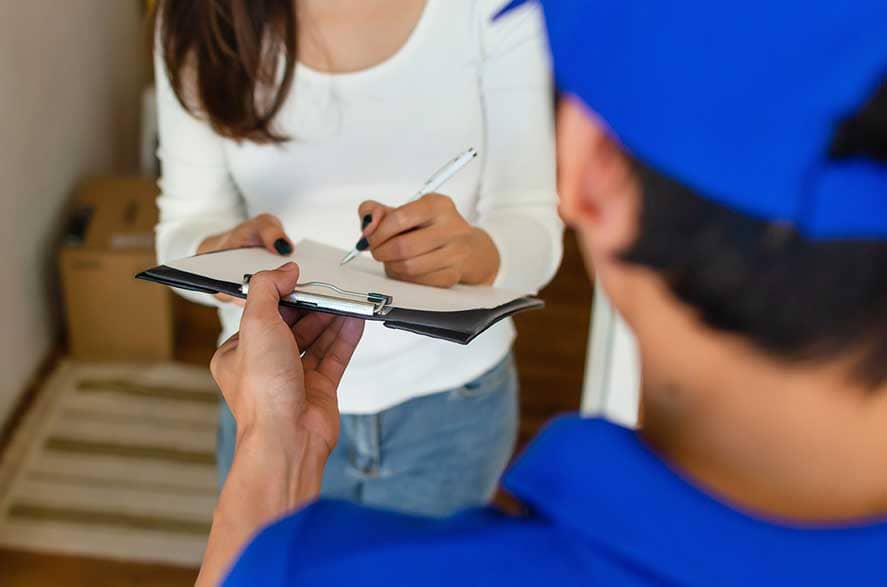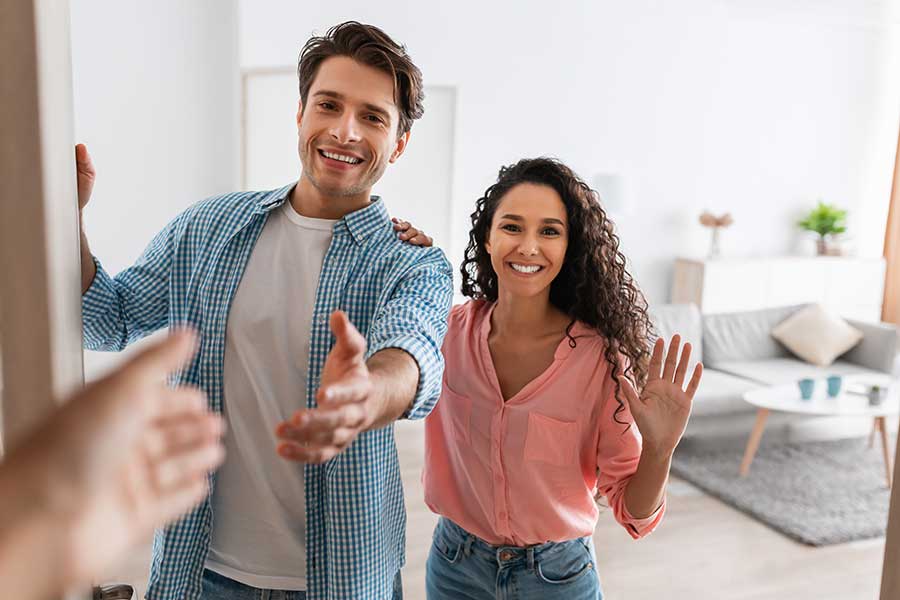 Free Consultation
The Estate Pros process begins with a free consultation in which one of our team members will tour your home to determine the viability of an estate sale. We will carefully examine your items, discuss our process and talk about your needs as it relates to your goals and expectations. Additionally, we can assist you in determining what to sell and what to keep. With over 15 years of industry experience, the Estate Pros have the expertise necessary to help guide you with your valued possessions.
Pre-Sale
Once your estate sale is scheduled, we will begin advertising immediately. The Estate Pros have an enormous advertising reach and advertise sales via GoEstatePros.com, social media, all of the major estate sale industry websites, forums and more. All of our advertisements include descriptive targeted listings, as well as, professional photo and video tours.
Prior to the estate sale, the Estate Pros will return to your home to meticulously and carefully sort through the items being considered for sale. All of your items will be staged, merchandised and set up in the various shopper approved areas of your home. Our boutique, retail approach to staging will really set your estate sale apart! From there, our certified appraisers will evaluate and price each estate sale item. When pricing estate sale items, our appraisers complete a thorough search of all comparable markets and online auction "sold" listings.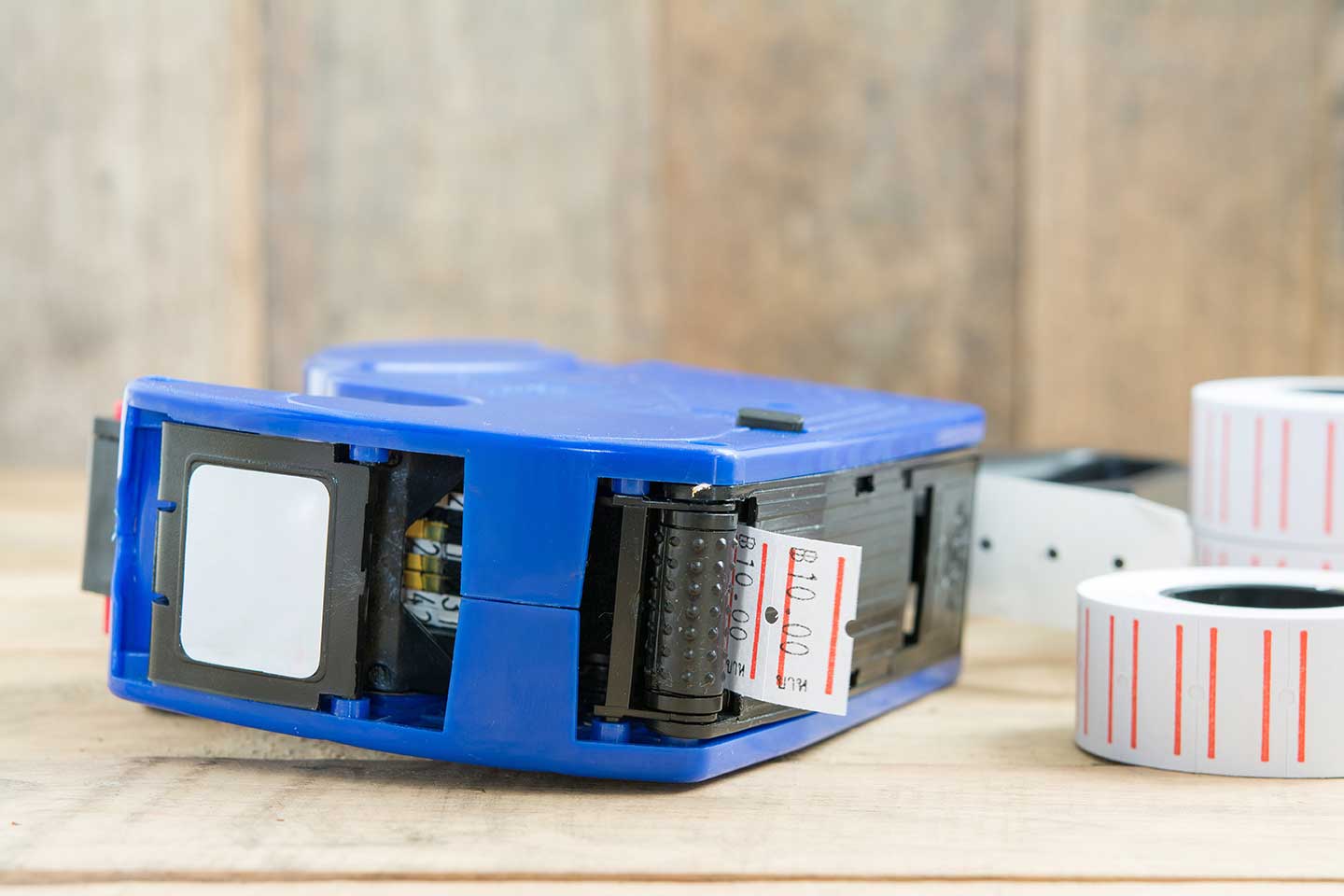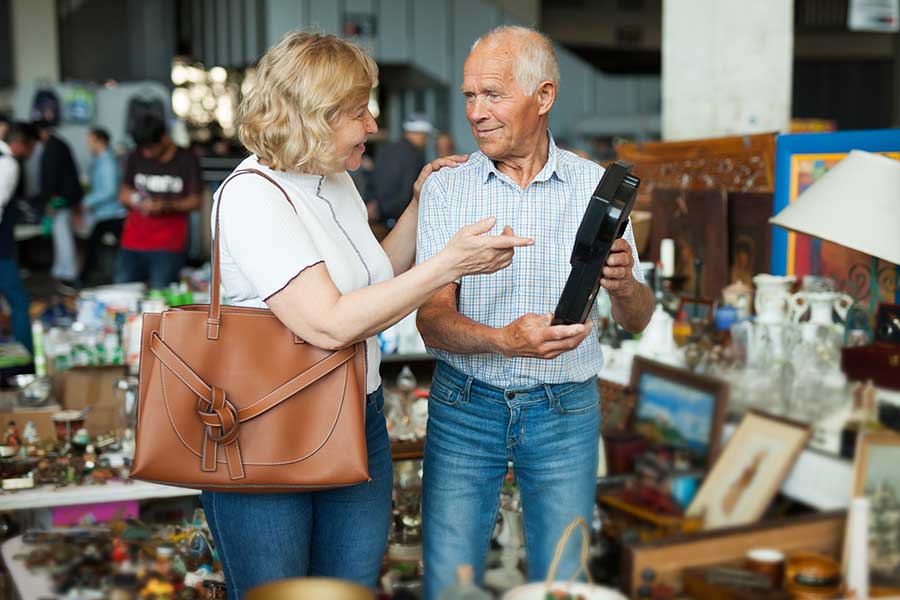 Days(s) of Sale
On sale days, your dedicated Estate Pros sales team monitors all aspects of your estate sale including: providing five star customer and sales service to all guests in attendance, making sure your home is secure, managing shopper traffic, recording all transactions and payments, and making arrangements to have all sold items removed from the premises.
Post-Sales
Once the estate sale is completed, the Estate Pros will: issue settlement payment, provide a detailed sales report of all items sold, schedule customer pick ups, and schedule charity donation & trash removal of any unsold items (if requested). From there, the estate sale home is left broom / vacuum clean and empty – ready for the new residents. Our estate sale process is easy and hassle-free, that's the Estate Pros difference!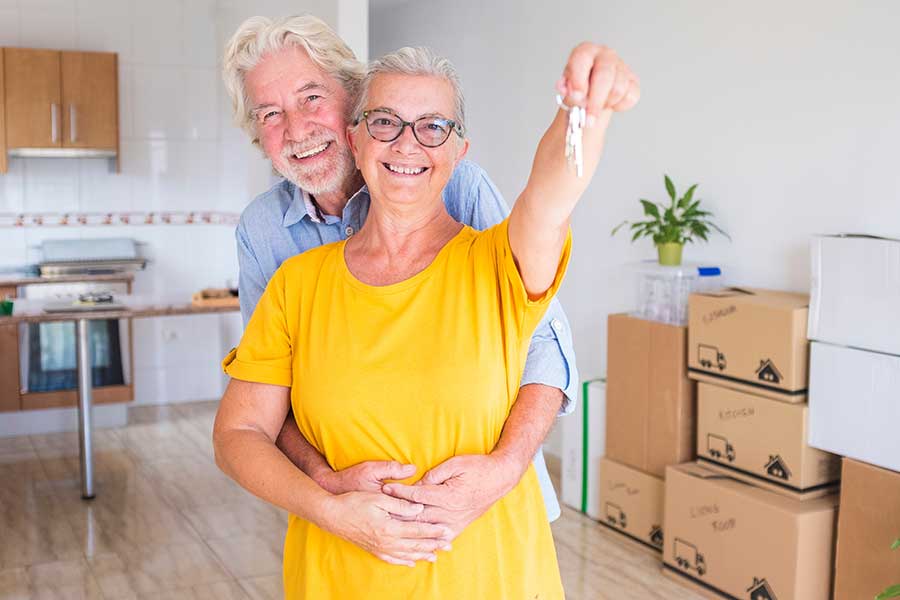 WHY GO WITH THE PROS?
The Estate Pros are consistently ranked amongst the top estate sale companies in America as recognized by EstateSale.com and others. We pay meticulous attention to every detail as we handle each aspect of the estate sale process from start to finish. Our experts will work with you from the initial free consultation to the complete execution of your event and everything in between. You don't need to lift a finger, we take care of everything for you!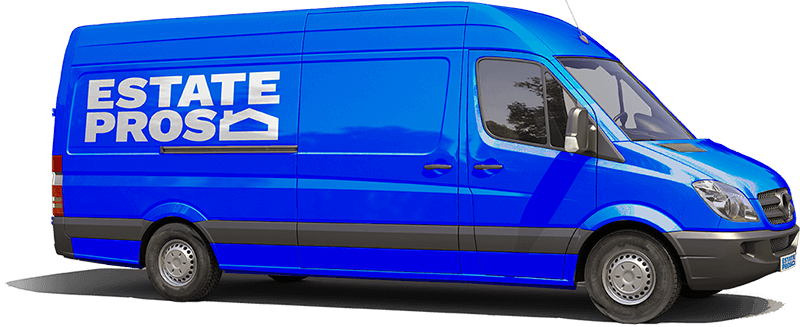 The Estate Pros Difference
Experience
The Estate Pros have 15+ years of industry experience and thousands of satisfied clients and customers.
Professional
We have certified appraisers on staff and event teams with all of the marketing, staging and sale management expertise you need.
Safe
We are bonded, licensed and insured with confidential, private and secure services.
Results
Our award winning service has raised millions of dollars in profits for our clients.
What Our Clients are Saying
Lisa Storc ★★★★★ Estate Pros is an exceptionally organized enterprise. They clearly mark non-selling zones with painters' tape while still artfully displaying saleable items. The team is well-run and respectful of their clients' wishes and buyers' investments. The owner even met with me on a separate day to help load furniture. I strongly recommend working with Estate Pros whether you are buying or selling.
B J ★★★★★ Amazing company to deal with professional honest love jonathan he's the best to work with. I will definitely use their business again.
Deanna Thomas ★★★★★ Jonathan from Estate Pros is absolutely amazing! He was incredible from start to finish! Everything he said he would do he followed through to its completion! This is a rare commodity now a days! If he tells you he's gonna do it, he will do it! I would hire him over and over again! You will not be disappointed! Estate Pros has integrity! There was an issue with parking and he went above and beyond his call of duty to make it all work! Can't say enough good things about this company!!
Marcia Zaitchik ★★★★★ Jonathan and his team did a stellar job on our estate sale. He was ableto work the sale in on our tight time frame and was available for every question. Everything was set up, appraised, priced, photographed, and put online which gave us the most money possible. I highly recommend Jonathan and Estate Pros for handling any sale.
Dawn Monique ★★★★★ Jonathan and team are AWESOME!!! I had to have a last minute estate sale. Jonathan and team took on the challenge when others would not. They priced items, marketed the sale and conducted the sale in less than 2 weeks. In addition, I heard from a few people who attended the sale and and said they were very professional and welcoming. And that's not all, they also arranged and were present for the charitable donation pickup for the few items that were left from the sale. I HIGHLY RECOMMEND Estate Pros for your estate sale.
Brian S. ★★★★★ If you're looking for a estate sale company this is the one you want. Jonathon and crew run this professionally just like how you would want something to be run.We interviewed 2 other companies prior to Jonathon's.Both of them left a weird feeling after we met them with my wife and I. It was like they did it as a hobby and weren't that organized is best way to describe the other 2. One of them I had my concerns about even getting paid after the sale because he seemed a little shady.But as soon as we met Jonathan I knew this was the place. This is what he does for a living vs a hobby like other companies. He is well organized and you get your check fast after the sale.As a person who owns multiple businesses myself, I am 100% well pleased with this operation!Great job guys and thank you!SincerelyBrian and Cheryl
Darin R. ★★★★★ Lots of items on offer pricing negotiable, staff at the sale seemed very knowledgeable.
Jennifer Bowler ★★★★★ Estate Pros is amazing! We recently enlisted them to assist us with an estate sale in Bloomfield Hills and they did a phenomenal job. Jonathan was responsive to our questions every step of the way and he made the entire process so smooth and seamless. He managed every detail related to the estate sale with such care and professionalism, even providing detailed itemization of the sales and subsequent donation items. We are so impressed with the Estate Pros team and we highly recommend them!!
Dan Baron ★★★★★ I highly recommend Estate Pros if you have need of a company that can take care of all your estate sale needs. Their appraisers are knowledgeable and can help you when pricing household items. They take care of everything from setting everything up to the completion of the estate sale. It is a worry-free experience.
jeff payne ★★★★★ Jon T and his crew at Estate Pros are first class! they were highly attentive to our request and needs! if you are looking for someone to handle your estate sale needs I would look no further then Estate Pros!! thanks again for your first class service Jon and team!!
Dale Lloyd ★★★★★ Estate Love was very helpful and professional. Will use them again.
Shawn Smith ★★★★★ One of the most amazing companies we've ever worked with. My wife needed somebody to help her with her mother's estate, and these gentlemen and ladies create a protective environment for her in her fragile time; they did everything and went over and above to make it seamlessly stress free. I recommend them with the highest degree of confidence.
Gabriel Nikaj ★★★★★ Great company, great service, great people, great job! The Estate Pros are best in class! Thanks folks!
Agim Sulstarova ★★★★★ The Estate Pros are top notch! We were working on a very limited time schedule and they were able to come in and get everything done quickly, efficiently and professionally. Everything went very smoothly, great work!
Majlinda Opari ★★★★★ My brother in law passed away earlier this year and we were having such a difficult time with everything. Especially dealing with his house, his personal belongings, etc. We approached the concept of an estate sale with great trepidation, not knowing what to expect but Jonathan and the team at the Estate Pros put us at ease and made the process seamless and stress- free. They are very compassionate and professional. Thank you Jonathan!
KenRT14 ★★★★★ Jonathan was great to work with in helping to prepare my father's townhome for sale. He recently moved into an assisted living facility, and anything from the townhome that couldn't go with him was meticulously catalogued and valuated, then arranged for pickup and donated to charity. Highly recommend for anyone in southeast Michigan!
selena star ★★★★★ It was such a pleasure working with Estate Love. They made everything so easy. It was an emotional experience for me but Estate Love made me feel so comfortable and at ease about the entire thing. Payment was super easy. Same day! I was very impressed and would absolutely recommend them to family and friends!
Sally Martin ★★★★★ Incredibly professional. Understands antiques which I found many estate sales people don't. Answers any questions in a timely manner. Massively patient with customers & his clients alike. He just knows what he is doing. He has excellent relationship with Habitat & the junk man if you need everything gone. It can be an emotional experience for the client & he makes you feel good about the experience. Follow up paperwork is excellent too.
Aleea Jaques ★★★★★ Excellent and professional, Jonathan and his team went above and beyond to protect my home and items and to get the best possible prices for me. I highly recommend Estate Love!!
Kurt Schwarz ★★★★★ We had a wonderful experience with Jonathan and his staff. They made us feel secure, comfortable and informed throughout the entire process of holding an estate sale after the death of my parents. From the initial meeting to the final clean up, Estate Love treated us with the upmost respect and professionalism. Our sale was wildly successfully. If you are looking for an estate sale PRO, then Jonathan is your man...go ahead and hire him! Thank you!