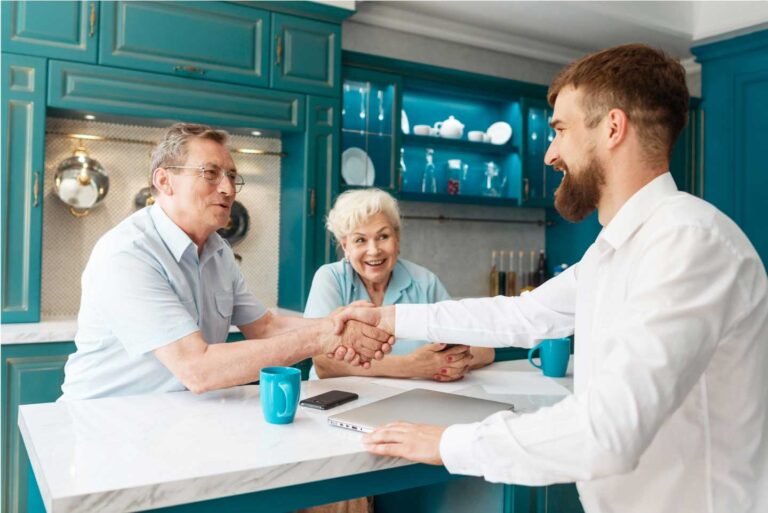 What is a personal property appraiser? When someone asks me what I do for a living, I sometimes describe myself as an object social worker. Like attorneys, appraisers are often called upon during times of emotional upheaval. In the appraisal field, we call them the four D's: death, debt, divorce, and downsizing. Selecting a qualified appraiser can alleviate the situation by providing a professional opinion on the value
of items that often have deep meaning for the owner. An appraisal report provides useful
information that can impact how the property is viewed and treated. However, not all
appraisers are created equal, and it behooves the individual to engage a qualified professional
who conducts proper research, follows current methodology, and objectively reports the value
conclusions. Estate Pros offers estate appraisals and more.
What is a Personal Property Appraiser?
The Appraisal Foundation Board defines an appraisal as "the act or process of developing an
opinion of value." Therefore, an appraiser is a valuation expert who develops reports that
provide property value conclusions in a given situation. Simply put, an appraiser answers the
question "What's it worth?" And the proper response is always influenced by context. A few
common reasons to hire an appraiser may be estate planning, estate tax, gift tax, noncash
charitable contribution, equitable distribution, insurance coverage or a damage/loss claim.
There are several different types of appraisers including real estate (or real property), personal
property and business. The term "personal property" encompasses all tangible property such
as furnishings, antiques, fine art, jewelry, collectibles and even machinery. Personal property
appraisers develop expertise in particular categories that often relate to one another. I have yet
to encounter an individual who values both tractors and gems. For the purposes of this article,
the word "appraiser" signifies a personal property appraiser as opposed to business or real
estate.
In addition to the different types of appraisers and intended uses, another significant concept
in the field of appraising is that there is more than one type of value. The same item may have
several different values depending on factors like timeframe to purchase/sell and appropriate
market levels. For example, the insurance replacement cost of an eighteenth century
Chippendale chair at retail may be significantly different than its resale value at auction. A
qualified furniture appraiser should be able to determine the correct kind of value to use after
discussing the scope of the assignment with the client.
USPAP Compliance
There are no licenses for personal property appraisers. Unlike real estate, no governmental
agencies regulate personal property appraisal practices. Technically, anyone can claim to be a
personal property appraiser. If an appraiser does mention having a license, it may be in
reference to another aspect of his or her business such as auctioneering.
The closest form of regulation that an appraiser may opt to adhere to is the Uniform Standards
of Professional Appraisal Practice (USPAP). Adopted by Congress in 1989, USPAP as set forth
by The Appraisal Foundation is the widely recognized ethical and performance standard for the
appraisal profession in the United States. To become compliant, an appraiser is required to
take a fifteen-hour course followed by five-hour update courses every two years. However, not
all appraisers or firms providing appraisals are USPAP compliant. If an appraisal report will be
filed with the IRS or has the potential to be used in court, it often benefits the client to select an
appraiser who follows USPAP. In fact, current President of The Appraisal Foundation David S.
Bunton recently stated, "For the past three decades USPAP has become deeply embedded in
our legal and regulatory system."
How is the Word "Certified" Used?
The way that appraisers use the word certified when describing their qualifications can be
revealing. While you can be certified by an appraisal society or organization, you cannot be
"USPAP certified." The appropriate description should be something similar to "USPAP
compliant," "in compliance with USPAP," or "adhering to USPAP guidelines." The use of the
phrase "USPAP certified" is an indication that the appraiser is not paying attention to The
Appraisal Foundation rules nor understanding nuance, an important quality in an appraiser.
The word "certified" is used correctly when describing an appraiser's credentials, often in
association with a professional appraisal organization. The three largest associations for
personal property appraisers are the International Society of Appraisers (ISA), Appraisers
Association of America (AAA) and American Society of Appraisers (ASA). These groups require
their members to be compliant with USPAP as well as maintain their own specific standards. In
addition to testing, continuing education and demonstration of appraisal experience, members
usually must requalify every five years to maintain their accreditation. For instance, you can be
an ISA Certified Member, an ISA Accredited Member, or an ISA Member—with certified being
the most rigorous level to achieve.
It is also important to check that the appraiser is up-to-date with both USPAP and any
organizational membership. You may be surprised to discover the number of individuals who
claim to be in good standing yet have not maintained their continuing requirements. An
appraiser's status can usually be verified by contacting the appraisal society or searching the
online directory.
How Does the IRS Define a "Qualified Appraiser"?
When filing an 8283 form for noncash charitable contribution, the IRS requires the appraisal
report to be performed by a qualified appraiser for deductions of $5,000 or more. Instructions
for Form 8283 (see Part III, Declaration of Appraiser) describe the requirements that must be
met by the appraiser:
A Qualified Appraiser has earned a professional designation from a recognized
professional appraiser organization for demonstrated competency in valuing the type of
property being appraised, or has met certain minimum education and experience
requirements.
The individual regularly prepares appraisals for which he or she is
The individual demonstrates verifiable education and experience in valuing the type of
property being appraised.
The individual has not been prohibited from practicing before the IRS under section
330(c) of title 31 of the United States Code at any time during the three-year period
ending on the date of the
In addition, the IRS has recently issued a new rule entitled "Substantiation and Reporting
Requirements for Cash and Noncash Charitable Contribution Deductions" that specifically
cites USPAP. As stated in Section III (B) of the rule, appraisals are to be performed by a
qualified appraiser according to the "substance and principles of the Uniform Standards of
Professional Appraisal Practice [USPAP] as developed by the Appraisal Standards Board of the
Appraisal Foundation." Effective July 30, 2018, this clarification pertains to charitable
contributions of all property types.
The goal of these requirements is to help people chose appraisers who are professional,
competent and objective. While these regulations currently address only donation appraisals,
there is a strong possibility that it will be expanded to cover all appraisals prepared for federal
tax claim purposes.
Education and Experience
Often a good indication of competency is the appraiser's education and experience. A
combination of coursework in both connoisseurship and appraisal methodology provides a
strong foundation for the appraisal profession. The appraiser may have taken classes from an
appraisal society, attended subject-related seminars, and/or obtained a university degree
relevant to the field. In addition to ongoing learning, an appraiser's work experience
demonstrates exposure to handling property and an understanding of market dynamics. Past
roles may have been at an auction house, a museum, a gallery, an estate sales agency, etc. It is
often interesting to learn about the path that leads individuals to a career in appraising with no
two stories exactly alike. It can be a musician-turned- guitar appraiser or a former fashion
editor who values Victorian clothing. You can usually discover an appraiser's background by
either visiting the business website or requesting his or her curriculum vitae.
Generalist versus Specialist
When researching your options for an appraiser, look for a professional who either has the
necessary knowledge about the property to be valued or is able to collaborate with someone
who does. Appraisers are usually divided into two kinds: generalists and specialists (even
though there is often overlap). A generalist has working knowledge in a wide range of subjects
while a specialist has deep knowledge in a specific field.
When it comes to valuing a household full of contents, it is unlikely that a client can afford to
hire specialists for every type of property. While in an ideal world it would be nice to enlist
several niche experts, the reality is often cost prohibitive. This is when a generalist comes in
handy. A good generalist will be able to handle a variety of items and use discernment to know
when a specialist should be consulted. Take caution if an individual claims to be an expert in
everything and feels there is never the need to seek a professional second opinion. Most
generalists work with a network of specialists and fellow appraisers to provide an accurate
evaluation.
If you have a specific type of collection that needs to be appraised, consider a specialist. I
once had a call from a woman whose husband had a warehouse devoted to the storage of
vintage model train sets and associated ephemera. In her instance, a vintage toy specialist with
expertise in model trains was her best option. However, sometimes specialists don't live
geographically close to the property, and the client may have to pay travel expenses.
Alternatively, a local qualified generalist can consult with a faraway specialist by taking useful
inspection notes and images needed for evaluation.
Appraisers are Not Authenticators
Being an appraiser is not equivalent to the role of authenticator. A competent appraiser will
evaluate an object and communicate whether further authentication is needed. Authentication
is the formal process of proving a piece to be genuine. Steps may include researching
provenance, checking the catalogue raisonné, forensic material analysis, and/or foundation
review. Such lengthy measures are usually taken for items that may have significantly high
value where there may be issues surrounding attribution or ownership history.
An authenticator for a particular work or object requires not only specialized expertise, but
must also be considered the recognized authority on the matter. The accepted authority can be
an individual, a foundation, or sometimes an artist's estate. As you can imagine, having a
website declaring to be the sole expert on Picasso doesn't mean he or she is. A similar caution
should be taken when trusting certificates of authenticity. This is especially true for artwork
purchased on cruise ships; I am constantly the bearer of bad news for Salvador Dali prints
bought while in the Caribbean. Qualified appraisers should be able to suggest authentication
options and possibly assist you through the verification process.
Independent and Objective
A qualified appraiser will provide an independent and objective opinion of value. An appraiser's
role is to remain impartial to the outcome and the parties involved. If there is any potential
conflict of interest, it must be immediately disclosed to the client. In the instance of a divorce,
the appraiser does not act as an advocate on anyone's behalf even if hired by only one side.
This ethical duty to remain unbiased is paramount to the development of a credible appraisal
report.
Many appraisers also provide additional services such as consultation, brokering and estate
liquidation. These other roles are separate activities and should not occur during the appraisal
process. It is common to hear that appraisers wear many "hats," and which hat is being
donned should be made very clear to the client.
Galleries and auction houses can also have appraisal departments. There is ongoing debate as
to whether there is an inherent bias because the main focus of these businesses is to sell and
receive commissions. It all depends on who you are working with, but pay attention to how
they treat the appraisal process. Is it delineated from consignment proposals or offers to buy?
If the appraiser starts to mention selling while the appraisal is still in process, be wary. Once an
appraisal is concluded and you have received the final report, then a new discussion about
possible de-acquisition can begin.
How Do They Charge for Their Services?
Like any professional, qualified appraisers have worked hard to gain the skills to value property
and will charge appropriately for their services. On average, professional appraiser fees are
between $100 and $400 per hour depending on the type of project. Expert witness and
litigation services are often at a higher price. It is unethical to charge a percentage of the value
of items being appraised. Compensation should be based a flat rate that is hourly, daily, per
item (for jewelry), or a negotiated project fee. You can usually ask the appraiser for the fee
structure at the beginning of the assignment. And many will provide an estimated quote before
beginning the assignment.
Like any other circumstance, you usually get what you pay for. Something offered as a free
"appraisal" is more likely to be a valuation sales tool. Free appraisals often come in a one-page
format. Be very suspect of treating these documents as appraisal reports. Unlike some sales
proposals or gallery receipts, the information required in a qualified appraisal report cannot all
fit on a single page. A one-sheet valuation may also be an indication that it is only a portion of
the complete report. The pagination should indicate the total number of pages there are in the
document.
Despite the quick turnarounds presented on several reality television shows, a qualified
appraisal does not occur on the spot. Rather, it takes time to inspect the property, research the
market, analyze findings and develop a value conclusion. We're appraisers, not psychics.
In Conclusion
Common sense and due diligence goes a long way when seeking a qualified appraiser. A good
starting point when looking for an appraiser is to check the ISA, AAA, and ASA online appraiser
directories; you can search by either location or category. A few initial questions to ask when
speaking with an appraiser include the following:
Can the appraiser provide a CV which includes formal training in a given field and
appraisal methodology?
Is the appraiser compliant with USPAP? And has the most recent update course been
taken within two years?
What is the appraiser's experience in handling a particular category of property? Do they
work with specialists when needed?
Are they members of any professional organizations? If so, at what level?
What is the fee structure? Do they charge by the hour, day, or project?
Can they provide the report within your timeframe?
What will always ring true is that appraisers are passionate about that which they value. This
enthusiasm combined with knowledge, experience, and ethics is what makes a qualified
appraiser worth engaging.
Thinking about having an Estate Sale? Contact the Pros!!! If you are looking for help in running an Estate Sale feel free to contact us. We'd love to help!
(Insert Master Lead Form here)