Personal Property Appraisals
Trash or treasure? We'll let you know! We provide personal property appraisals for furniture, art, jewelry, vehicles & more.
You don't have to lift a finger, we take care of EVERYTHING for you!!!
Call (248) 790-1234
Free Consultation
You could be sitting on a fortune.
The Estate Pros appraisers provide both written reports and verbal assessments for all types of items. We provide appraisals for single items, full estates and everything between, with all assessments being completely confidential. Our fully confidential, comprehensive evaluation reports are fully researched, bound documents analyzing market trends and comparable sales in regional, national, and international markets.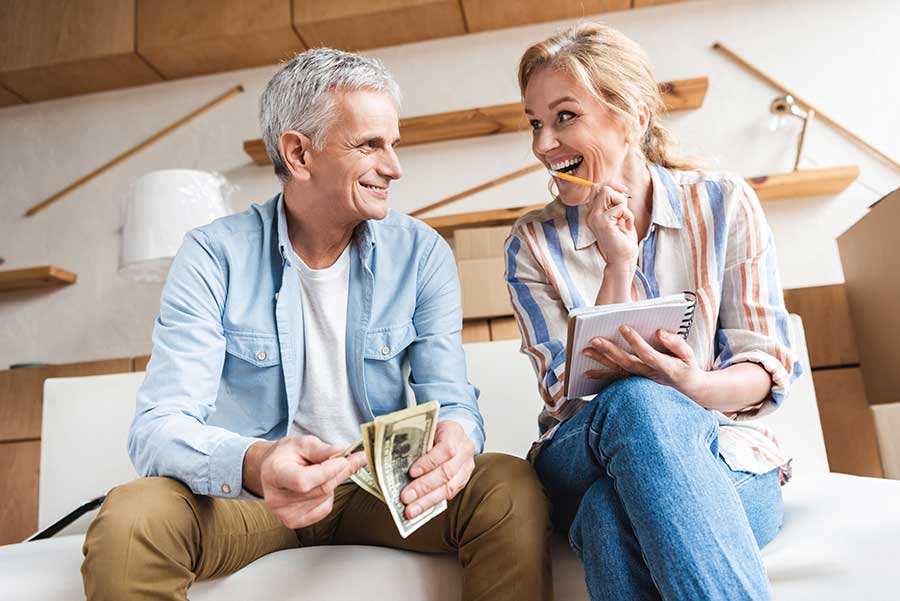 What is a Personal Property Appraisal?
The Appraisal Foundation Board defines an appraisal as "the act or process of developing an opinion of value." The Estate Pros appraisers are valuation experts who develop appraisal reports that provide property value conclusions in a given situation. Simply put, we answer the question "What's it worth?" The proper response is always reliant upon the intended use of the appraisal. A few common intended uses may be estate planning, estate tax, gift tax, non-cash charitable contribution, equitable distribution, insurance coverage or a damage/loss claim.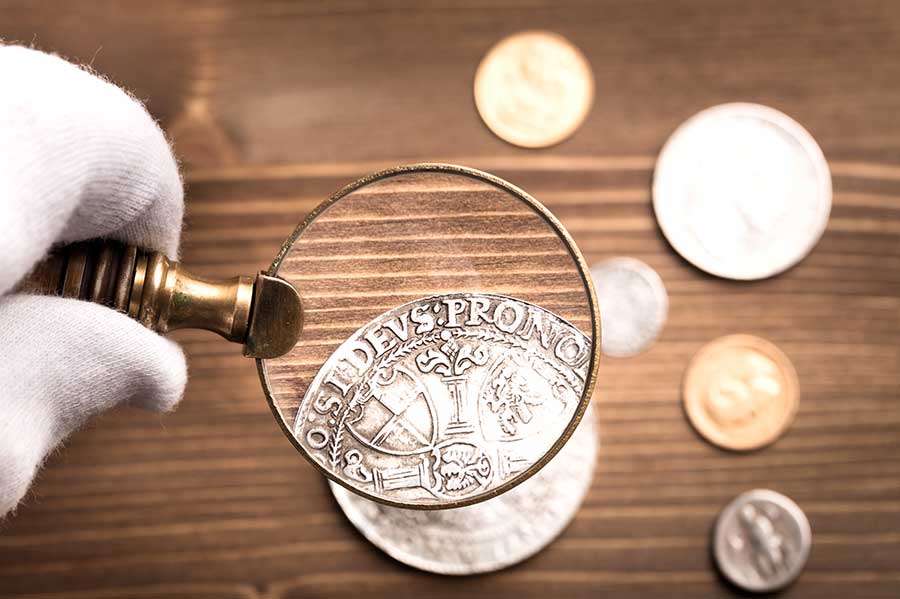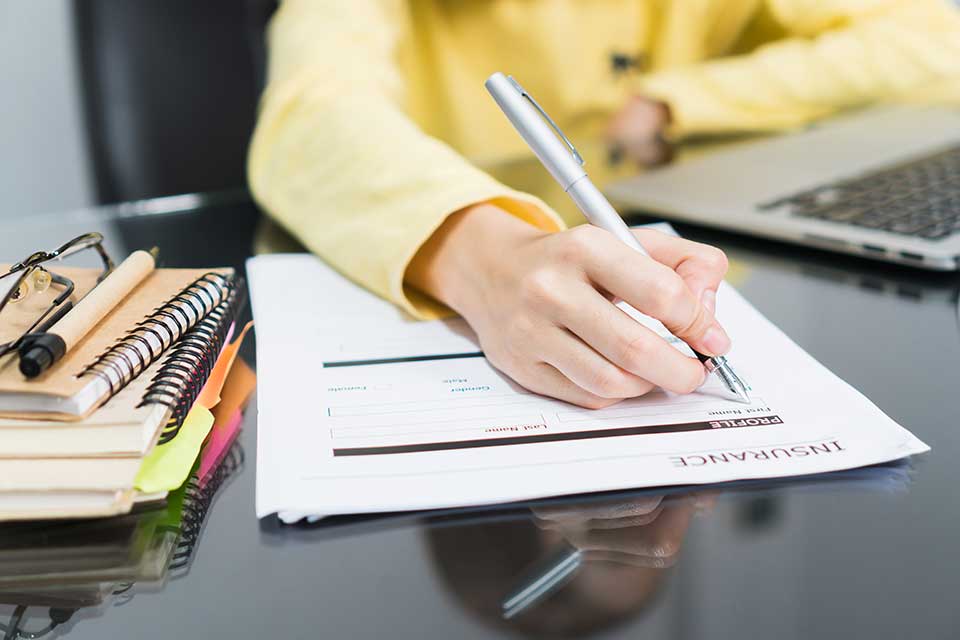 Why have your items appraised?
When considering the antiques, collectibles, expensive jewelry, firearms or other high-value items, etc. you own, you may think you know what their worth. But do you really???
Like any other important decision in life, if you can consult with a professional or expert, you should. The Estate Pros experienced appraisers are skilled in determining an item's value using the tools and expertise that most people don't have access to. Don't mistakenly donate or throw away a $10,000 item because you think it's only worth $10. Instead, get a personal property appraisal. It's better to be safe than sorry!
What Items should you have appraised?
In general, any item you believe may have significant value should be appraised. Consider doing some initial research on your own about your item or similar items online to determine if they might be valuable. Here are a few items you might want to consider an appraisal for: jewelry, collections, antiques, paintings, rugs, gold or sterling, etc.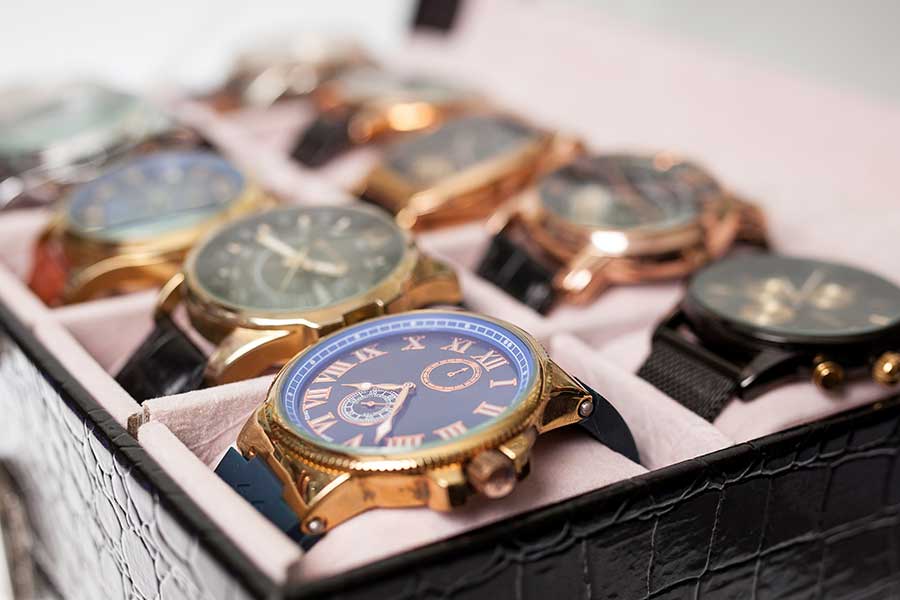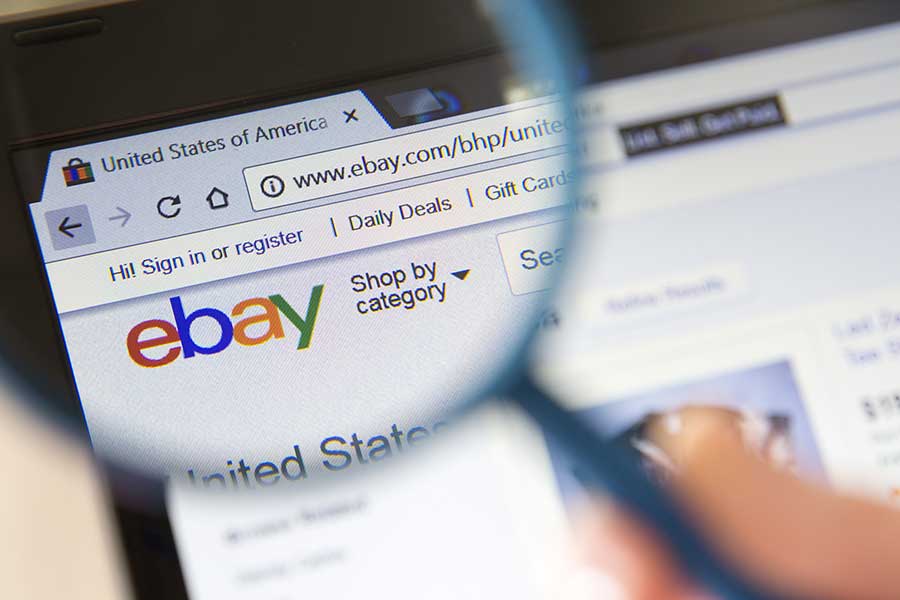 How are appraisal values determined?
The Estate Pros professional appraisers use tools to help assess an item's value, including past sales data, item condition and history (or provenance). The appraisal's intended use will determine the approach used (i.e. sales comparison, cost approach, etc).
All of our appraisers rely on the standards and guidelines set forth in the Uniform Standards of Professional Appraisal Practice (USPAP), which contains Congressionally-authorized valuation standards.
Where do personal property appraisals take place?
Estate Pros appraisals most often take on-site where the item is located. However, the Estate Pros often appraise items based on pictures as well. No matter what the scenario is, the Estate Pros have you covered!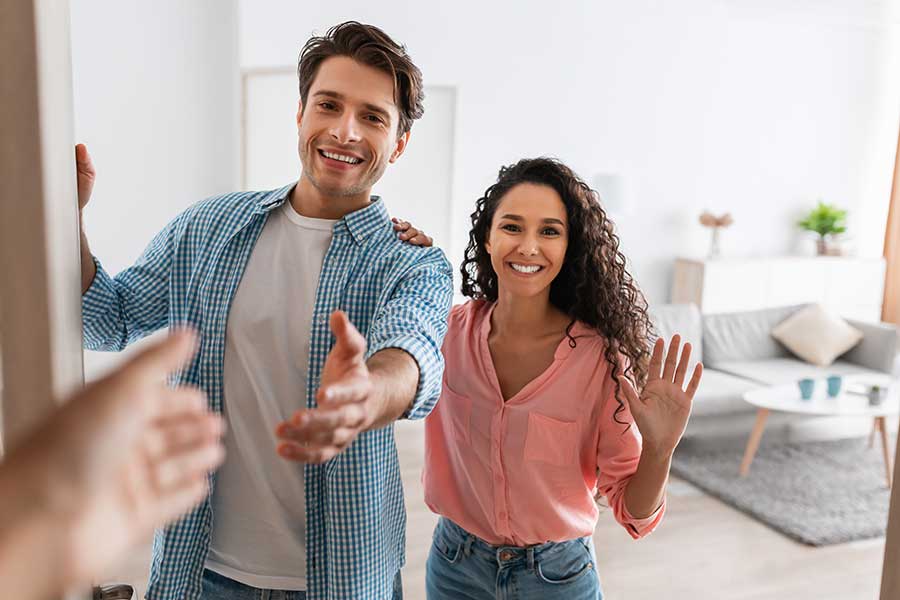 When is an Appraisal Needed?
Personal Records
Estate Planning
Trust Planning
Probate Tax
Loan Collateral
Distribution
Donation
Dissolution / Divorce Settlements
Identification / Authentication of Property
Insurance Coverage / Claims
Moving Company Insurance / Claims
Equitable Division
Expert Witness / Litigation Services
Reviews / Second Opinions
Selling Personal Items
General Consultation
How do personal property appraisals work?
Your appraisal will be completed by an experienced, licensed & certified appraiser. We carefully examine and review each of your items. We provide both written reports and verbal assessments for all types of items. Our appraisal reports conform to the most recent Uniform Standards of Professional Appraisal Practices (USPAP) and the stringent requirements of the International Society of Appraisers (ISA) code of ethics and appraisal practices. Our credentials, procedures and documentation meet IRS standards.
We offer appraisals for single items, full estates and everything between, with all appraisals and consultations being completely confidential unless ordered by a court of law. Includes detailed descriptions and photographs (when necessary) of each item appraised. Our comprehensive evaluation reports are fully researched, bound documents analyzing the necessary data from regional, national, and international markets.
How to prepare for a personal property appraisal
Having a well thought out plan is important when having your items appraised. Here are some preliminary steps to consider before your appraisal.
Determine why you need your items appraised. What's your intended use? Donation, insurance claim, divorce, etc.?
Know what you want to have appraised. Clearly identifying the scope of your project to the Estate Pros will make the appraisal process a lot smoother.
Take an inventory of the items you would like to have appraised. A thorough inventory will begin preparing you for your evaluation.
Photograph the items. A cataloged reference, either in photo or in video format, can serve as documentary evidence of the appraisal should it be necessary.
Try and stay organized and create lists if necessary.
If you have prior appraisals for any of your items, let the Estate Pros know, we can assess these evaluations for accuracy and use them to determine potential final appraisal values.
All of our appraisers rely on the standards and guidelines set forth in the Uniform Standards of Professional Appraisal Practice (USPAP), which contains Congressionally-authorized valuation standards. We make the appraisal process as easy as possible, handling all items with care and conducting our work with compassion and professionalism. Our scheduling is flexible, and our assignments completed quickly and accurately. Our experts will work with you from the initial free consultation to the complete execution of your appraisal and everything in between. You don't need to lift a finger, we take care of everything for you!
The Estate Pros Difference
Experience
The Estate Pros have 15+ years of industry experience and thousands of satisfied clients and customers.
Professional
We have certified appraisers on staff and event teams with all of the marketing, staging and sale management expertise you need.
Safe
We are bonded, licensed and insured with confidential, private and secure services.
Results
Our award winning service has raised millions of dollars in profits for our clients.
What Our Clients are Saying
Lisa Storc ★★★★★ Estate Pros is an exceptionally organized enterprise. They clearly mark non-selling zones with painters' tape while still artfully displaying saleable items. The team is well-run and respectful of their clients' wishes and buyers' investments. The owner even met with me on a separate day to help load furniture. I strongly recommend working with Estate Pros whether you are buying or selling.
B J ★★★★★ Amazing company to deal with professional honest love jonathan he's the best to work with. I will definitely use their business again.
Deanna Thomas ★★★★★ Jonathan from Estate Pros is absolutely amazing! He was incredible from start to finish! Everything he said he would do he followed through to its completion! This is a rare commodity now a days! If he tells you he's gonna do it, he will do it! I would hire him over and over again! You will not be disappointed! Estate Pros has integrity! There was an issue with parking and he went above and beyond his call of duty to make it all work! Can't say enough good things about this company!!
Marcia Zaitchik ★★★★★ Jonathan and his team did a stellar job on our estate sale. He was ableto work the sale in on our tight time frame and was available for every question. Everything was set up, appraised, priced, photographed, and put online which gave us the most money possible. I highly recommend Jonathan and Estate Pros for handling any sale.
Dawn Monique ★★★★★ Jonathan and team are AWESOME!!! I had to have a last minute estate sale. Jonathan and team took on the challenge when others would not. They priced items, marketed the sale and conducted the sale in less than 2 weeks. In addition, I heard from a few people who attended the sale and and said they were very professional and welcoming. And that's not all, they also arranged and were present for the charitable donation pickup for the few items that were left from the sale. I HIGHLY RECOMMEND Estate Pros for your estate sale.
Brian S. ★★★★★ If you're looking for a estate sale company this is the one you want. Jonathon and crew run this professionally just like how you would want something to be run.We interviewed 2 other companies prior to Jonathon's.Both of them left a weird feeling after we met them with my wife and I. It was like they did it as a hobby and weren't that organized is best way to describe the other 2. One of them I had my concerns about even getting paid after the sale because he seemed a little shady.But as soon as we met Jonathan I knew this was the place. This is what he does for a living vs a hobby like other companies. He is well organized and you get your check fast after the sale.As a person who owns multiple businesses myself, I am 100% well pleased with this operation!Great job guys and thank you!SincerelyBrian and Cheryl
Darin R. ★★★★★ Lots of items on offer pricing negotiable, staff at the sale seemed very knowledgeable.
Jennifer Bowler ★★★★★ Estate Pros is amazing! We recently enlisted them to assist us with an estate sale in Bloomfield Hills and they did a phenomenal job. Jonathan was responsive to our questions every step of the way and he made the entire process so smooth and seamless. He managed every detail related to the estate sale with such care and professionalism, even providing detailed itemization of the sales and subsequent donation items. We are so impressed with the Estate Pros team and we highly recommend them!!
Dan Baron ★★★★★ I highly recommend Estate Pros if you have need of a company that can take care of all your estate sale needs. Their appraisers are knowledgeable and can help you when pricing household items. They take care of everything from setting everything up to the completion of the estate sale. It is a worry-free experience.
jeff payne ★★★★★ Jon T and his crew at Estate Pros are first class! they were highly attentive to our request and needs! if you are looking for someone to handle your estate sale needs I would look no further then Estate Pros!! thanks again for your first class service Jon and team!!
Dale Lloyd ★★★★★ Estate Love was very helpful and professional. Will use them again.
Shawn Smith ★★★★★ One of the most amazing companies we've ever worked with. My wife needed somebody to help her with her mother's estate, and these gentlemen and ladies create a protective environment for her in her fragile time; they did everything and went over and above to make it seamlessly stress free. I recommend them with the highest degree of confidence.
Gabriel Nikaj ★★★★★ Great company, great service, great people, great job! The Estate Pros are best in class! Thanks folks!
Agim Sulstarova ★★★★★ The Estate Pros are top notch! We were working on a very limited time schedule and they were able to come in and get everything done quickly, efficiently and professionally. Everything went very smoothly, great work!
Majlinda Opari ★★★★★ My brother in law passed away earlier this year and we were having such a difficult time with everything. Especially dealing with his house, his personal belongings, etc. We approached the concept of an estate sale with great trepidation, not knowing what to expect but Jonathan and the team at the Estate Pros put us at ease and made the process seamless and stress- free. They are very compassionate and professional. Thank you Jonathan!
KenRT14 ★★★★★ Jonathan was great to work with in helping to prepare my father's townhome for sale. He recently moved into an assisted living facility, and anything from the townhome that couldn't go with him was meticulously catalogued and valuated, then arranged for pickup and donated to charity. Highly recommend for anyone in southeast Michigan!
selena star ★★★★★ It was such a pleasure working with Estate Love. They made everything so easy. It was an emotional experience for me but Estate Love made me feel so comfortable and at ease about the entire thing. Payment was super easy. Same day! I was very impressed and would absolutely recommend them to family and friends!
Sally Martin ★★★★★ Incredibly professional. Understands antiques which I found many estate sales people don't. Answers any questions in a timely manner. Massively patient with customers & his clients alike. He just knows what he is doing. He has excellent relationship with Habitat & the junk man if you need everything gone. It can be an emotional experience for the client & he makes you feel good about the experience. Follow up paperwork is excellent too.
Aleea Jaques ★★★★★ Excellent and professional, Jonathan and his team went above and beyond to protect my home and items and to get the best possible prices for me. I highly recommend Estate Love!!
Kurt Schwarz ★★★★★ We had a wonderful experience with Jonathan and his staff. They made us feel secure, comfortable and informed throughout the entire process of holding an estate sale after the death of my parents. From the initial meeting to the final clean up, Estate Love treated us with the upmost respect and professionalism. Our sale was wildly successfully. If you are looking for an estate sale PRO, then Jonathan is your man...go ahead and hire him! Thank you!