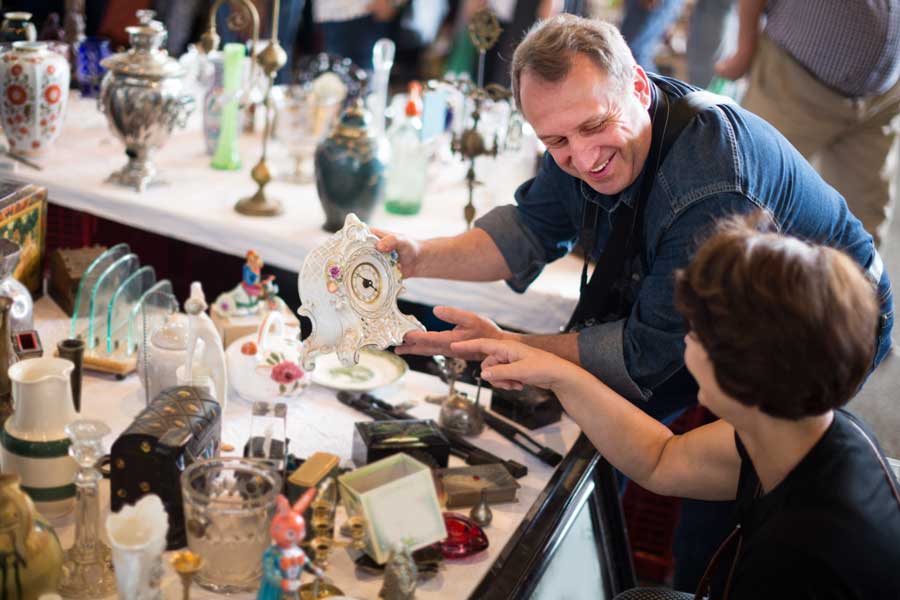 FIRST TIME TIPS
Exploring houses new or old with the possibility of finding hidden treasures around every corner is a thrill like no other. In a world full of big box retail stores and online shopping, navigating the unique world of estate sales can be tricky. Here's some advice to help novice estate sale shoppers buy better and enjoy the experience more.
Plan Ahead
Schedule your calendar with the dates and addresses of all the Estate Pros estate sales you don't want to miss. Sign up for all of our sale notifications today: Estate Pros Newsletter
Browse the Sale Online
All the Estate Pros estate sale listings include pictures of the items for sale. You can often screen in advance for quality goods that you might purchase.
Be an Early Bird
Try to arrive at least thirty minutes before the specified estate sale start time. Your goal is to get in with the first group of shoppers to have the first opportunity at the best selection of items for sale. Estate Pros estate sale locations will provide a sign up sheet an hour in advance of opening to reserve your place in line.
Follow Posted Guidelines
Please be mindful of any requested shopper guidelines including the wearing of shoe covers or removal of shoes to enter, etc.
Be Prepared for Payment and Pick Up
Always inquire about payment terms before making a big purchase. The Estate Pros accept cash, credit and debit. Some locations also accept Zelle, Venmo, Cash App, etc.
Most Estate Pros locations will set aside bulky items like furniture and allow you to return for them on the same day or the following day. Double-check the pick-up policy before making the final payments.
Prioritize Your Needs
The Estate Pros want you to be happy with your purchases! Don't just buy something to buy it. Have a few items in mind that you can't pass up. It will help you to focus your search.
Be ready to Search
The perfect item could be hiding where you wouldn't expect to find it. Be prepared to search display tables and shelving, or in remote corners of the sale for finds that other shoppers may have overlooked.
Be Courteous
Politeness is always appreciated. If another shopper is looking at or handling a piece of merchandise, please keep your distance until they pass on it.
Check Dimensions
Always measure! If you have a specific space to fill, keep the dimensions of that space handy and carry a small measuring tape to confirm that it will fit your space.
Inspect Your Items
All Estate Pros sales are final — no returns or refunds. We kindly ask that you check and/or test all items for condition issues or functionality before purchasing.
Garages, Outdoors, Etc
The Estate Pros are known for their amazing sales which often include items in garages, backyards, barns, etc. Don't skip these areas!
Avoid Off-limit Areas
The Estate Pros estate sales are usually staged throughout an entire house. Private areas are often blocked or cordoned off. Please respect the privacy and boundaries or our homeowners. We sincerely appreciate it!
Make Offers
Make an offer, you might get lucky! The Estate Pros estate sales often have items that are negotiable in price.
Don't Skip the Last Day
The last day of the sale is usually "everything-must-go" time. Anything that doesn't sell will be donated or hauled away, so prices are usually discounted — sometimes as much as 50% off!
Don't be Overwhelmed by the Crowd
The Estate Pros estate sale crowds vary in size. Take your time and browse through everything. Your chance of finding a deal is as good as any of the other shoppers in attendance.
Bring Helpers
The Estate Pros usually offer porter and/or moving options for large items but you should always consider bringing helpers just in case.
Prepare for the Elements
Estate sale shopping is an endurance sport. Dress for the weather, warm clothes in the winter, light clothing in the summer. Also, consider bringing a water bottle and possibly a snack to combat dietary needs.
Practice Empathy
Our homeowner may be liquidating the estate of a loved one who has just passed away or relocated to senior care. Many of the items in the sale may have deep emotional significance, please try and be sensitive of this fact as you browse. We appreciate your kindness!
Frequently Asked Questions
WHY BUY FROM ESTATE SALES?
They are a great way to find one-of-a-kind vintage, antique and everyday items at amazingly discounted prices.
Plus, they are a heck of a lot of fun!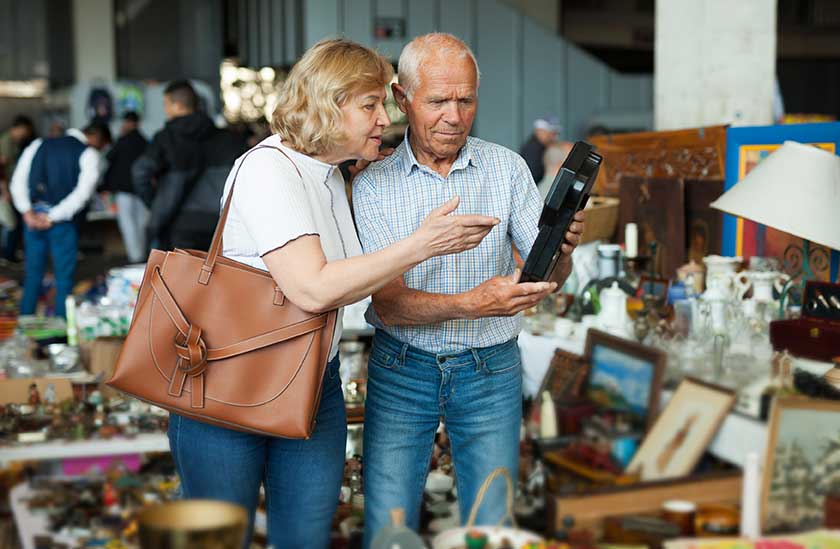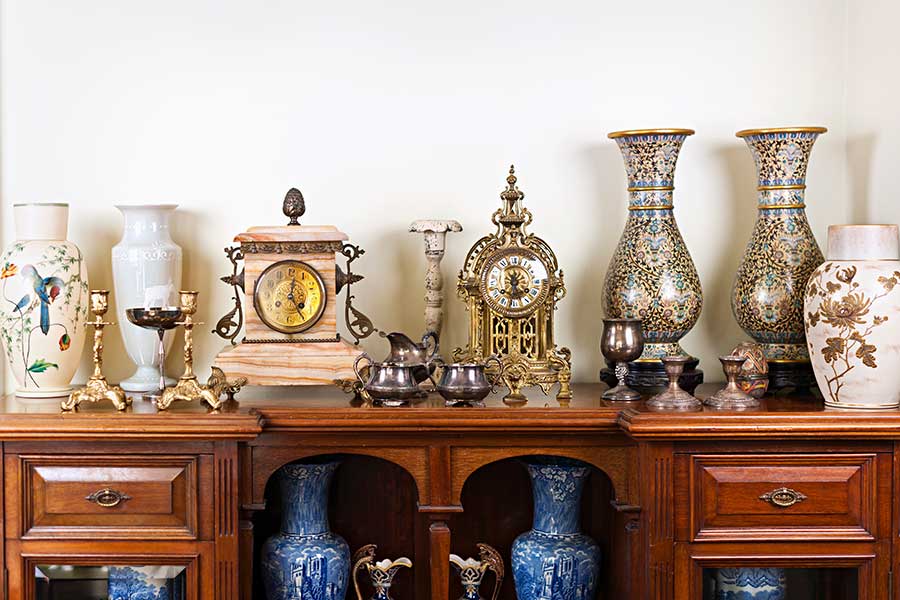 HOW CAN I FIND ESTATE SALES?
The best way to stay informed on all of our upcoming estate sales is to sign up for the Estate Pros Newsletter and we will send you weekly updates on all of our most exciting estate sales.
ARE ITEM PRICES NEGOTIABLE?
Most item sale prices are negotiable, you can always make an offer! In addition, the last day of our sales usually offer significant discounts on price.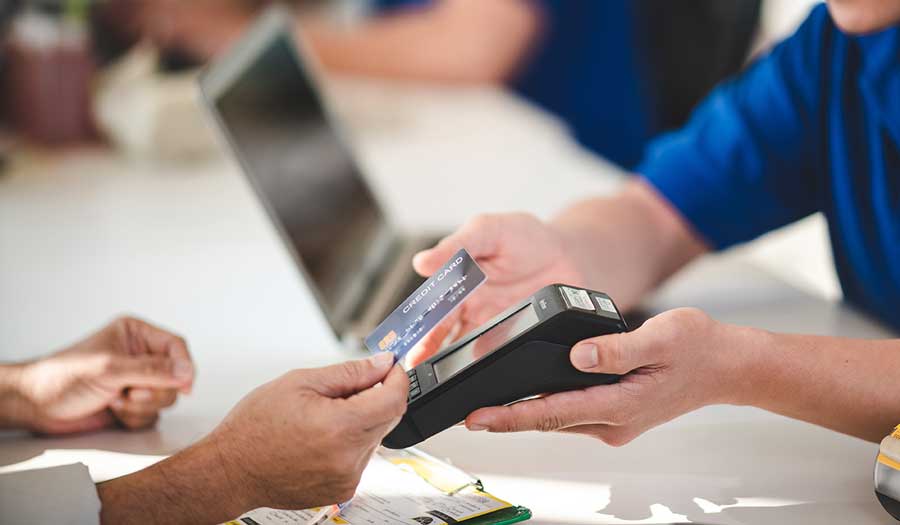 Are There Any Guidelines To Shopping with The Estate Pros?
The Estate Pros kindly ask our shoppers to consider the following:
All sales are final. No returns, refunds or exchanges. Please make sure to examine your items carefully before making your purchase. We do not guarantee that electronics or any other items are in working condition, please test items before purchasing.
Please do not place sold stickers on any items. These stickers will not be honored. You must receive a sold sticker from an Estate Pros staff member once a purchase price has been agreed-upon. At that point, you are committed to purchasing the item.
If multiple parties are simultaneously interested in purchasing the same item, the item will be sold to the highest bidder.
Buyers are responsible for removing purchased items, please bring help if necessary. We will assist when possible. We have professional movers if needed.
If you break or damage an item you are responsible for the cost of the item.
On-site item prices will not be disclosed prior to the beginning of the sale. No pre-sales are available unless otherwise noted.
All sales are local unless otherwise noted. We do not ship items.
Homeowners may elect, at their discretion, to remove any pictured/listed items without notice at any time prior to the beginning of the sale. Please check the sale listing the night before for an updated inventory.
Doors will open at the published time, not before. Please do not knock on the door, trespass or loiter on the property. Please respect our homeowner's privacy.
Please obey all no parking & traffic signs. Please do not park in front of mailboxes, driveways or fire hydrants.
The Estate Pros are not responsible for any personal and/or property injury that may occur in/on or around the sale property.
Shoppers may have to wait in line outside to gain entry at any time during the course of the sale due to the large volume of attendees at our events. Please be aware of weather, etc. and prepare accordingly. We appreciate your patience!
We do not honor any written lists or sale numbers as reservations for entry. The Estate Pros will provide a sign-up sheet approximately 1 hour prior to opening the sale. If the sign-up sheet is removed, a first come, first serve line will formed and honored.
What Our Clients are Saying
Cathie Haynes ★★★★★ As the only living relative, the responsibility of clearing out my loved ones home fell entirely on me. I live 2300 miles away in another state so I needed the job done quickly…. Estate Pros to the rescue! Jonathon and his team were professional, knowledgeable and got the job done expeditiously and without incident. He was able to get many items donated to various charities and dispose of the rest. They took anxiety out of what would normally be a very stressful situation. Jonathon and his crew are fantastic!Response from the ownerThanks Cathie!
Kellie Devito ★★★★★ Jonathan and his crew were amazing and made a difficult situation much easier. I highly recommend Estste Pros!Response from the ownerThanks Kellie!
Ashanti Bland ★★★★★ Estate Pros. are thee absolute way to go if you're looking to have an estate sale. Jonathan and Jay are the consummate professionals. They made what could've been a totally stressful situation so easy and calm. I literally had to do nothing but schedule the sale. Kudos to the whole Estate Pros. team!!Response from the ownerThanks Ashanti, it's been such a pleasure to assist you!
michael krzystowczyk ★★★★★ Fast, friendly, and professional!Response from the ownerThanks Mike, we appreciate your business!
Jeffrey Meral ★★★★★ So helpful. Perfect experience. I could not ask for better service. Thank you and your team for everything you did to help.Response from the ownerThanks Jeffrey, it was a pleasure to be able to honor your mother and your family.
Dave Cheh ★★★★★ Jonathan did an outstanding job with achieving his commitments to schedule, estate sales, documentation, after sales donations and clean out. I would use Estate Pros services again.Response from the ownerThanks Dave, it was a pleasure to assist your family!
Kevin Goldman ★★★★★ Jonathon at Estate Pros is an absolute gem! His dedication to organizing my in-laws estate sale was truly remarkable. Jonathon's professionalism, attention to detail, and friendly demeanor made the entire process enjoyable. Highly recommend his services! ⭐⭐⭐⭐⭐Response from the ownerThanks Kevin, it was such a pleasure to assist Barry, Judy and your family!
Holly Snow-McMain ★★★★★ Super professional. Exceeded expectations!Trustworthy and dependable. Worth every penny! I would definitely use them again.Response from the ownerThanks Holly, it was such a pleasure to assist you!
Kevin Rice ★★★★★ Jonathan and his team were great they did everything they said they would do. Anything that did not sell was set up to be donated and that also went smooth. I would HIGHLY recommend Estate Pro's for any estate sale.Response from the ownerThanks Kevin! It was such a pleasure to assist your family!
Chuck Hoover ★★★★★ Jonathan came out to my in-laws home after we needed to move them into a retirement community. He patiently spent a great deal of time going through the home and providing us solid advice based on our specific needs.He showed up on time for each appointment and supervised a donation visit from Habitat for Humanity and also a clean out of the remaining items that needed to be hauled away and assembled a great team of people to get that done swiftly and efficiently.I would highly recommend his services.Response from the ownerThanks Chuck! It was such a pleasure to assist your family!
Geoffrey Kasselman ★★★★★ Outstanding communications from beginning to end. Great hustle and great results. Honest, timely, solid follow-thru. They did things for us that other estate sale vendors wouldn't. Recommending Estate Pros with two thumbs up!Response from the ownerThanks Geoff, it was such a pleasure to honor your mother!
Sheryl Gordon ★★★★★ Our experience with Estate Pros was actually a 10 star. Jonathan was a gentleman always informative, always connected and a hard worker. Always considerate and reassuring during the emotional time of moving. The sale went well, and he made all arrangements for things to be taken out of the house at the end.Highly recommend estate pros. That was the easiest part of the move and I didn't have to do anything!Thank you again estate pros, and Jonathan .Response from the ownerThanks Sheryl! It was a pleasure to assist you!
Lisa Storc ★★★★★ Estate Pros is an exceptionally organized enterprise. They clearly mark non-selling zones with painters' tape while still artfully displaying saleable items. The team is well-run and respectful of their clients' wishes and buyers' investments. The owner even met with me on a separate day to help load furniture. I strongly recommend working with Estate Pros whether you are buying or selling.Response from the ownerThanks Lisa! We appreciate you shopping with us!
B J ★★★★★ Amazing company to deal with professional honest love jonathan he's the best to work with. I will definitely use their business again.Response from the ownerThank you! Such a pleasure to assist you!
Deanna Thomas ★★★★★ Jonathan from Estate Pros is absolutely amazing! He was incredible from start to finish! Everything he said he would do he followed through to its completion! This is a rare commodity now a days! If he tells you he's gonna do it, he will do it! I would hire him over and over again! You will not be disappointed! Estate Pros has integrity! There was an issue with parking and he went above and beyond his call of duty to make it all work! Can't say enough good things about this company!!Response from the ownerThanks Deanna! It was such a pleasure to assist your family. Wishing you the best of success in North Carolina!
Marcia Zaitchik ★★★★★ Jonathan and his team did a stellar job on our estate sale. He was ableto work the sale in on our tight time frame and was available for every question. Everything was set up, appraised, priced, photographed, and put online which gave us the most money possible. I highly recommend Jonathan and Estate Pros for handling any sale.Response from the ownerThanks Marcia! So glad we were able to help!
Dawn Monique ★★★★★ Jonathan and team are AWESOME!!! I had to have a last minute estate sale. Jonathan and team took on the challenge when others would not. They priced items, marketed the sale and conducted the sale in less than 2 weeks. In addition, I heard from a few people who attended the sale and and said they were very professional and welcoming. And that's not all, they also arranged and were present for the charitable donation pickup for the few items that were left from the sale. I HIGHLY RECOMMEND Estate Pros for your estate sale.Response from the ownerThanks Dawn!!! It was such a pleasure to assist your family!
Brian S. ★★★★★ If you're looking for a estate sale company this is the one you want. Jonathon and crew run this professionally just like how you would want something to be run.We interviewed 2 other companies prior to Jonathon's.Both of them left a weird feeling after we met them with my wife and I. It was like they did it as a hobby and weren't that organized is best way to describe the other 2. One of them I had my concerns about even getting paid after the sale because he seemed a little shady.But as soon as we met Jonathan I knew this was the place. This is what he does for a living vs a hobby like other companies. He is well organized and you get your check fast after the sale.As a person who owns multiple businesses myself, I am 100% well pleased with this operation!Great job guys and thank you!SincerelyBrian and CherylResponse from the ownerThanks Brian! It's been such a pleasure to assist you and Cheryl!
Darin R. ★★★★★ Lots of items on offer pricing negotiable, staff at the sale seemed very knowledgeable.Response from the ownerThanks Darin!
Jennifer Bowler ★★★★★ Estate Pros is amazing! We recently enlisted them to assist us with an estate sale in Bloomfield Hills and they did a phenomenal job. Jonathan was responsive to our questions every step of the way and he made the entire process so smooth and seamless. He managed every detail related to the estate sale with such care and professionalism, even providing detailed itemization of the sales and subsequent donation items. We are so impressed with the Estate Pros team and we highly recommend them!!Response from the ownerThanks Jennifer! It was such a pleasure to assist your family!