Typically, if you are looking for an estate sale company, you're most likely going through a significant transitional life moment. It could be a death in the family, a downsize or a move, a divorce, or even a debt issue. Making such an important decision can be overwhelming, so keep in mind a few tips when you hire an estate sale company.
Hiring the right estate sale professional is critical as they will be a trusted partner during this time of transition.
What is an Estate Sale?
Understanding what estate sales are and how they work is a significant first step. Here's a brief explanation:
Estate Sales, sometimes referred to as "Tag Sales," are used as a means of selling personal property, either your own, or on behalf of a family member, friend, etc. Estate sales usually contain far more items than your typical garage sale or yard sale and often take place inside a residence. They are designed to sell as many household contents as possible in a short period of time, frequently 2-3 days. In most cases, completely emptying the home is the desired outcome of an estate sale. You can learn more here.
You may also want to attend some estate sales in your area. This will help provide insights into what you're looking for in an estate sale company.
Hire an Estate Sale Company
An experienced estate sale company can help to remove the emotion and stress from the process. Organizing an estate sale can be complex and time consuming, especially as it involves your personal property, or personal proerty of a loved one. Finding company you can trust with the right knowledge and experience is crucial. This company will spend hours inside your home with your valuable possessions. Be sure to do your due dilligence on the company you chose to hire. The estate sale industry is not regulated. Ask for references, read the company's reviews, and always look for integrity and trustworthiness. Learn more in our Hiring Guide.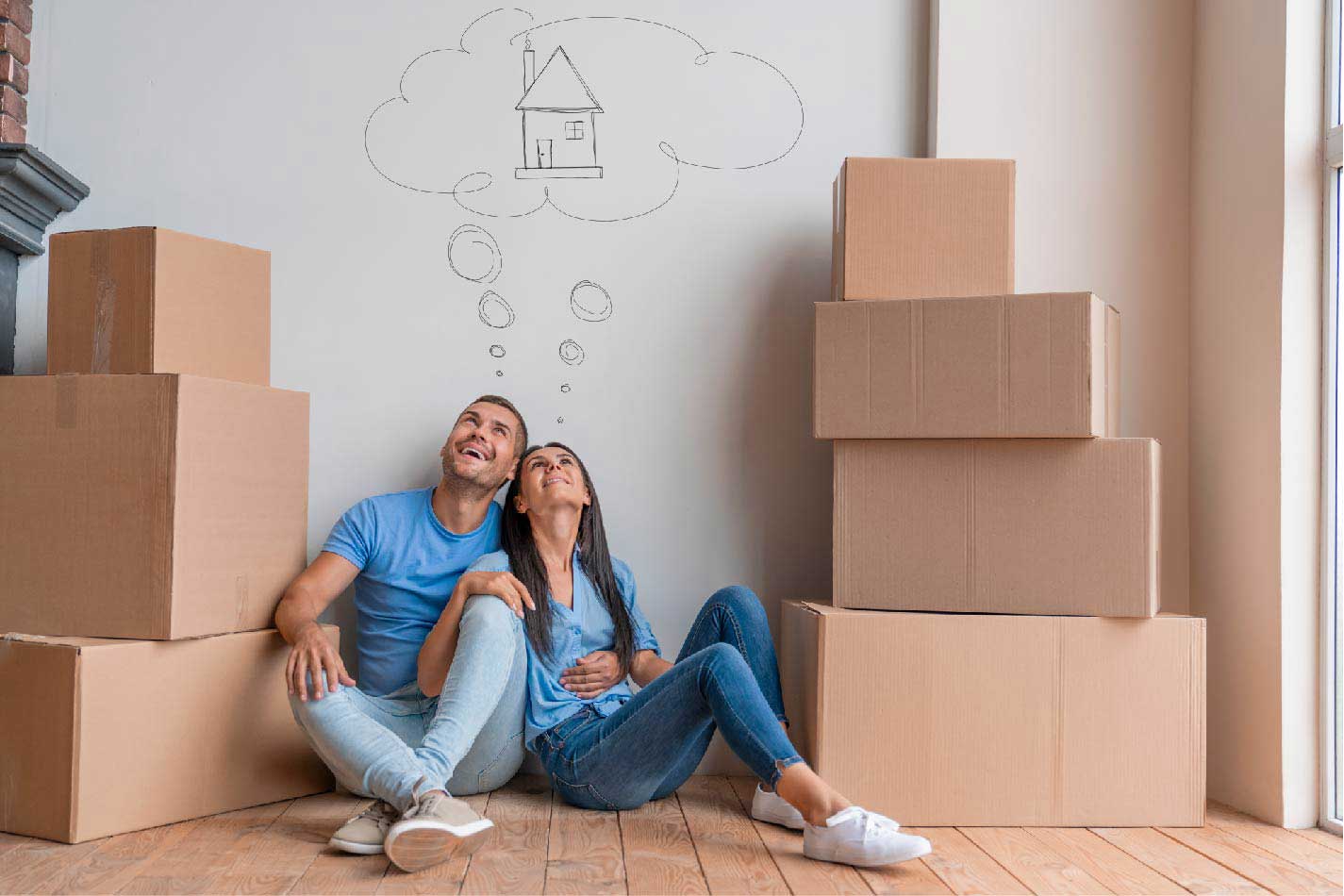 How to Find and Hire an Estate Sale Company
1/ In-Person Interview
We recommend doing in-person interviews. Interviewing a company is extremely helpful, getting a feel for a company and its staff in person goes a long way. An in-person interview also provides the estate sale company a chance to assess whether or not they can handle the sale and give an accurate quote based on seeing the contents of the estate. In addition, this gives you an opportunity to discuss scheduling and how quickly the estate sale needs to be conducted.
2/ Referrals & References
Gather some first-hand testimonials. Reaching out to family, friends, neighbors, etc, who've previously had estate sales should help you in deciding on which direction to go. Personal references are a great means to find trustworthy businesses. Checking online reviews is also helpful; Estate Pros have hundreds of perfect 5-star ratings!
3/ Reviews & Testimonials
The proof is in the pudding! Make sure to reference your prospective estate sale company's online reviews, as well as, any testimonials, etc. in order to verify their reputation and track record.
4/ Experience
How long has the estate sale company been in business? How many sales have they conducted throughout their tenure in the industry? Have they handled homes like yours? How do they manage pricing? Average sales, high-end sales, hoarder sales? Do they have certified appraisers on staff or the credentials & accreditations required to properly execute your sale?
The Estate Pros have you covered! With over 15 years of industry experience, the Estate Pros have successfully completed thousands of Estate Sales. We have certified appraisers on staff, and our comprehensive training programs and industry memberships ensure your dedicated Estate Pros sales team is prepared to handle your sale with the knowledge, authority, and skills necessary.
Just looking for an estate sale to shop? Learn how to find an estate sale!
How Much Does Hiring An Estate Sale Company Cost?
Is the estate sale company fee-based, or do they work off of a commission? Do they charge an extra fee for donation or trash removal once the sale is over? Estate Pros offers free post-sale donation management and reasonable trash removal service fees.
However, an estate sale company's commission percentage or fees shouldn't be the only determining factor when choosing a company. A lower service rate does not necessarily mean you will make more money. An estate sale company like the Estate Pros has 15 years of experience and will know if you may have valuable pieces or collections, possibly making you more money, while a less experienced estate sale company might miss the mark and improperly evaluate your items. Learn more in our pricing guide.
What Percentage Do Estate Sale Companies Take?
Most estate sale company commissions range from 25% to 50% of the total proceeds as their fee. While interviewing estate sale companies, you definitely want to make sure they have a contract available for your review. The estate sale contract should illustrate fee schedules, provided services, estimated timelines for pre-sale appraisal and set-up, operations, and post-sale cleanout. Also, review their point-of-sale system, how they handle the recording of transactions, and what kind of documentation they will provide post-sale. Learn more in our Liquidation Guide.
Go with the Estate Pros!!!
The Estate Pros are consistently ranked amongst the top estate sale companies in America as recognized by EstateSale.com and other industry authorities. We specialize in assisting families and individuals who are in need of residential liquidation, donation, cleanout, and personal property appraisal services.
The Estate Pros are an estate sale industry authority with hundreds of years of combined experience among our ownership and staff. Our owners, sales teams, and support staff are expected to hold the highest standards of professionalism and experiential service, treating each of our clients and shoppers with the utmost care, compassion, and respect.
The Estate Pros pay meticulous attention to detail as we handle every aspect of the estate sale process from start to finish to avoid common estate sale mistakes. Our experts will work with you from the initial free consultation to the complete execution of your event and everything in between, all the way to the very last sweep of the broom in emptying out your home.
You don't need to lift a finger; we take care of everything for you!
Thinking about hiring an Estate Sale Company?
Contact the Estate Pros!!!
Call (248) 587-8951Free Consultation
The Estate Pros are the most professional estate sale company in the area serving homes like yours all across southeast Michigan. We are consistently ranked amongst the top estate sale companies in America, recognized by EstateSale.com and other industry authorities.
We pay meticulous attention to every detail as we handle each aspect of the estate sale process from start to finish. Our experts will work with you from the initial free consultation to the complete execution of your event and everything in between. You don't need to lift a finger; the Estate Pros will take care of everything for you!
What Our Clients are Saying
Lisa Storc ★★★★★ Estate Pros is an exceptionally organized enterprise. They clearly mark non-selling zones with painters' tape while still artfully displaying saleable items. The team is well-run and respectful of their clients' wishes and buyers' investments. The owner even met with me on a separate day to help load furniture. I strongly recommend working with Estate Pros whether you are buying or selling.
B J ★★★★★ Amazing company to deal with professional honest love jonathan he's the best to work with. I will definitely use their business again.
Deanna Thomas ★★★★★ Jonathan from Estate Pros is absolutely amazing! He was incredible from start to finish! Everything he said he would do he followed through to its completion! This is a rare commodity now a days! If he tells you he's gonna do it, he will do it! I would hire him over and over again! You will not be disappointed! Estate Pros has integrity! There was an issue with parking and he went above and beyond his call of duty to make it all work! Can't say enough good things about this company!!
Marcia Zaitchik ★★★★★ Jonathan and his team did a stellar job on our estate sale. He was ableto work the sale in on our tight time frame and was available for every question. Everything was set up, appraised, priced, photographed, and put online which gave us the most money possible. I highly recommend Jonathan and Estate Pros for handling any sale.
Dawn Monique ★★★★★ Jonathan and team are AWESOME!!! I had to have a last minute estate sale. Jonathan and team took on the challenge when others would not. They priced items, marketed the sale and conducted the sale in less than 2 weeks. In addition, I heard from a few people who attended the sale and and said they were very professional and welcoming. And that's not all, they also arranged and were present for the charitable donation pickup for the few items that were left from the sale. I HIGHLY RECOMMEND Estate Pros for your estate sale.
Brian S. ★★★★★ If you're looking for a estate sale company this is the one you want. Jonathon and crew run this professionally just like how you would want something to be run.We interviewed 2 other companies prior to Jonathon's.Both of them left a weird feeling after we met them with my wife and I. It was like they did it as a hobby and weren't that organized is best way to describe the other 2. One of them I had my concerns about even getting paid after the sale because he seemed a little shady.But as soon as we met Jonathan I knew this was the place. This is what he does for a living vs a hobby like other companies. He is well organized and you get your check fast after the sale.As a person who owns multiple businesses myself, I am 100% well pleased with this operation!Great job guys and thank you!SincerelyBrian and Cheryl
Darin R. ★★★★★ Lots of items on offer pricing negotiable, staff at the sale seemed very knowledgeable.
Jennifer Bowler ★★★★★ Estate Pros is amazing! We recently enlisted them to assist us with an estate sale in Bloomfield Hills and they did a phenomenal job. Jonathan was responsive to our questions every step of the way and he made the entire process so smooth and seamless. He managed every detail related to the estate sale with such care and professionalism, even providing detailed itemization of the sales and subsequent donation items. We are so impressed with the Estate Pros team and we highly recommend them!!
Dan Baron ★★★★★ I highly recommend Estate Pros if you have need of a company that can take care of all your estate sale needs. Their appraisers are knowledgeable and can help you when pricing household items. They take care of everything from setting everything up to the completion of the estate sale. It is a worry-free experience.
jeff payne ★★★★★ Jon T and his crew at Estate Pros are first class! they were highly attentive to our request and needs! if you are looking for someone to handle your estate sale needs I would look no further then Estate Pros!! thanks again for your first class service Jon and team!!
Dale Lloyd ★★★★★ Estate Love was very helpful and professional. Will use them again.
Shawn Smith ★★★★★ One of the most amazing companies we've ever worked with. My wife needed somebody to help her with her mother's estate, and these gentlemen and ladies create a protective environment for her in her fragile time; they did everything and went over and above to make it seamlessly stress free. I recommend them with the highest degree of confidence.
Gabriel Nikaj ★★★★★ Great company, great service, great people, great job! The Estate Pros are best in class! Thanks folks!
Agim Sulstarova ★★★★★ The Estate Pros are top notch! We were working on a very limited time schedule and they were able to come in and get everything done quickly, efficiently and professionally. Everything went very smoothly, great work!
Majlinda Opari ★★★★★ My brother in law passed away earlier this year and we were having such a difficult time with everything. Especially dealing with his house, his personal belongings, etc. We approached the concept of an estate sale with great trepidation, not knowing what to expect but Jonathan and the team at the Estate Pros put us at ease and made the process seamless and stress- free. They are very compassionate and professional. Thank you Jonathan!
KenRT14 ★★★★★ Jonathan was great to work with in helping to prepare my father's townhome for sale. He recently moved into an assisted living facility, and anything from the townhome that couldn't go with him was meticulously catalogued and valuated, then arranged for pickup and donated to charity. Highly recommend for anyone in southeast Michigan!
selena star ★★★★★ It was such a pleasure working with Estate Love. They made everything so easy. It was an emotional experience for me but Estate Love made me feel so comfortable and at ease about the entire thing. Payment was super easy. Same day! I was very impressed and would absolutely recommend them to family and friends!
Sally Martin ★★★★★ Incredibly professional. Understands antiques which I found many estate sales people don't. Answers any questions in a timely manner. Massively patient with customers & his clients alike. He just knows what he is doing. He has excellent relationship with Habitat & the junk man if you need everything gone. It can be an emotional experience for the client & he makes you feel good about the experience. Follow up paperwork is excellent too.
Aleea Jaques ★★★★★ Excellent and professional, Jonathan and his team went above and beyond to protect my home and items and to get the best possible prices for me. I highly recommend Estate Love!!
Kurt Schwarz ★★★★★ We had a wonderful experience with Jonathan and his staff. They made us feel secure, comfortable and informed throughout the entire process of holding an estate sale after the death of my parents. From the initial meeting to the final clean up, Estate Love treated us with the upmost respect and professionalism. Our sale was wildly successfully. If you are looking for an estate sale PRO, then Jonathan is your man...go ahead and hire him! Thank you!
Southeast Michigan Estate Sale Service Area
The Estate Pros have been proudly serving Oakland, Macomb and parts of Livingston, Genesee, Lapeer & Wayne counties for the past 15 years. No matter what your situation calls for, the Estate Pros are here to help!
Auburn Hills
Berkley
Beverly Hills
Bingham Farms
Birmingham
Bloomfield Hills
Bloomfield Township
Brighton
Canton
Clarkston
Commerce
Commerce Township
Dearborn
Dearborn Heights
Farmington
Farmington Hills
Ferndale
Franklin Village
Grosse Pointe
Grosse Pointe Farms
Grosse Pointe Park
Grosse Pointe Woods
Huntington Woods
Lake Angelus
Lake Orion
Lathrup Village
Livonia
Macomb County
Milford
Northville
Novi
Oakland
Oakland County
Oak Park
Orchard Lake
Ortonville
Oxford
Pleasant Ridge
Plymouth
Rochester
Rochester Hills
Romeo
Roseville
Royal Oak
Shelby Township
South East Michigan
Southfield
South Lyon
St. Clair County
St. Clair Shores
Sylvan Lake
Troy
Walled Lake
Warren
Washington Township
Washtenaw County
Waterford
West Bloomfield
West Bloomfield Township
White Lake
Wixom