So you've inherited a house full of belongings, and you know you will need to sell many of them. For many, an estate sale is the best way to liquidate a large quantity of personal possessions that may vary in type and value. Since a sale of this type is uncharted territory for most people, you may also be wondering what /if any rules and regulations there are for holding an estate sale. How can you know what your property is worth? Do you need a permit for an estate sale?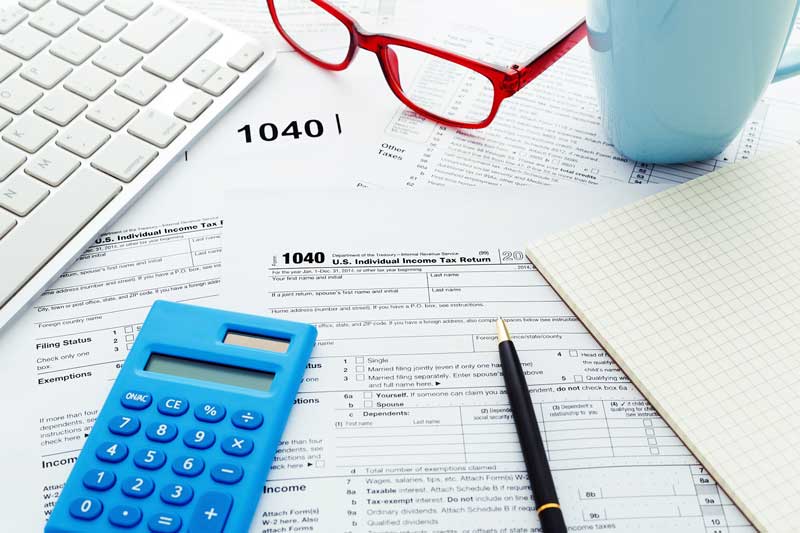 Estate Sale Permits in Michigan
Permitting requirements for estate sale in Michigan vary from city to city, and estate sale permits are often limited to only a few per year at a given location. The costs and requirements for obtaining a permit can range from $5 – $15 depending on the location, and you must find out what they are for your particular township, county, or city. The last thing you want is to do all the legwork involved in preparing, organizing, cleaning, cataloging, pricing, advertising, setting up, and receiving a good turnout of buyers, only to have a neighbor complain and have your sale shut down.
You will need to not only keep in mind the permitting needed for the sale itself, but also whatever parking arrangements need to be made for the area where the sale will happen. If your estate sale is a success, then there will be a number of people coming to the sale, and the logistics of this must be taken into consideration. Estate sale companies, like Estate Pros, will know and obtain all permits needed for you, saving you the legwork and hassle of gathering all of the proper documentation.
How Much Is A Estate Sale Permit
Depending on which city you are located in, the price of a garage sale permit can range from $5-$15, and in some areas, it increases with each subsequent sale. Additionally, many cities limit households from holding more than 4 sales per year. Many people may object to these requirements, but they are in place to protect occupants of a quiet neighborhood from the habits of a small group of people who may become a nuisance in the neighborhood by setting up a second hand store of sorts at their residential property. Obtaining the proper permitting for your sale is a piece of cake with Estate Pros at the helm.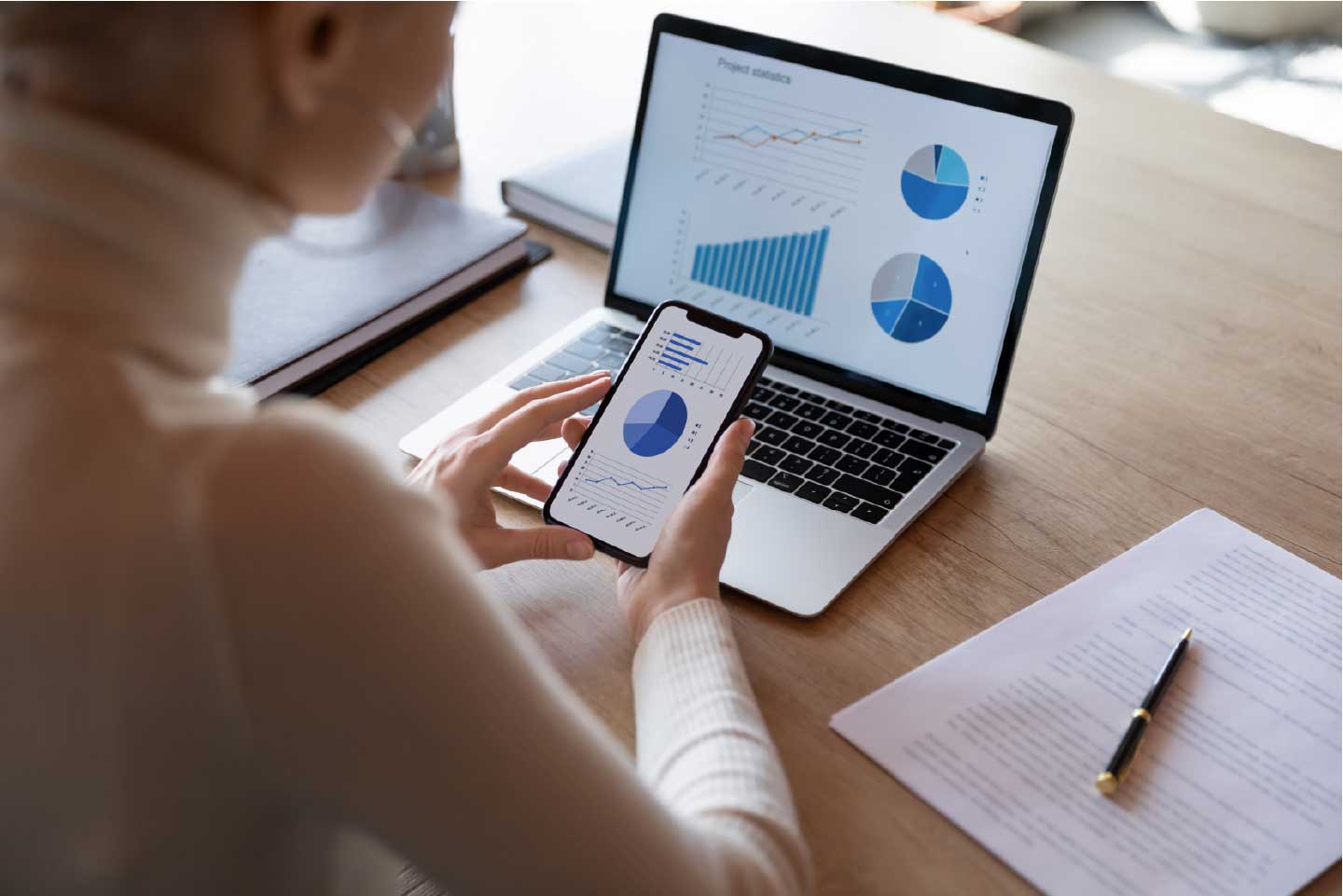 Is Having an Estate Sale Worth It
Garage sale shoppers typically want a steal of a deal and generally don't expect to pay more than $5-$10 for items. The benefits of having an estate sale versus a garage sale are numerous. Estate sales allow you to have your property evaluated by a professional eye, and priced according to it's fair market value. It would be unrealistic to expect yourself to know the value of the various properties you may have inherited, and by using someone who has spent a lifetime evaluating the worth of such items you can be sure that there is no hidden value you may have missed. A professional estate sale company will know how to stage your items so they are displayed in their best light and will bring any and all shelves, tables or materials to aid this. Oftentimes, people are looking to clean out a whole house, which may include vehicles, clothing, furniture, art, jewelry, collectables, sporting equipment and more.
Benefits of an Estate Sale:
All permitting and licenses needed for the specific city, county or township  is taken care of
Have your property evaluated by a professional eye and accurately appraised to give you an idea of fair market value
Benefit from advertising efforts made by personal property appraiser
Items will be cataloged and meticulously inventoried
Staging of your items to display them in their best light
Organization and ease of sale and transactions
1-3 day sales to allow all those interested to come shop
Personal Property Appraisal License
We follow the high standards and guidelines of the Uniform Standards of Professional Appraisal Practice (USPAP) and all of our appraisers are members of the International Society of Appraisers (ISA). We handle each and every appraisal with absolute professionalism, attention to detail and flexibility. The International Society of Appraisers provides a complete training program and best practices appraisal methodology and is open to those who have already established themselves in a compatible profession or study. Many appraisers come from backgrounds in museum curation, art galleries, jewelry, fashion, antique collecting or sales, banking, or are recent graduates of Art History or Art & Design. It is always a smart idea to have the high value contents of your home professionally appraised so you can know their true worth. People often seek out personal property appraisals for reasons such as:
Insurance Coverage/Claims
Divorce Settlements
Donations
Estate Planning
Distribution
Loan Collateral
Moving Company Insurance/Claims
Equitable Division
Probate Tax
Trust Planning
Personal Records
Expert witness/Litigation services
Selling Personal Items
Reviews/Second Opinions
Identification/Authentication of Property
A personal property appraisal license is needed to work as an appraiser, however, accurate appraisals take a trained eye and you definitely get what you pay for. The market value of your family heirlooms may surprise you, though oftentimes their sentimental value may be worth more. Have you ever watched Antiques Roadshow and found yourself feeling a rush as the show's guests find out the value of their belongings? Many people have items that may have been handed down for generations and you don't have to make it television to solve the mystery of your family heirloom's value. A single stamp collection gathering dust in your attic could bring you a life changing windfall.
Having your belongings appraised by a professional personal property appraiser will help you access the true market value of your items and sometimes it will surprise you for good or bad! While it's certainly exciting to find out that something you inherited may hold secret value, some things are more valuable for the sentimental significance that they bring to you. A personal property appraiser will help you sort out the difference between what is valuable on the public market, and what you should keep. In the case of items with primarily sentimental value, we recommend that you keep these items.
Estate Pros – The Best In The Business
The Estate Pros team has conducted thousands of estate sales over the course of the past 15+ years in Southeastern Michigan. With the pro's at Estate Pros handling all of the permitting requirements, you won't have to worry about a thing! Our professional reputation in Oakland, Macomb, and parts of Livingston, Genesee, Lapeer & Wayne counties is second to none and we pride ourselves on getting our customers top dollar for their personal property. Contact us today to schedule a free consultation.
Call (248) 587-8951Free Consultation
What Our Clients are Saying
4.9★★★★★
Jennifer Bowler ★★★★★ Estate Pros is amazing! We recently enlisted them to assist us with an estate sale in Bloomfield Hills and they did a phenomenal job. Jonathan was responsive to our questions every step of the way and he made the entire process so smooth and seamless. He managed every detail related to the estate sale with such care and professionalism, even providing detailed itemization of the sales and subsequent donation items. We are so impressed with the Estate Pros team and we highly recommend them!!Response from the ownerThanks Jennifer!!!
Kellie Devito ★★★★★ Johnathan and his team were very helpful and made a difficult time much easier. Highly recommend the team!Response from the ownerThanks Kellie!!!
Annette Spencer ★★★★★ Jonathan and his team are the best! You will be in such wonderful, professional and experienced hands. Jonathan made the whole process seamless and stress free. Give him a call, you will be glad you did!!Response from the ownerThanks Annette!!!
Dana Rochlen ★★★★★ Jonathan did a fabulous job. He was caring and kind during a very difficult time for my family. We had a successful estate sale and then he made arrangements for everything else to be donated and provided a comprehensive itemized list for tax purposes. I would recommend Jonathon and the Estate Pros to anyone who needs their services. Thank you Jonathan!Response from the ownerThanks Dana!!!
Kari Dahlquist ★★★★★ We had a very short window to liquidate my dad's estate when his house sold quickly. Jonathan and the Estate Pros dropped into our laps like a gift from the heavens and I cannot imagine doing business with anyone else! There are not enough superlatives to describe our experience, but professional, personable, and punctual will get the ball rolling. Their marketing efforts drove astonishing traffic, their preparation ensured our sale days went smoothly, and their follow up throughout the process was second to none. Jonathan and his team handled our sale with so much care and commitment that at every moment we felt like we were family and they were always in our corner. I whole-heartedly recommend the Estate Pros.Response from the ownerThanks Kari!!!
Don Smith ★★★★★ Very professional, friendly, and thorough. I would not hesitate to use them again.Response from the ownerThanks Don!!!
Brian Cowall ★★★★★ Jonathan and his team did a great job handling my parents estate sale and house clean out. We only had to meet a couple of times and he took it from there. Great experience, I would recommend his services.Response from the ownerThanks Brian!
Brian Nolan ★★★★★ Jonathan Tomlanovich and the team from Estate Pros are absolutely the best! After learning of an unexpected time crunch to conduct the estate sale, Jonathan could not have been more responsive in getting the complete sale process accomplished within a week. And the successful results were beyond our expectations! I would recommend Estate Pros and Jonathan to anyone looking to conduct an estate sale. They are courteous, professional, highly skilled, excellent communicators, and they kept me informed every step of the way. I highly recommend Estate Pros to anyone considering their options for an estate sale. Thank you Jonathan for running a great sale and for helping me and my family. You have a fan for life!Response from the ownerThanks Brian!
Ray Salerno ★★★★★ Great experience and service.Response from the ownerThanks Ray!
Julia Akroush ★★★★★ Johnathan was the best! He explained the Estate Sale process very clearly, set up and priced every item, was present on the property for the entire sale, arranged for donation pickup of unsold items, and of course was very courteous and helpful. We were extremely pleased with the results of the sale and would highly recommend him and his team for your Estate Sale!! Julie &Sami AkroushResponse from the ownerThanks Julia!
Britney ★★★★★ They were amazing. Jonathan was great, very informative. All the guys made the day go by fast. Super friendly, fast and respectful. I would use them 100x over. Thanks so much, you made this process much more bearable ❤️Response from the ownerThanks Britney!
David Letts ★★★★★ Response from the ownerThanks David!!!
Lori D. Becker ★★★★★ Estate Pros is a business with a heart. Jonathan and the Estate Pros team are fantastic. This is an interesting industry. It is important to trust the Estate Sale company you choose. Thankfully, out of the many companies I interviewed and researched, the choice was obvious. Jonathan stood out positively from the very start. He was easy to work with and had some great ideas which made a super successful sale. Jonathan is extremely responsive, knowledgeable and professional. He gained my trust and I would highly recommend his company.It is always emotionally difficult to sell your prized possessions and family heirlooms but Jonathan was there for me every step of the way.Knowing he was caring for my home in the same way I would while the sale was in progress allowed for me to breathe easier. Jonathan, Jay and the other Estate Pros personnel were polite and very willing to help in all areas of the sale. After the sale was completed, I had several shoppers tell me how wonderfully they were treated during the sale. This is the other very important part of having a successful sale (and one most people don't think about until it's too late). Jonathan has a great following of fans that frequent his sales and it is obvious that number grows with each new estate sale he runs. Honesty, trust and integrity are extremely important qualities which were all demonstrated by Estate Pros.Response from the ownerThanks Lori!
Gary Blumer ★★★★★ Estate Pros were great! They did exactly what they said they would do and it went down seamlessly.Thanks JonathanResponse from the ownerThanks Gary!
Sharon Smith ★★★★★ Estate Pros is just want you want from an estate sale company. Jonathan made what could be have been a stressful time into something positive and worry-free. Estate Pros is professional, provides great follow-through and communication throughout the process, and ultimately got top $$$ for our items. If you are looking for an estate sale company, don't hesitate to hire Estate Pros. They will do a wonderful job for you!Response from the ownerThanks Sharon!
Valerie Arcori ★★★★★ Estate Pros was timely with necessary documentation and updates throughout the entire process. Would highly recommend to friends and family. A huge THANK YOU Jonathan.Response from the ownerThanks Valerie!
Tracey Marie ★★★★★ My family hired Jonathan and his team to handle our parent's estate sale in 2019 in Dearborn. Jonathan and his team treated our parent's home and items respectfully and courteously. His communication throughout the entire process was fantastic. Jonathan's knowledge, professionalism and integrity made us all feel secure and confident. We are grateful to have had Johnathan and his team to guide us through this emotional process.Response from the ownerThanks Tracey!
Kurt Schwarz ★★★★★ Looking for an estate sale PRO? Jonathan is your man...go ahead and hire him! We had a wonderful experience with Jonathan and his staff. They made us feel secure, comfortable and informed throughout the entire process of holding an estate sale after the death of my parents. From the initial meeting to the final clean up, Estate Pros treated us with the upmost respect and professionalism. Our sale was wildly successfully. Thank you!Response from the ownerThanks Kurt!
Lynda Carey ★★★★★ So helpful. Perfect experience. I could not ask for better service. Thank you and your team for everything you did to help.Response from the ownerThanks Lynda!
Emily Prysby ★★★★★ Awesome Compnay to work with! The best of the best! Highly recommend!Response from the ownerThanks Emily!
Southeast Michigan Estate Sale Service Area
The Estate Pros have been proudly serving Oakland, Macomb and parts of Livingston, Genesee, Lapeer & Wayne counties for the past 15 years. No matter what your situation calls for, the Estate Pros are here to help!
Auburn Hills
Berkley
Beverly Hills
Bingham Farms
Birmingham
Bloomfield Hills
Bloomfield Township
Brighton
Canton
Clarkston
Commerce
Commerce Township
Dearborn
Dearborn Heights
Farmington
Farmington Hills
Ferndale
Franklin Village
Grosse Pointe
Grosse Pointe Farms
Grosse Pointe Park
Grosse Pointe Woods
Huntington Woods
Lake Angelus
Lake Orion
Lathrup Village
Livonia
Macomb County
Milford
Northville
Novi
Oakland
Oakland County
Oak Park
Orchard Lake
Ortonville
Oxford
Pleasant Ridge
Plymouth
Rochester
Rochester Hills
Romeo
Roseville
Royal Oak
Shelby Township
South East Michigan
Southfield
South Lyon
St. Clair County
St. Clair Shores
Sylvan Lake
Troy
Walled Lake
Warren
Washington Township
Washtenaw County
Waterford
West Bloomfield
West Bloomfield Township
White Lake
Wixom
METAMORA MICHIGAN ESTATE SALE
To Be Announced
Metamora , MI, 48455
view the sale