Local Estate Sale Companies
Understanding what estate sales are and how they work is a great first step to finding local estate sale companies. Here's a brief explanation:
Call (248) 587-8871
Free Consultation
What is an Estate Sale?
Estate sales can be referred to as "tag sales" and are a way to sell personal property, either your own or that of a family member or friend. Estate sales are usually bigger, with more items for sale,than your average garage or yard sale. They often take place inside of the home nad are designed to sell as many items as possible in a short period of time, frequently within two to three days. In most cases, completely clearing out the home is the goal.
You may want to attend some estate sales in your area, especially if you are in Michigan. This includes the surrounding metro suburban area. This will give you some insight into what you're looking for in a local estate sale company.
How Much Does The Average Estate Sale Make?
Profit is definitely one of the primary interests for most homeowners. A lifetime was spent amassing your items. Perhaps you paid a lot of money for something and you wonder how much it will make at an estate sale? Conducting an estate sale is hard work for everyone involved, if not physically, then certainly emotionally. And yes, you definitely want to know what you will ultimately get out of it besides a professionally emptied home.
Unfortunately, we can't tell you how much you'll make at your estate sale. We don't know what you're selling, your location, how many shoppers will attend or the weather. There are a lot of variables in play. However, according to a recent survey, the average sale grosses more than $18,000. But keep in mind that this is just an average. Many estate sales may bring in more revenue, while others may not come close to this.
Also, it's important to realize that what you bought an item for is not what it will sell for. And while there are certain things that appreciate in value over time, most do not. Your estate sale items must be priced fairly. You want to make money, of course, but you also want to sell everything. If items are priced too high, they won't sell and then you are back to square one. It's a delicate balance and a professional estate sale company like the Estate Pros knows how to walk that line.
So, how much will you make? We can't say. Find a local estate sale company like the Estate Pros that you can trust to keep your best interests in mind. If you enter the process with reasonable expectations, your estate sale will most likely be a success!
What Do Local Estate Sale Companies Do?
Most estate sale companies have one main objective: liquidate everything in your home. Estate sale companies want to earn the largest possible amount of money through the sale of the estate's items in a short period of time.
The estate sale industry has evolved over the years. Some local estate sale companies have different specialties, while others build their business models around a particular way to liquidate. Hybrid estate sale companies have also started to emerge. Below are the five types of estate liquidation companies you will most likely encounter:
Traditional estate sale companies conduct onsite liquidations where customers can walk through a house and buy items.
Estate auction houses bring entire estates (or specific pieces from an estate) to an off-site location to auction them off. Some auction houses specialize in high-end liquidations, featuring items like high-end fine art and luxury furniture. Mid-range liquidations frequently include cars, guns, and more.
Estate auctioneers liquidate estates onsite at the home. They are similar to the traditional estate sale in their offerings, but the merchandise is auctioned off rather than priced individually.
Hybrid estate sale companies conduct both auctions (usually online) and estate sales depending on the type of estate, what's included in the estate, and the client's specific needs.
Estate sale companies with an auction house partner will conduct traditional estate sales, but use an auction house for certain big-ticket items like priceless pieces of art and high-end furniture.
Estate sale companies will try to sell as many of your items as they can for the best price possible. Traditional estate sales usually last one to three days, and prices are determined by the estate sale company. Most estate sales are often discounted as the sale progresses. At an estate auction, which typically only lasts one day, the prices are determined by the buyers through the bidding process.
Regardless of format, what happens when you hire an estate sale is pretty much the same across the board. The process is typically divided into three parts, including the pre-sale, sale-day, and post-sale tasks.
Pre-Sale Tasks
During the pre-sale, the estate liquidator carefully sorts the furnishings and household items to appraise all items that are for sale. In some cases, items may be antiques or family heirlooms that require a trained professiona to ensure that they are appraised and priced correctly. When pricing estate sale items, the estate liquidator often performs photo and lens searches on Google, as well as researching eBay online auction "sold" listings. The estate liquidator may also contact local specialized appraisers or auction houses about fine art and rare items. Professional estate liquidators like the Estate Pros give each item a price tag. Estate sales are often called "tag sales" or "moving sales" for this reason.
Pre-sale duties of the estate liquidator also include organizing, setting up and staging the estate sale items for the sale. The estate liquidator attractively displays the home's entire contents before opening the doors to potential shoppers.
Additionally, as part of their estate sale services, the estate liquidator advertises the sale to promote a good turnout. The estate sale company will list the sale on major estate sale industry websites, their social channels, send email notifications to their subscribers, and in some circumstances, place newspaper classified ads. They will also set up prominent street signs throughout the area to attract adventurous shoppers.
Sale-Day Tasks
On sale days, the estate sale liquidator monitors all aspects of the event. This will include handling sales transactions, customer service duties, managing traffic throughout the premises, and overseeing an onsite staff that includes sales associates and perhaps security personnel.
The estate sale liquidation staff answers shoppers' questions about sale items and assists in making the actual sales. When customers are ready to pay for their items, staff members will direct them to the cashier to handle payment. The cashier records each transaction, handles cash, processes credit cards, digital payments, as well as answering any last-minute purchase questions.
Post-Sale Tasks
It's hard to sell each and every item during an estate sale. As part of an estate liquidator's duties, they must dispose of the remaining items. After the estate sale is closed, the homeowner usually decides what to keep, dispose of, or donate to charity. The estate sale company will usually coordinate this process. When handling large, paid-for "sold" items, the estate liquidator may allow for next-day pickup. Staff members may also ship paid-for items to other locations.
From here, the estate sale liquidators or a hired cleaning service will clean the home and make sure it's prepared for transition to the new owner. The agreed-upon estate sale service fee or commission percentage in the estate sale contract will be deducted from the proceeds to pay the estate sale company. The remaining funds are given to the homeowner, accompanied by a transaction report detailing all of the sold inventory. That's it. You're done!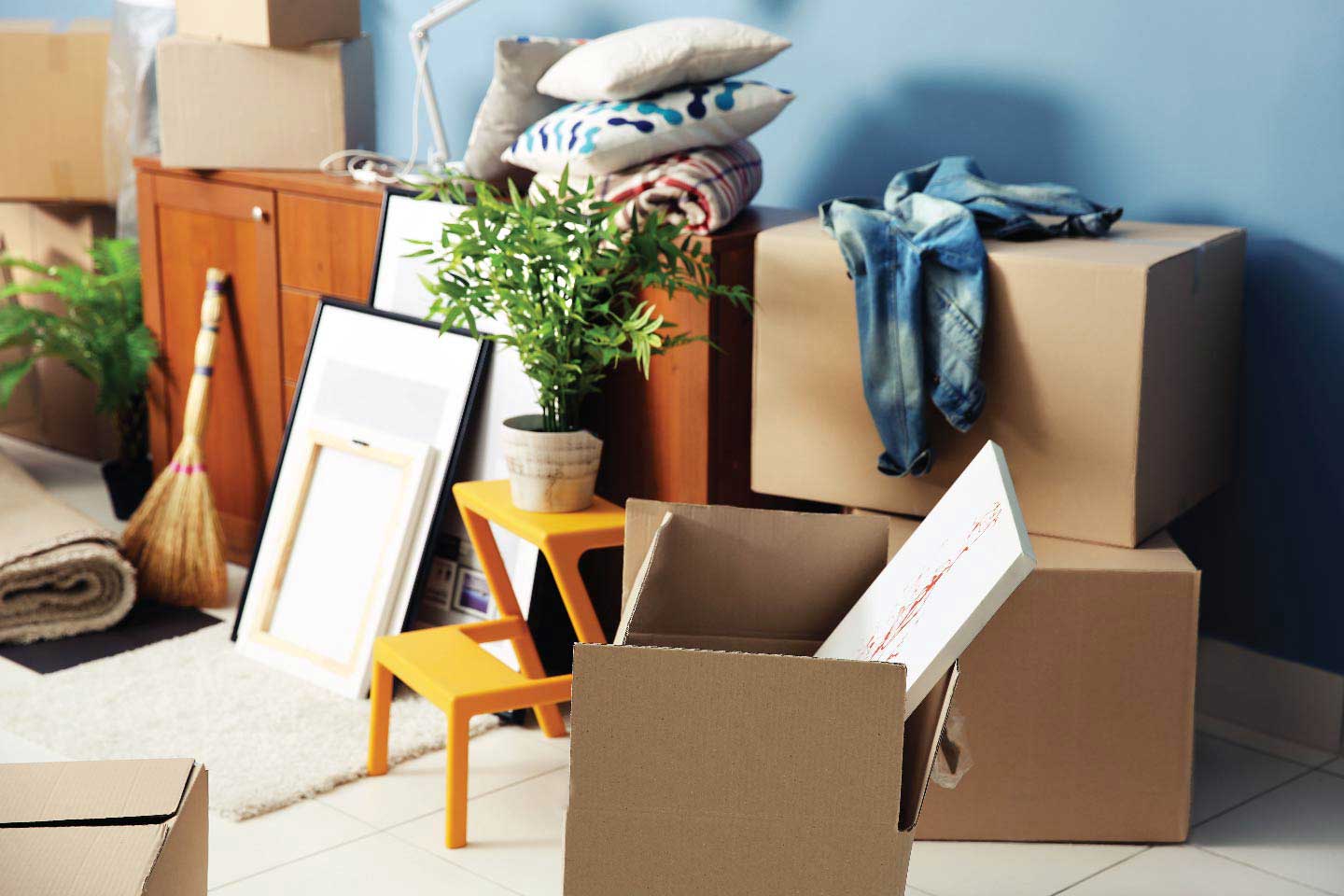 How Much Do Local Estate Sale Companies Charge?
Most estate sale professionals operate on a commission basis. Money is made as items sell. Gross incomes vary from sale to sale, but the average estate sale grosses over $18,000. Keep in mind, estate sale revenue has many variables that affect it.
In addition to commission, some companies include other estate sale fees such as trash hauling and advertising.
Hiring the estate sale company with the lowest estate sale commission rate might not mean you'll be getting the most money in the end. A seasoned estate sale company could have a 50% commission rate, but they offer years of practice, know-how, an established customer base, and relationships with brokers and auction houses—which could mean more money for your estate items. You may also consider an estate sale company with a lower commission rate such as 25%, but a lower estate sale commission rate may mean a less experienced company.
You might also want to ask the estate sale company what they expect the sale to gross. However, you must consider some margin of error as many variables can affect the outcome of a sale, from the merchandise to the weather.
So how much does it cost to hold an estate sale? As mentioned, there are many variables – it depends who you hire, what you're selling, how many people attend the sale, the parking situation in your neighborhood, and more. How much your estate sale will make and the commission the estate sale company makes is difficult to predict. Hiring an estate sale company for you and your situation is the most important consideration. Ultimately, you should choose the one you feel most comfortable with.
How to Find Local Estate Sale Companies?
Now that you've decided an estate sale is for you, it's time to search for a local estate sale company. Fortunately, Michigan is one of the largest markets for estate sales in the country, so having an estate sale in Michigan gives you far more options as it relates to local estate sale companies.
If you are looking for local estate sale companies, you're likely going through a significant life transition such as a death in the family, a move, divorce, or a debt issue. Such an important decision can be overwhelming, but the below few tips when having an estate sale and selecting a local estate sale company.
The right estate sale company can help to remove the emotion and prevent the added stress of organizing your own estate sale. Find a company with the right experience,  knowledge and care; a company you can trust to spend many hours inside your home. Local Michigan estate sale companies are not regulated, so you will need to do your homework before making a final decision. Let's take a look at how to hire a trustworthy estate sale company.
Interview Several Companies
We recommend doing in-person interviews. Interviewing a couple of companies to get different quotes is extremely helpful. Getting an onsite feel for a company and its staff goes a long way. An onsite interview also provides the estate sale company a chance to assess whether or not they can handle the sale, and give an accurate quote based on seeing the contents of the estate. In addition, this gives you an opportunity to discuss scheduling and how quickly the estate sale needs to be conducted.
Referrals & References
Request first-hand testimonials. Reach out to your family, friends, neighbors who've previously had estate sales. This will help you decide  which direction to go. Personal references are a great way to find trustworthy businesses. Checking online reviews is also helpful; the Estate Pros have hundreds of perfect 5-star ratings!
Credentials & Accreditations
Estate sales in Michigan are not regulated by any formal governing body. However, professional organizations such as The American Estate Society of Liquidators (ASEL) and the National Estate Sale Association (NESA) are two well-regarded associations that work to solidify the credentials and accreditations within the estate sale industry. Estate sale companies with memberships in these two organizations may have a better standing in the industry.
Experience
How long has the company been in business? How many sales have they conducted? Have they handled homes like yours (average sales, high-end sales or hoarder sales)? Are there certified appraisers on staff? Do they maintain the credentials and accreditations required to properly conduct your sale?
The Estate Pros have you taken care of! With over 15 years of experience, we have successfully completed thousands of sales in Michigan. To ensure your dedicated Estate Pros team is prepared to handle your sale, we have:
Certified appraisers on staff
Comprehensive training programs
Industry memberships
Go With the Estate Pros!!!
Contact the Estate Pros!!!
Call (248) 587-8951Free Consultation
With all that's involved in considering an estate sale, it's important you work with professionals you can trust to get the job done.
We are consistently ranked as one of the top estate sale companies in America as recognized by EstateSales.net, EstateSale.com and more. We specialize in helping families and individuals who need residential liquidation, donation, clean-out and personal property appraisal services.
The Estate Pros is an estate sale authority with hundreds of years of combined experience amongst our team. We hold ourselves to the highest standards of customer service.
The Estate Pros pay meticulous attention to detail as we handle every aspect of the estate sale process from beginning to end. We work with you from the initial free consultation to the very end of your event and everything in between.
We take care of everything for you so that you don't need to lift a finger!
Thinking about hiring an Estate Sale Company? Contact the Estate Pros!!!