Estate sales, sometimes referred to as "tag sales" are used as a means of selling personal property, either your own or on behalf of a family member, friend or otherwise. Estate sales usually contain far more items than your typical garage sale or yard sale and often take place inside a residence. They are designed to sell as many household contents as possible in a short period of time, usually within two to three days. In most cases, completely emptying the home is the desired outcome of an estate sale.
During an estate sale, the general public is invited into the home and provided the opportunity to purchase items made available for sale by the homeowner or seller. Most of the time, a professional estate sale company, such as the Estate Pros, organizes and conducts the event on behalf of the seller.
Here are a few key characteristics of an estate sale:
Usually occurs inside of a home, condo or apartment
Open to the public
Typically occurs over the course of two to three days
Offers a large variety of personal items
Merchandised like a boutique retail environment to boost sales
Generally everything is for sale: furniture, artwork, decor, housewares, clothing, and more
Most individual items are priced
Items are usually discounted as the sale progresses
Smaller sales may be conducted by the individual instead of a professional
If the items are valuable or the situation is complex, estate sales are best conducted by professionals such as the Estate Pros
Pros and Cons of Estate Sales
Whether you've lost a loved one or have decided to downsize and move, deciding what to do with personal belongings can be difficult and emotional. A key benefit of an estate sale is that you don't need to move the belongings out of the home. This saves a lot of effort and time, especially if you have a lot of things or heavy furniture to sell. In addition, knowing how to organize, market, set up and price such belongings in order to conduct an estate sale can be extremely overwhelming. That's why hiring an estate sale company is usually the most effective and efficient solution. A professional estate sale company can help remove the burden and stress of this process by handling every aspect of your transition. Most estate sale companies provide quick and efficient services, leaving the home empty, cleaned and ready to go.
Cons of an Estate Sale
There are some cons to having an estate sale as well. First off, the price you sell it for may not be what it's actually worth. Prices are often reduced with each passing day and buyers have the opportunity to haggle for lower prices. In addition, there isn't standardization in the estate sale industry. There isn't a code of ethics nor an industry rate that the company running your estate sale must adhere to. This means it's purely up to you to conduct thorough vetting before selecting an estate seller.
Here are a few other negatives to consider:
Entrusting your home and valuables to a third-party service
Paying a commission for the sale of your property
Allowing strangers into your home to shop through your items
Selling some of your items at discounted prices
Finding the right estate sale company is critical, and although finding the right estate sale company does take some work, it's certainly a worthwhile effort.
Garage Sale Versus Estate Sale
Estate sales, tag sales and moving sales are all commonly interchangeable terms used to describe the liquidation of personal property. However, there are definitely distinct differences between an estate sale and what is known as a garage sale.
Estate sales typically occur when people need to empty an entire home due to the death of a loved one, downsizing, moving, dealing with a divorce, or resolving debt. Estate Sales can contain furniture, artwork, jewelry, decor, rugs, vehicles, firearms, etc., and are usually held inside a residence. When hiring a professional estate sale company like the Estate Pros, you will receive a full suite of tailored services, from the initial consultation all the way to complete cleanout of the residence. That's the Estate Pros difference!
Whereas garage sales and/or yard sales occur outside of the home and are generally a means for individuals or families to sell a few unwanted household items. Garage sales typically do not contain expensive or high-end items.
In addition, there are differences in the way estate sales are advertised and marketed versus a garage sale. Estate sales tend to be advertised to larger audiences via online industry websites, social media, email marketing, etc. This professional targeted approach can attract interested buyers, collectors, and dealers from all over the world. Whereas yard sales and garage sales tend to be marketed locally via hand-made flyers taped to street signs.
What Sells Best at Estate Sales?
Best-selling estate sale items can vary depending on your location and what time of year it is, but we've often found the following estate sale items tend to sell quickly no matter what the scenario:
Vintage items
Collectibles
Unique or rare items
High-end furniture and decor
Fine art
Sports memorabilia
Mid-century modern items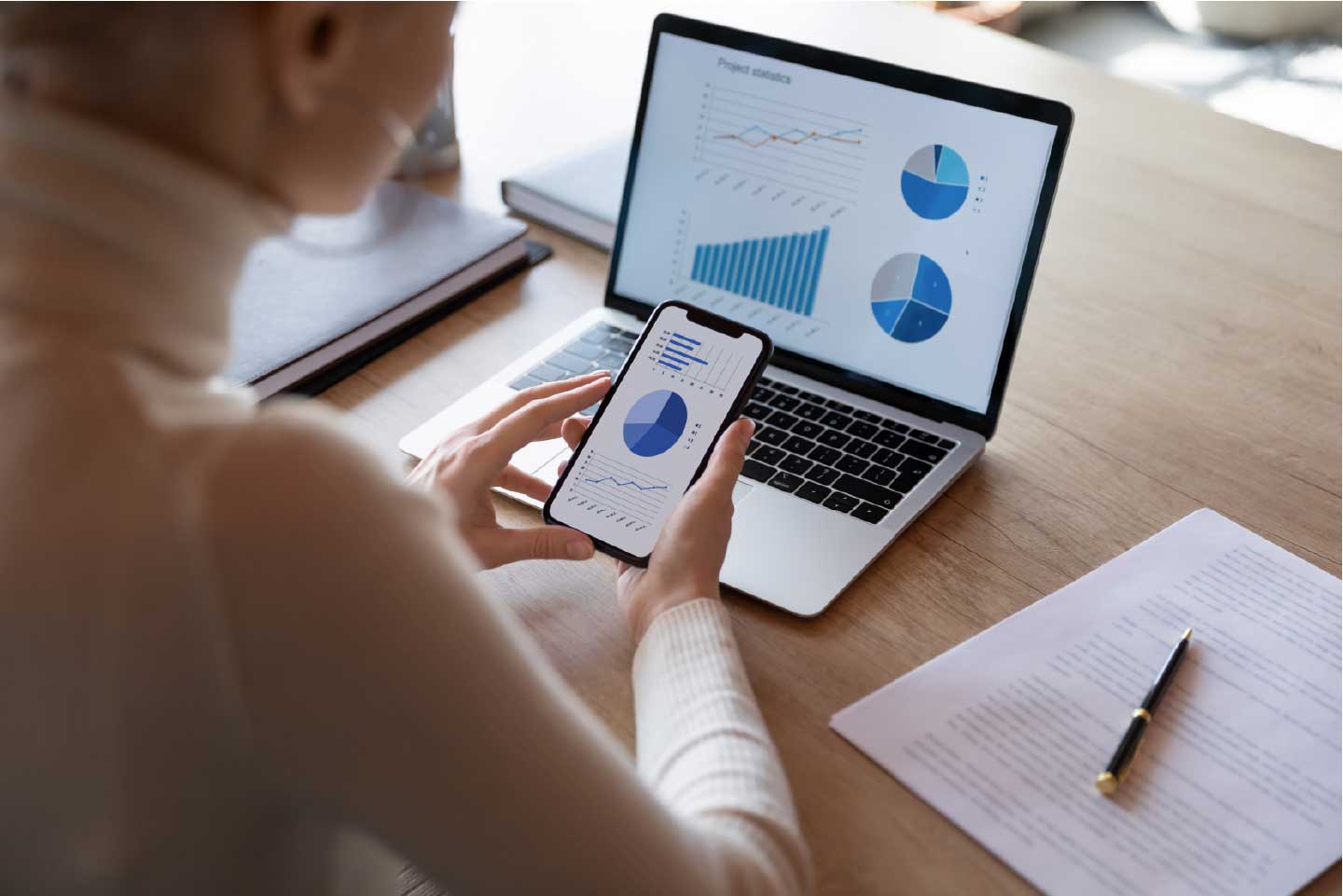 Hiring an Estate Sale Company
An experienced estate sale company can help to remove the emotion and stress of trying to organize an estate sale on your own. Your first goal should be to hire a company with the experience and knowledge that matches your needs – and one you can trust to be in your home for many hours. Estate sale companies are not a regulated industry, so you will need to do your homework before making a final decision. Let's take a look at how to hire a trustworthy estate sale company.
Interview Several Companies
We recommend doing in-person interviews. Interviewing a couple of companies to get different quotes is extremely helpful. Getting a feel for a company and its staff goes a long way. An in-person interview also provides the estate sale company a chance to assess whether or not they can handle the sale and give an accurate quote based on seeing the contents of the estate. In addition, this gives you an opportunity to discuss scheduling and how quickly the estate sale needs to be conducted.
Referrals and References
Gather some firsthand testimonials. Reaching out to family, friends, and neighbors who've previously had estate sales should help you decide which direction to go. Personal references are a great means to finding trustworthy businesses. Checking online reviews is also helpful – the Estate Pros have hundreds of perfect, five-star ratings!
Credentials and Accreditations
The estate sale industry is not regulated by a formal governing body. However, professional organizations such as The American Estate Society of Liquidators (ASEL) and the National Estate Sale Association (NESA) are two well-regarded associations that work to solidify the credentials and accreditations within the estate sale industry. Estate sale companies with memberships in these two organizations may have a better standing in the industry.
Experience
Ask questions such as:
How long has the estate sale company been in business?
How many sales have they conducted throughout their tenure in the industry?
Have they handled homes like yours, such as a typical sale, a high-end sale, or a hoarder sales?
Do they have certified appraisers on staff or the credentials and accreditations required to properly execute your sale?
Estate Cleanout: What happens to items after an Estate Sale?
After the estate sale is closed, the homeowner usually decides what to keep, dispose of, or donate to charity. The estate sale company usually coordinates this process. From here, the estate sale company or a cleaning service they hire will clean up and prepare it for transition to the new owner. The agreed-upon estate sale service fee or commission will be deducted from the proceeds to pay the estate sale company. The remaining funds are given to the homeowner.
Go with the Estate Pros!!!
With all that's involved in considering an estate sale, it's important you work with professionals you can trust to do an excellent job and take care of your needs. The Estate Pros is consistently ranked amongst the top estate sale companies in America as recognized by EstateSales.net, EstateSale.com and others. Our expertise includes working with families and individuals who need residential liquidation, donation, clean out and personal property appraisal. The Estate Pros is an industry authority. We collectively have hundreds of years of experience amongst our ownership and staff. Our owners, sale teams, and support staff are held to the highest standards of professionalism and service, treating each of our clients and shoppers with the utmost care, compassion and respect. We pay meticulous attention to detail as we handle every aspect of the estate sale process from start to finish. Our experts will work with you from the initial free consultation to the complete execution of your event and everything in between. You don't need to lift a finger, we take care of everything for you! Thinking about hiring an Estate Sale Company? Contact the Estate Pros!!!